When looking and observing Ripple, it has established itself as a well-known cryptocurrency which is focused on in 2018, wherein with over 80 banks embracing the Ripple platform, it is still considered to opt Ripple as an applicable investment.
In the past 2-3 years, the digital currencies are improving in demand as days increases. The reason behind their popularity is the increase in the price. Today, the most costly currency known worldwide is a digital currency like Bitcoin.

Want to Get My 7-Day Email Course to Make Money Online?
Enter Your Email Below to Steal My PROVEN Formula to Create Your Own "Money-Making Machine" In a Week...
We respect your privacy. No Spam.
Unfortunately, Bitcoin has its own limitations and it doesn't solve all problems of the financial sector. As a result, there are a variety of options that are found wherein Ripple coin is one of them.
It is to be noted that Ripple (XRP) was one of the pioneers and one of the reasons behind all the other digital currencies since initially, it was originated in 2004 however it had attained mass attention late in 2012.
Currently, the value of Ripple XRP has been slowly increasing as each day passes. Stating back to a year before, the currency was valued hundreds of times higher compared to the initial value in which it started trading online.
There are many causes behind the demand of Ripple coin, to mention one of them, the investors have provided numerous funds of which it includes Google and many other well-known giant tech companies.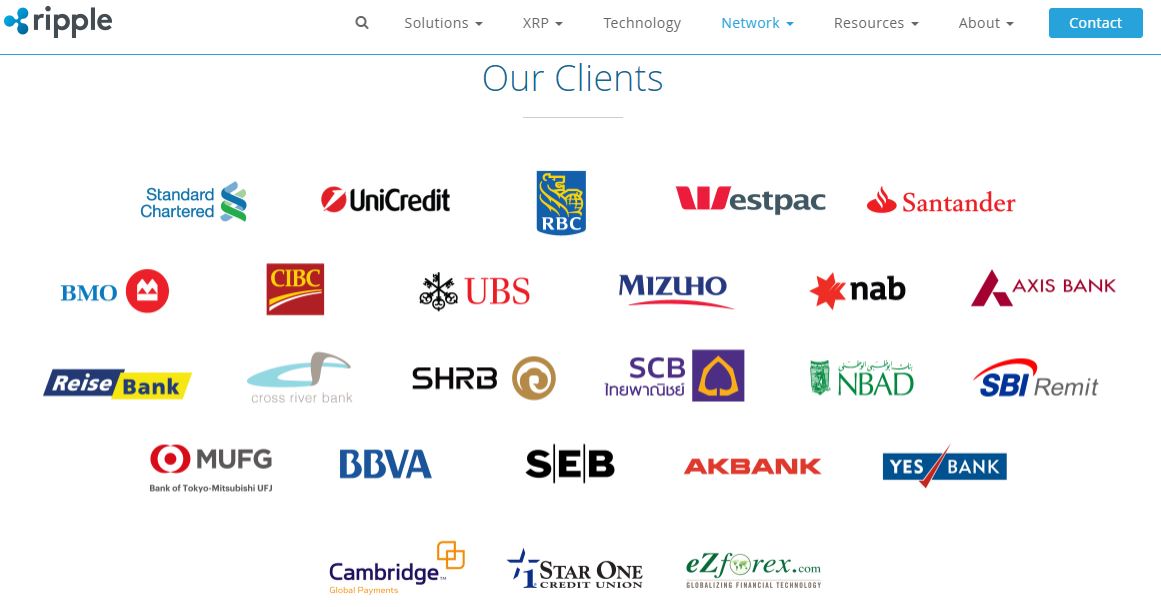 This will, therefore, set a trust issue in the viewpoint of investors for Ripple XRP. This is one of the sole reasons why the investors who are not capable to afford BTC opt to purchase XRP and further fund their money in this currency.
On the same grounds, In order to invest in Ripple, the user will obviously need to have a Ripple wallet. Below, we have researched and found the best ripple wallets.
Here are the types of wallets in which users can choose to invest in:
Hardware Ripple XRP wallets:
Basically, these are literally physical wallets which can be either bought online or in stores specializing in this. Most of these type of wallets seem to appear a bit like USB sticks and also have a small screen with very few buttons to enable users to check the funds and moreover execute basic functions.
The most recommended hardware wallets for Ripple is called Ledger Nano S. You can read more about it by clicking the picture below or reading further where we explain more about it.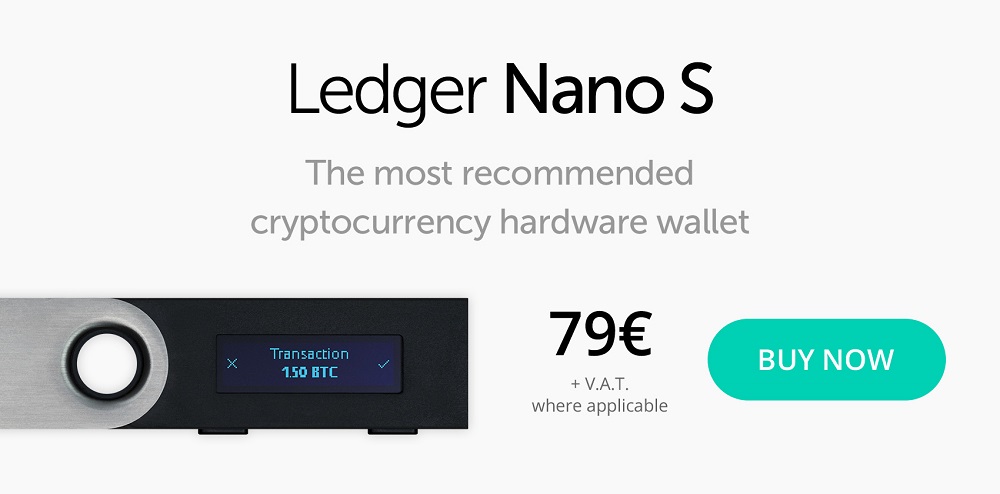 Pros and Cons of Ripple Hardware Wallets:
Very secure
Appeals to the audience
Easy to use interface
Cons:
Expensive for most users to afford and use
Prone to break easily due to its vulnerable shape and will need replacing
Large or variety of options which is difficult to choose from for some users. (Ledger Nano S is the most trusted hardware wallet for Ripple and also recommended by the cryptocurrency industry leaders.
Software XRP wallets:
This is a Ripple wallet which obviously is not substantial but, instead, found online. These are available and found in the form of different applications starting with a user's phone, tablet or computer, websites which is accessible via internet browser, or, maybe most often, the ones supported on cryptocurrency exchange websites.
Pros:
Direct and easy UI to navigate
Quick to search and explore different items
Affordable and cheap (sometimes free in different instances)
Cons:
Not as safe and secure in comparison with hardware and paper wallets
Large/variety of options to choose from
Dependant on the internet connection
Paper XRP wallets:
These are wallets wherein user themselves get to store it physically. Moreover, it can be printed out from online generators and be protected by users by keeping it in a safe location.
Pros:
Do You Want a
FREE
& Easy-to-Follow
7-Day Course
to
Make Money Online
for Beginners?
Easy-to-Follow

Beginner-Friendly

My Personal 1-on-1 Support for You
Get Started for FREE Below Before this offer goes away!
Secure as long as it is kept within the area of the user
Cheap to purchase and maybe even sometimes free
Cons:
It is possible to lose the paper wallet or can be easily damaged
In order to access these wallets, users must be connected to the internet.
There are many more types of wallets but let us know focus on the most important wallets.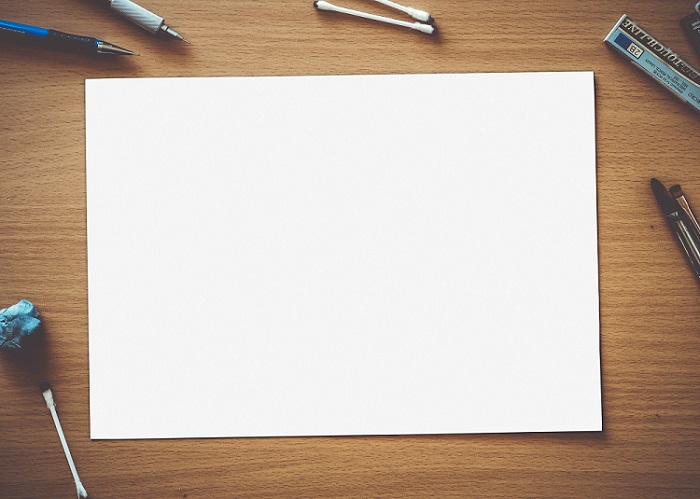 Top Ripple Hardware Wallet – Our #1 Recommendation
We already mentioned above that our #1 recommended hardware wallet for storing Ripple is called Ledger Nano S. Now we are going to explain everything you need to know about the Ledger.
Ledger Nano S
Currently, when researching into different wallets especially hardware wallets or being frank towards millions of users, they have only one choice when it comes to a decision of storing XRP; beginning and concluding with the fantastic (and extremely popular) Ledger Nano S device.
As users can see, the Ledger Nano S is a very small, compact and very appealing to look at the device in which it has a screen, which not all wallets concerning hardware-based cryptocurrency perform. The Ledger Nano S is magnificently versatile which is definitely useful for users who consider or plan on purchasing and trading multiple cryptocurrencies, besides XRP only.
The Ledger Nano S is, as far as it can be predicted, the unique hardware cryptocurrency wallet which actually supports XRP. It's a USB device which uses private keys, including an additional security layer and for convenience sake. It initiates support for a multiple of cryptocurrencies also including Bitcoin, Ethereum, and Litecoin.
List of currencies which are stored in the Ledger Nano S:
Ark
Bitcoin cash
Bitcoin
Komodo
Ripple
PoSW
Stratis
Zcash
Dogecoin
Dash
Ethereum
Ethereum Classic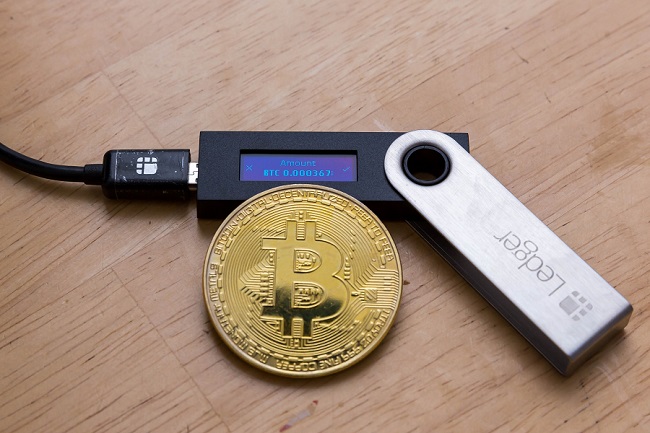 Details And Features of the Ledger Nano S
As the userboxes the device, he/she will expect to obtain the USB device, a USB cable, manual instructions, and a card related to recovery where users will tend to note down their recovery seed (and this is considered important – moreover, most indispensable viewpoint is that it is also classified as a paper wallet
Despite this, due to a recent burst in popularity (the Ledger Nano S provides and supports the broad range of cryptocurrency coins within a margin) which is therefore halfway related to Ripple's ever-expansive scope of demand, the Ledger Nano S is therefore on multiple weeks backorder.
Thus, if suppose the Ledger Nano S seems promising to a user, then he/she should place an order as soon as possible. If a user is in a big rush, then placing orders via from Amazon is most probably the best option. On the same grounds, users would aim to set-up a Rippex/Gatehub account to transact and use in the interim.
Below shows the analysis of Ledger Nano S specifications:
Monitoring and assuring transactions on the display, therefore, confirming such transactions using physical keys (anti-malware second factor)
User's secure data is never revealed: it is ensured to secure inside a well built secluded environment which is locked in by a PIN code
Users can take advantage of companion apps such as cryptocurrencies wallets, and also FIDO U2F, GPG, SSH or building own applications
Ledger Nano S provides and supports the FIDO Universal Second Factor authentication standard on multiple platforms such as Google, Dropbox, GitHub or Dashlane
User accounts are funded up on a recovery sheet. Restoration is simple and direct on any Ledger device or maybe with other compatible wallets (BIP39/BIP44).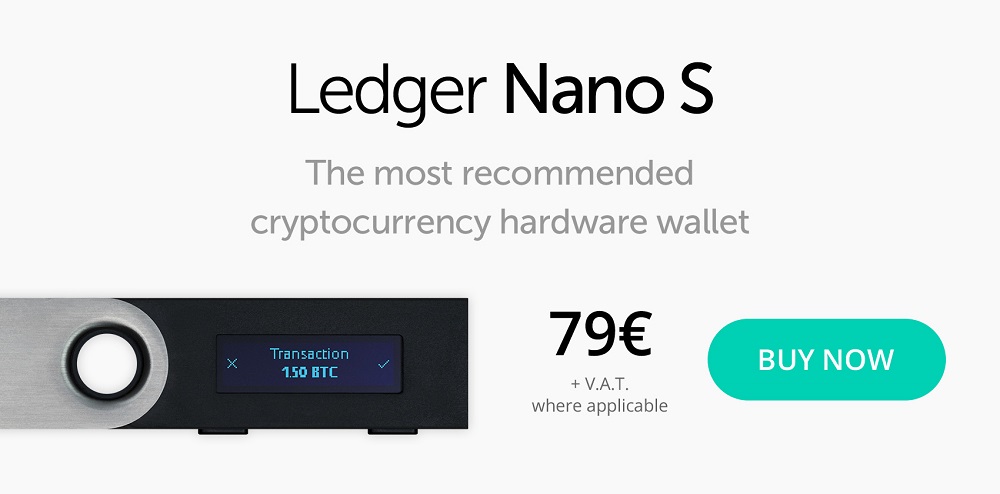 3 Big Benefits of Using The Ledger Nano S for Storing Ripple
In order to make this wallet more safer and secure for users, developers have included in extra features regarding security to it. If possible or if there was a chance that a user loses his/her wallet somewhere or someone steals it from the pocket or from anywhere else than the cyber thief can't get full access to the Ripple token without permission.
The company has stated and included the option to enable it to be more secure, by simply by allowing users to provide a secure password for the wallet.
The ledger wallet for digital currency has the capability to make the backup of users' account automatically in order to keep it secure. Therefore, if in case a user loses it or maybe someone steals from the user, he/she can simply get the access to the account. This backup has already been created on the recovery sheet, which is quite different for users with wallets.
Setting up a paper wallet:
Now, let's dive in on how to go about preparing and setting up a paper-based wallet. Firstly, users will need to purchase some XRP from an exchange site or any other possible alternative in order for users to have tokens at their availability. So, let's propose that a user has already performed this and currently have around 100 XRP being placed in an exchange-hosted wallet.
Well, right now it's only just a case of initiating a wallet address for a paper wallet, which then will lead to logging in back into the user's exchange account and finally proceeding to Deposits/Withdrawals and performing out a withdrawal of, say an example; the whole 100 XRP (users must note that it must be 20 XRP minimum, and after the transaction fees have been taken place/ applied, users, will now be able to sustain the paper wallet's space on the Ripple Ledger).
Other Hardware Wallets for Storing Cryptocurrencies
As we mentioned above, there is a large variety of hardware wallets on the market. However, some of them have not been 100% safe. That's why our main recommendations are Ledger and Trezor.
Trezor is also a wonderful cryptocurrency wallet and I am using it myself. It just doesn't support Ripple so for that purpose you would need to have a Ledger as well.
In addition, I usually recommend diversifying your cryptocurrency funds into several places to allocate the risk of losing any funds.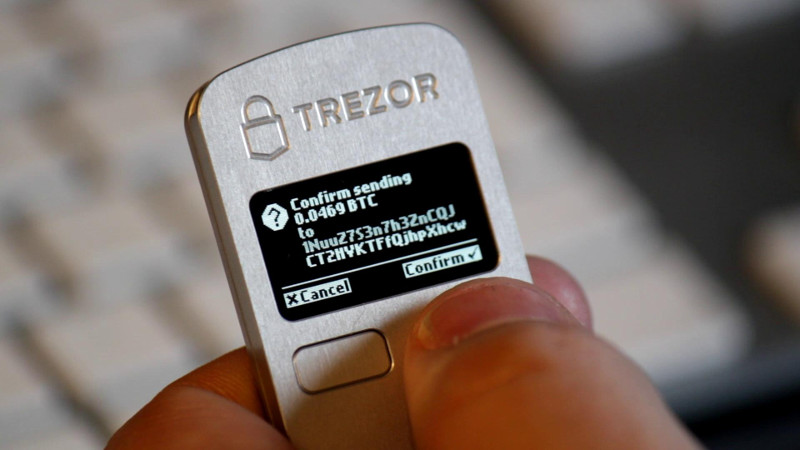 Top XRP Software wallets – Detailed Analysis
Exchanges as Wallets:
Providing more detail into this, we will be going to include and integrate all exchange-based wallets together underneath the same section however it is definite to mention a few of the top established wallets because indeed some sites are much more preferable due to security and other options provided compared to other wallets.
So, frankly speaking; what do we comprehend from an exchange-based wallet? Well, when a user opens an account with a website offering exchanges like, for example, Coinbase, Kraken, or Poloniex, the user will know that the website supports a location which is specific to store each coin type in which the exchange supports.
These are great as hot wallets since they are amazingly quick to access i.e user would just need to log into his/her account and they will pretty much understand along the way), therefore, as long as the user sticks to a well established or highly ranked name (e.g. Coinbase, Poloniex, Kraken, Bittrex, and Bitfinex), they would be guaranteed access and security.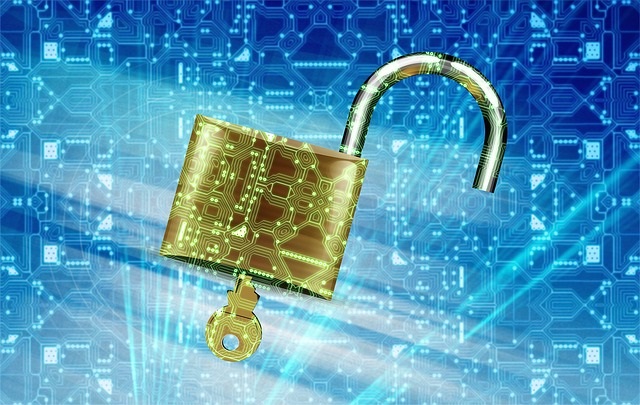 2-Factor Authentication  – Adding Your Security
It is mandatory to set up a password, enable 2FA (Two-Factor Authentication), and it is obviously necessary to not share these with any other particular users.
One drawback of storing and preserving XRP in exchange-based wallets is that truthfully speaking; the exchange keeps back some control of the users' funds and there's a very thin chance that the platform could be invaded in which it could be probable in resulting in a user's tokens being compromised.
But, in a realistic sense, this would not be possible. Also, Coinbase now has introduced a new feature called the Vault: where the user can store his/her XRP in there and therefore not even the exchange would be able to access them.
7-Day Make Money Online Email Course
Learn SIMPLE steps to make a LIFE-CHANGING INCOME online. I will help you hand-by-hand!
On the same grounds, users have another advantage: instant access to funds in the event in which the users would want to buy Ripple (XRP) or sell Ripple (XRP) quickly, along with other sorts of currencies the platform in question provides, for that matter.
Users should take caution and be aware though where if a user would choose to store his/her XRP tokens on an exchange then talking technically, users do not own the coins.
It's similar to the concept of storing currencies in a bank, in which it is officially yours, but technically-speaking it's more from the perspective where the bank owes the user money back. This is overall the same side of the cube with cryptocurrency exchange sites.
Exchanges that we recommend to the user community would be:
Cryptonator – Popular Cryptocurrency Wallet/Exchange
Cryptonator is a wallet designed and created for the sole purpose of convenience and security. The wallet does not only perform as a single wallet but it also provides and instant exchange feature. This interprets that the user can use it has a wallet and if he.she would want to invest in a different cryptocurrency besides Ripple, the procedures and protocols are very easy to follow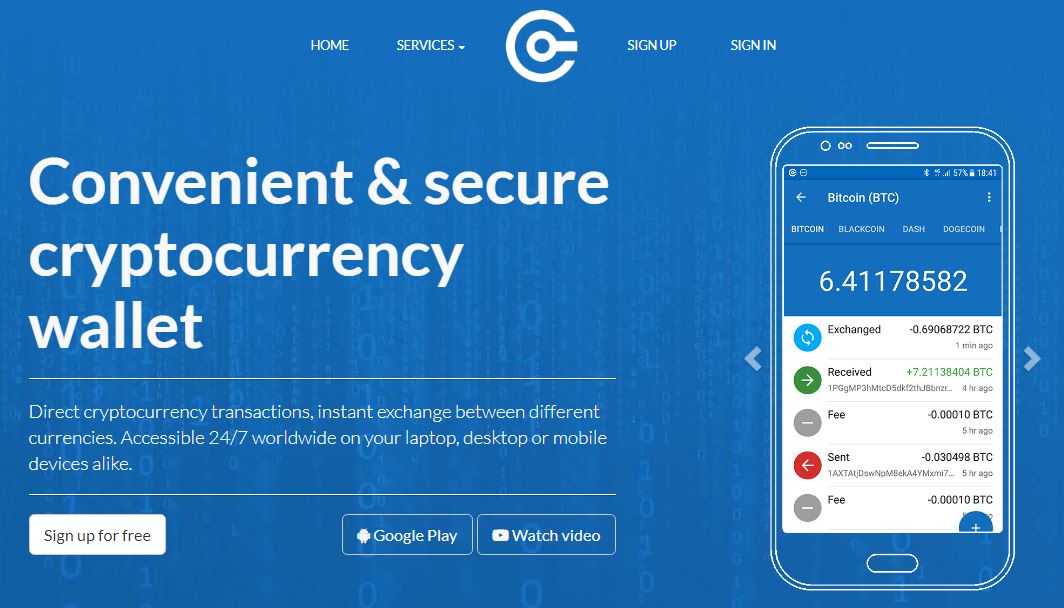 Users may not need to use another cryptocurrency exchange because all types of functionality and operations are found here. Users can also trade it for multiple fiat currencies, namely Euros, US Dollars, Rubles and the Ukrainian Hryvnia.
User's account is all about privacy, anonymity and bank-grade security.
They declare to take all sorts of possible measures in order to keep users' funds safe and secure. All services which are provided run entirely through secure SSL (HTTPS) connection, user data which are sensitive and critical that is hashed by the SHA-256 cryptographic algorithm.
An extra two-factor authentication with One-Time-Passwords provides an even more secure protocol to a user's account.
Pros of Cryptonator:
2-factor authentication where it is mandatory for users to use passwords thus creating a more secure barrier
Multiple signature features
Cons of Cryptonator:
Open source for information which can eventually lead to leaking of information
Hierarchical deterministic
Toast Wallet – One of the Most Common Ripple Wallets
Toast is one of the multiple choices which is fantastic for storing all XRP tokens. It's a comparatively new site but has speedily made an identity for itself as one of the most secure, easy-to-use, and full on feature wallet with a developing user base.
Even though it is not as well-established as Rippex, one great advantage it provides is that users have the privilege to download this application via smartphone, irrespective of whether a user uses Android or iOS. This is, in fact, astonishing for when users are on the move and if they would want their funds or maybe even better, carry out a transaction.
Also, the Toast phone app provides an easy to use application and is, therefore, provides comfortability to use so, if Rippex seems confusing to some users (wherein some new users have stated it does) then Toast seems an overall a much better fit.
These type of wallets are secured using a PIN code and a certain passphrase. All sorts of data are stored in PouchDB, an open-source database that operates within the browser for the plugin via chrome. This software enables a user to quickly store all their data on a local platform when they are offline.
Users will also need to specify down a certain recovery phrase, which will definitely help users to recover their wallet when if suppose if a user loses his/her passphrase. There is also a chance where a ciphered backup feature, which, therefore, enables all users to sync their wallet to their personal devices.
Toast Wallet Security – Important Notes!
It is essential that users need to store sensitive passwords, passphrase, and PIN offline. An encrypted USB or a hardware wallet would be perfect frankly speaking as not a single hacker can even execute hacking them even from PC. Users can always write it down in a notebook.  It is preferable to not just mention sensitive information on a piece of paper and leave it somewhere else.
It seems Toast Wallet will cipher personal wallet information and makes sure it only belongs on the respected user's device. There will be no sort of communication with services available externally, which spews out positive light, therefore, a good sign. Taking care of how this is a project which is open source, any user can receive the source code on GitHub if they wish to.
But for now, there is absolutely no way to generate money in this wallet in any way, however, the scenario can and will change in terms of the future. Specifically speaking, the team will slowly invest and capitalize on the project through which are business oriented in the future.
It is clear enough in terms of facts that the Ripple community has been seeking out for such a wallet for some time currently. Even though the wallets which are already existing all do a spectacular job, they don't appear to be the most attractive ones.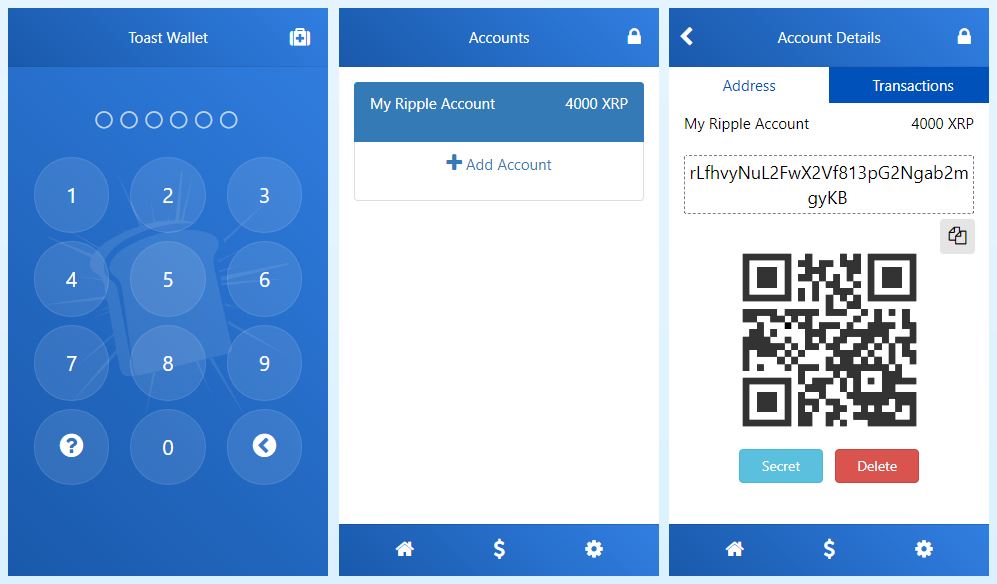 On the other hand, XRP is not an average cryptocurrency. It is a tool designed and ensured to be used by different banks and financial service providers, other than consumers and speculators. With the price surge of XRP this year, many people have seemed to be interested in the project, pretty ironic though.
Providing hope, there is also a feature promoting backup, which enables users to shift the Toast Wallet to a different device. It suggests being a safe answer for storage in the long term for XRP. We do insist users carry out their own research before using this wallet.
It shows that it is perfectly alright and the open source feature seems to illustrate a lot of confidence. But, the user can never be too cautious when it comes to cryptocurrency wallets which are new these days. Toast Wallet is certainly a wallet worth checking out if a user owns XRP.
Following are the main features of this wallet:
The very first and prominent feature of this wallet is that it is found available for almost all different platforms. Users are able to use it despite if they are using Windows, Android, and even iOS. Different applications of this wallet are found available for each platform.
The next mutual benefit of using a Toast wallet is of its ease of use, simple and quick. It is not necessary for multiple users to go through different steps in order to store Ripple XRP compared to other wallets.
Other than this,  another benefit of using Toast Wallet would be that it does not take transaction fee and is definitely totally free and available for all users. Users should only have 20XRP reserve in order to process transactions.
Is Toast Wallet Safe?
Compared to before, there is no particular reason to not to just trust Toast Wallet. Here are some reasons why?
Toast wallet is basically an open-source, therefore it shows the users that the source code is found available for majority public view. Toast wallet is actually not an online wallet and no data is actually sent from the wallet to the company's online servers. So technically speaking, a hacker has nothing to hack on. Toast wallet usually does not interact well with anything else apart from the Ripple Network.
The wallet has even brought in some good reviews. Not many complaints have been found or shed light on so far, therefore it's secure to say that toast wallet is valid and authenticate. In any case, the source code is shown on Github for public view.
The Ripple community truly supports the causes and uses of Toast Wallet because it's secure; moreover, it can be used on any particular device (IOS, Android, Mac OSX, and Windows). It was also popular because from the user's point of view; it's easy to use, and not heavy but rather lightweight.
Can I Trust Toast Wallet?
Yes. Users can trust Toast Wallet and here are some reasons to prove it:
All the possible data stored in the wallet is not stored and found in company's servers.
The wallet is protected using a passcode/phrase and a PIN. Users will also need to mention down a recovery PIN if in case users lose their passphrases.
Toast Wallet Customer Support
Users can also reach out to Toast customer support via multiple options as Discord, email, phone, online ticket or social media (Facebook, Twitter). The team in control of customer support is very effective, reliable and users don't have to halt or wait for too long to get a reply from them.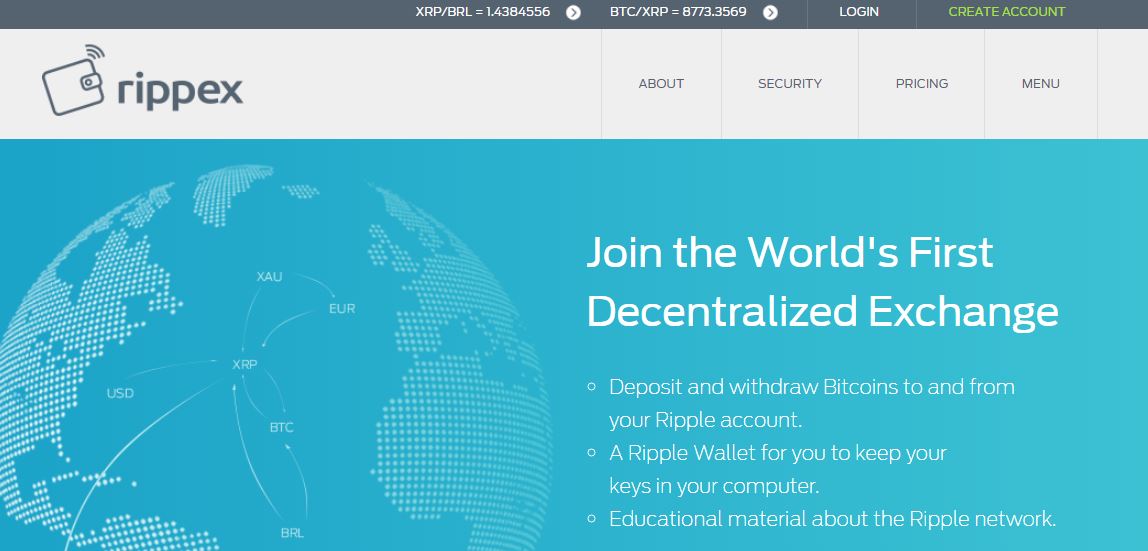 Rippex – A More Rare Wallet for Ripple
Rippex is a label and a brand created and sustained by Netmint Intermediação de Serviços e Negócios LTDA. Services by Rippex are created and developed by a team with boundless and immeasurable experience in IT and when it comes to dealing with assets digitally.
A Rippex account enables users to transact deposits and withdrawals to and from accounts in Ripple, therefore users can transmit different payments to other Ripple accounts, trade (buy and sell) several assets.
Different services being provided are:
Security: Investing to offer a more secure access to digital assets.
Agility: Working to promote and deliver quicker and more integrated services.
Credibility: The authenticity and transparency of services provided strengthen the confidence of users.
Enthusiasts of cryptocurrency choose to use a desktop wallet in order to protect their earnings. This is definitely applicable accurate for anyone who holds XRP right now, as a desktop wallet offers the end user in complete full control of their holdings. Giving more importance, the Rippex wallet is now available for Windows, Macintosh, and Linux, which will be of tremendous joy to a lot of holders of XRP.
What is even more chief is how the Rippex wallet is definitely an open source and the code is easily available on GitHub. In terms of security, the Rippex team enables inessential infrastructure for the online constituent of the wallet.
Users can, therefore, sign up for an account online and reserve their funds that way, or import it to the desktop version of this wallet depending on the user. Presenting different options at one's disposal can be seemly irreplaceable.
Brokers Getting in on the Act
There has been a recent debate on how brokers would want to change their position on cryptocurrencies and therefore actually offer a wallet service. This interprets that with few brokers, users can now trade bitcoin as a CFD, wherein also own the underlying product.
Moreover, this is still not fully functional yet, many brokers are aiming to develop the idea of beginning and start trading cryptocurrencies. On the same grounds, eToro is a broker who has mentioned many times about this, and it seems that the idea has been carried forward either this year or next.
Apparently, users can only purchase these cryptocurrencies as a CFD through eToro.
Ripple Web Wallets And Exchanges
In this chapter, we are going to present you Exarpy. It's a web wallet so it's not the most secure way of storing Ripple.  Therefore, we recommend that you only store a relatively small amount of Ripple in your Exarpy wallet.
This is an intriguing wallet wherein it is not downloaded but rather a web-based desktop wallet. The site is interactive so users can use it on their mobile web browser as well. Exarpy does not usually allow physical position holding of funds but rather provide the application for users to transact on the Ripple network. Before, the wallet charges a flat fee of 0.025XRP per transaction.
This also involves the Ripple network fee so basically, there are no hidden charges. In comparison to a bank account, the Exarpy wallet enables users to PIN code. This is a set of 16 numbers which is linked directly to the respective user's account. It is essential for users to keep this PIN somewhere safe or they will not be able to open and access their account again. It is ciphered so that the account will not be recovered back without this.
One option to store your Ripple is just to leave it on an exchange. It may not the safest strategy but it's one option. Anyway, all ways to store Ripple (or any other currency) involves some kind of a risk and there isn't 100% secure way to hold any money.
Even if you would be holding cash, rats, cat or a dog may eat them or a fire may destroy the money.
If you prefer holding your cryptocurrencies on an exchange, then you are moving the risk for them. If the company messes up something badly, you lose money.
Binance is still known as one of the best exchanges in the world and at the moment the daily trading volume on Binance is the biggest compared to any other exchange. Their CEO is well-known in the cryptocurrency industry with a good reputation.
Read more about Binance on my comprehensive review here or click the image below:

Summary – Best Ripple Wallet in 2018
So, if users are seeking out for fast, easy, and secure (although truth be told, it is not quite as secure as the other options if carried out properly), storage for Ripple (XRP) tokens then few of the many exchange-based wallets could actually be the the best Ripple wallet for you, especially to those of you who plan on trading (buying and selling Ripple).
On the other hand, if users choose to purchase Ripple in large quantities then one of the other alternatives could probably be best suited to a user's needs. Regarding in this case, the best option to do would be able to keep the volume of XRP tokens far away in a cold wallet like Ledger Nano S.
Then convert it into a smaller amount to trade with, in a hot wallet (most probably exchanged based; generally on the exchange that users can do their trading on). It is essential to remember that the wallet and bank analogy mentioned from before and link to this.
Note: Some parts of this article were written by me (Roope) but most of it was written by other cryptocurrency experts.
---
How have you stored your Ripple (XRP) tokens?
What are your Ripple (XRP) price predictions fo 2018 and 2019?
Let's discuss in the comments below! 🙂