If you are looking for an honest BitDegree review, you have come to the right place. As always, our goal on YourOnlineRevenue.com is to provide the best and most accurate reviews in the world of cryptocurrencies and online businesses.
---
Is BitDegree Legit? – Video Review
Before you run into the article, I want to offer you an opportunity to have a look at my BitDegree video review. I am sure you will find this extremely informative and helpful. As Always, I am available for any questions and comments because I would love to hear from you.
---
Personally, I am extremely excited about the BitDegree project for several reasons. I love the education and I'm also excited about cryptocurrencies and new technologies. This article is not a financial advice but it represents my researches and opinions on this project. I am not sponsored by BitDegree in any way but I have invested in BDG tokens.
Without further ado, let's have a closer look at BitDegree!
BitDegree Review
---
Name: BitDegree
Launched: ICO was in late 2017. Cryptocurrency reached exchanges in January 2018.
Type: Cryptocurrency. Educational Platform.
Short Review: There are several reasons why I see a great potential with BitDegree. It's part of the rapidly growing market and it certainly has the potential to become one of the leaders within a few years.
That being said, investing always involves risks because anything can happen along the way. If you are interested in a proven way to make money online, take a look at this step-by-step training.
---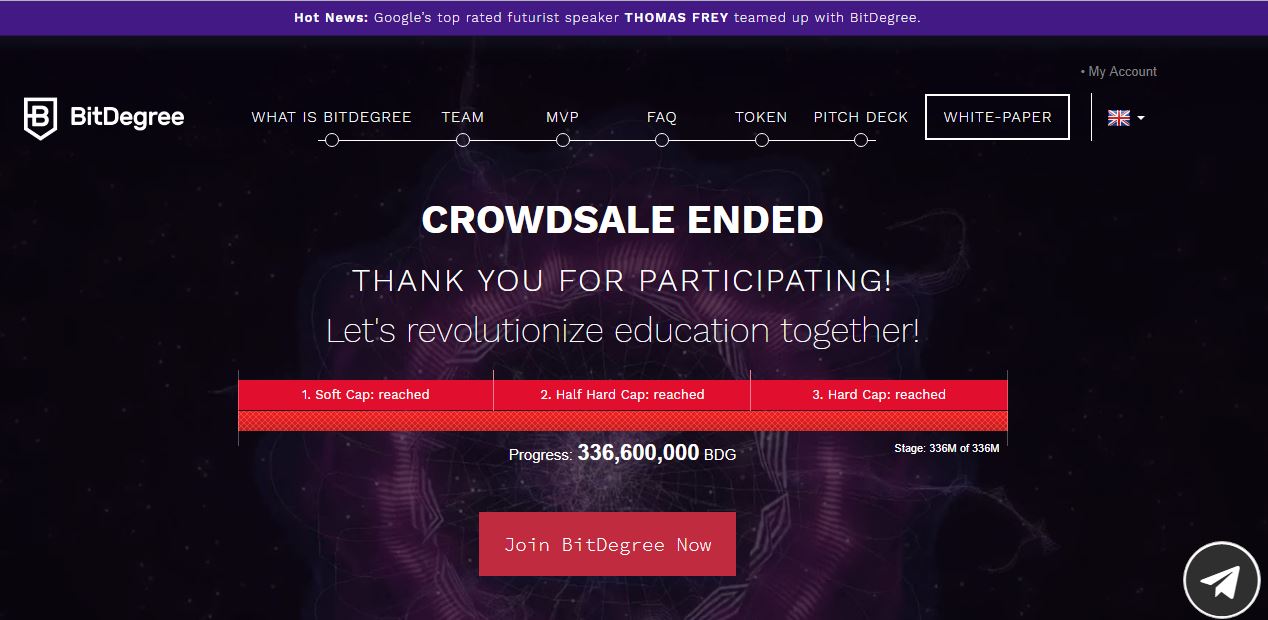 What Is BitDegree? – The Idea Behind the Project
BitDegree is the world's first blockchain-powered educational platform. That sounds awesome and great but what does it actually mean? Have ever heard of online education platforms like Udemy, Coursera, Codecademy or Edx? BitDegree tries to become an upgraded version compared to those educational platforms.
The goal of BitDegree is to provide the best online courses with a blockchain based reward system. In the other words, students will be able to learn amazing skills on BitDegree and earn at the same time. Before we run into the other details, I would like to show you the YouTube video where the BitDegree CEO Andrius Putna explains their goal and shows how their team works:
BitDegree vs Udemy vs Coursera
I have bought many courses on Udemy and I have recently created my own course where I teach how you can make money with cryptocurrencies in 2018. I have also reviewed Coursera online learning platform and you can check out my review on my other blog here.
However, there are a few things that could be improved from Coursera and Udemy. If I would like to pay for courses with cryptocurrencies on Udemy, that's not possible yet. I can't either receive my instructor salary as cryptocurrencies. I want to see a world where we can freely pay for services with cryptocurrencies but that's not yet possible on Udemy. That's where BitDegree comes into play. You can pay for courses by using cryptocurrencies!
That's only of the improvements. One of the leaders of BitDegree worked before on Coursera and he realized one common challenge. Students start a new course but they don't have enough motivation to finish it. BitDegree tries to solve this challenge by offering rewards for students who finish their courses.
This has various benefits:
Instructors are more motivated to create better courses because they know that students go through the whole course.
Students can earn while they learn.
Business owners and employers will be more willing to educate their employees using BitDegree platform because they know that instructors are great and students are motivated to learn.
These were only a few benefits of BitDegree platform compared to older platforms. You can see more in the picture below or by reading their full white paper here.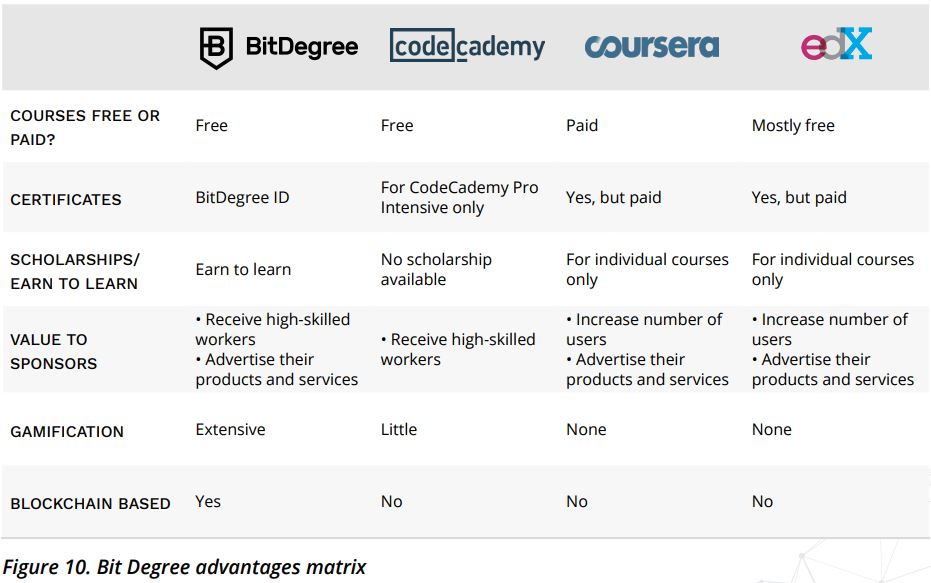 One of the most exciting benefits of BitDegree is that they are going to use gamification on their platform.
Do You Want a
FREE
& Easy-to-Follow
7-Day Course
to
Make Money Online
for Beginners?
Easy-to-Follow

Beginner-Friendly

My Personal 1-on-1 Support for You
Get Started for FREE Below Before this offer goes away!
BitDegree Team
One of the greatest benefits of BitDegree is their large team. They have around 30 members of their team and some of them are real "superstars" in the industry. Let me show who are their leaders: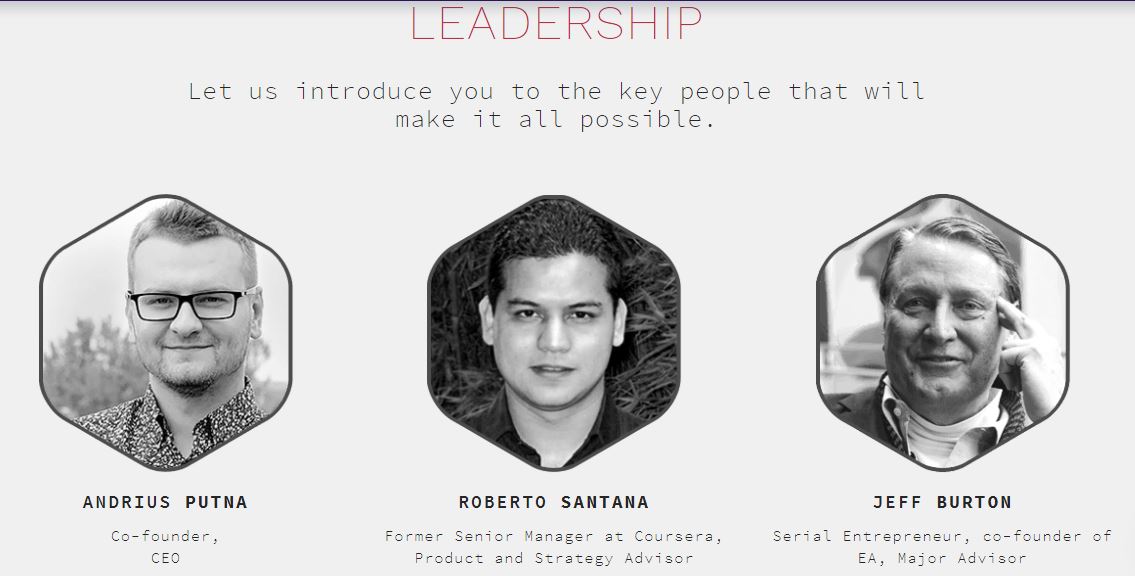 The biggest name in their team is certainly Jeff Burton. He has tens of years of experience in the Silicon Valley and he has mentored numerous tech startups. In addition, he is the co-founder of EA (Electronic Arts) which is one of the biggest game companies in the world with the market cap of over 35 billion.
Roberto Santana has been a senior manager at Coursera that provides a pretty similar service like BitDegree. He brings a huge knowledge and know-how from his past workplace. I have listened to his interview where he explains that he already has a few things in mind that they can do better than Coursera.
Andrius Putna is the CEO and the main leader of the company. He is a "talking head" on their YouTube channel and you can quickly see that his communication is clear easy-to-understand. Andrius is a man behind 000Webhost's success. That company has tens of thousands of clients and user they have received an average rating 4,9 stars out of 5 based on more than 2,200 reviews. That's impressive!
The most of their team members are from Lithuania like their CEO. Based on my researches there are surprisingly many blockchain-based projects from Lithuania. Probably the country is very positive with these new innovations.
Token Distribution – BDG Team Gets Their Tokens After 2 Years
There will be 660 million BDG (BitDegree) tokens in circulation in total. The picture below shows how they are distributed.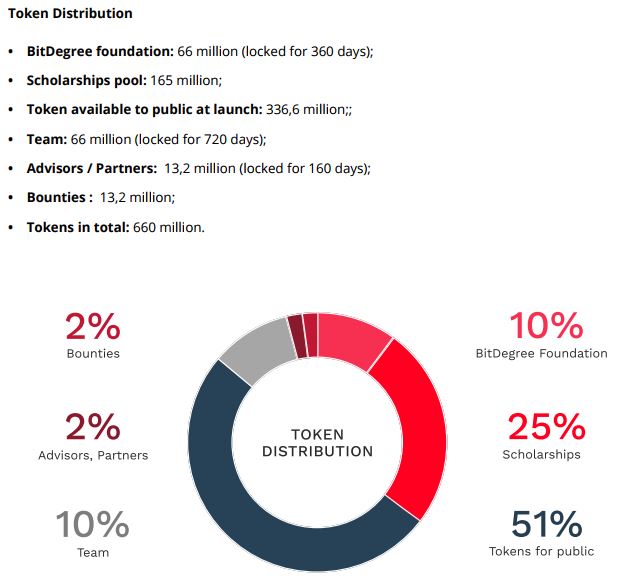 51% of the tokens were sold for the public during the ICO. The price of each token was $0,05-0,07 during the ICO stage so they received over $20 million to increase the value of the project and to improve their platform. The picture below shows how the team will allocate the budget.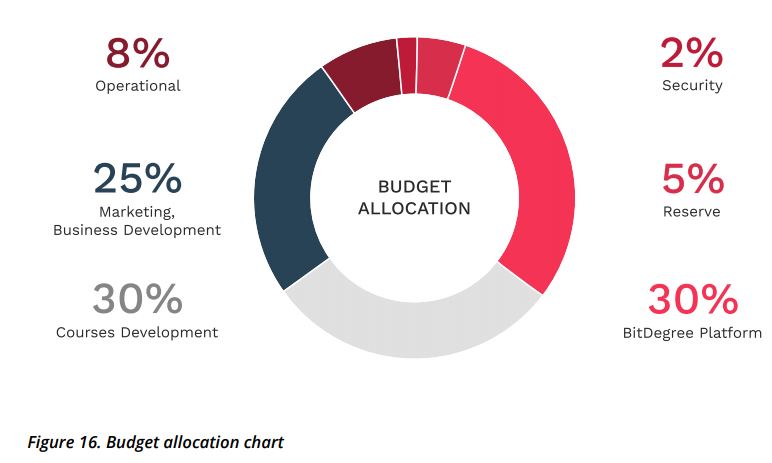 In the future, you will be able to use BDG tokens on their educational platform. Of course, you can also sell them to other people for a higher price if you want to take out your profits. BitDegree is built on the Ethereum platform.
One great thing that you can see from the upper chart is that the team will get their tokens only after 720 days from the beginning. It means that they are incentivized to work hard and build the platform. Then their get their "salary" in the form of tokens. Their advisors and partners get tokens after 160 days and the foundation after 360 days.
Online Education Market Is Rapidly Growing
I like investing my time and money in the industries that are rapidly growing. I was before working as a taxi driver and after that as a transport manager in the logistics company. However, there is a great possibility that in the future machines replaces many workplaces in those industries. At the moment I am working as an affiliate marketer and as you may know, the yearly revenue of affiliate marketing is exponentially growing.
The same applies to the online education which is the industry of BitDegree. You can see in the picture below how rapidly the number of online courses has been growing over the years.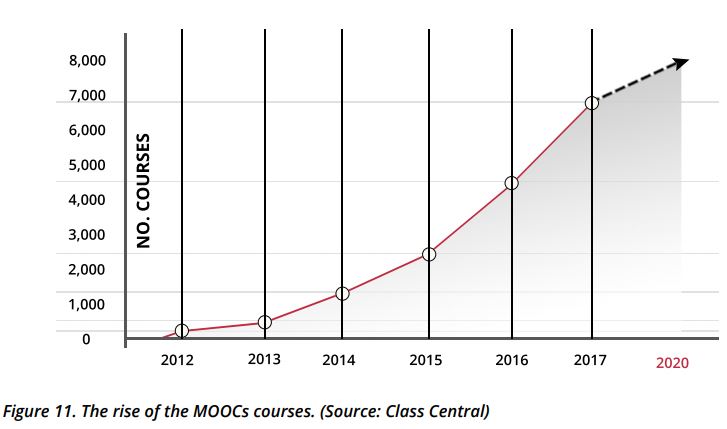 Already in 2016 people were using more than $46 billion for self-based e-learning products and services. That's a huge amount and it's growing all the time. I am constantly educating myself online and paying for different services.
It's funny that I have a Bachelor degree in social services from the University of applied sciences but I don't do anything with it because I work online. I learned the skills through, for example, this step-by-step training that taught me to make money online.
I believe it's the future and it's happening to many other people as well. University teachings are getting outdated and thousands of people worldwide are getting educated through the Internet. I know personally tens of people who make their living online even though they don't have any formal education for that.
The BitDegree Project Doesn't Start from the Scratch
A good thing to notice is that BitDegree doesn't need to build their business from the scratch. Their CEO Andrius Putna is a man behind 000WebHost that has been highly successful over the years. They have more than 29 million tech-savvy users already.
The BitDegree platform has already launched some courses that you can go through yourself. In the other words, they have already taken several steps to success. They aren't only talking about the idea that they are going to create in the future because they have already created something tangible.
BitDegree Community Is Active
BitDegree has a very active community of several social media channels. Let me just point out a few statistics:
+82,000 followers on Facebook.
~20,000 members on their Telegram channel.
+17,700 followers on Twitter.
In addition, they have a YouTube channel and active discussion on Reddit. An active community is one of the most deciding factors when we are talking about the market price and changes in the short term. It has also a big impact on the long term. More people get interested in the project which brings more money in and opens also more opportunities.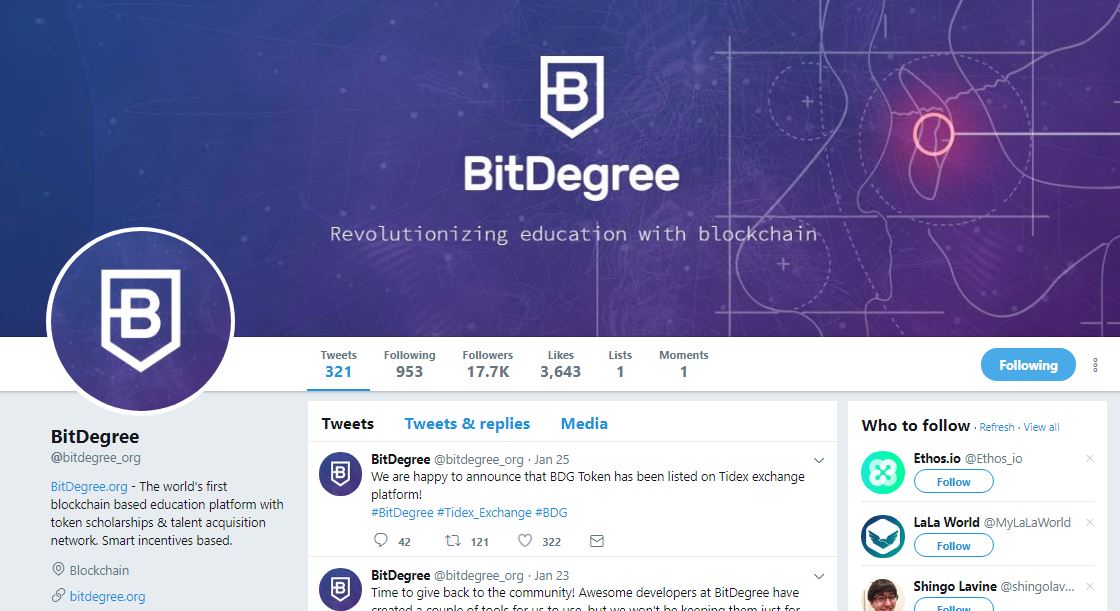 Where Can You Buy BitDegree?
At the moment you can buy BitDegree on IDEX and on EtherDelta. My friend Markus Hyytinen wrote recently a guide that shows how you can buy BDG tokens on EtherDelta with Metamask wallet.
The BitDegree team is also actively negotiating with exchanges and it most likely will soon be listed to some of them. For investors, it's a positive thing that BDG is not yet listed in the major exchanges. Usually, when a new coin gets listed on the exchange, the price jumps up because more people can buy it more easily.
Conclusion – Is BitDegree a Good Investment?
Based on these 7 (and a few other) reasons I have invested in BitDegree:
The goal of BitDegree is to improve education. Education is close to my heart and I believe a good education can make our world a better place.
BitDegree can clearly be superior to current platforms.
The BitDegree team is experienced, big and motivated.
Token distribution model motivates the team to work hard to receive their salary.
The online education industry is rapidly growing.
BitDegree already has a platform and they don't need to start from the scratch.
The BitDegree community is big and active.
I am not a trader but I am interested in investing in projects that have a long-term value. Therefore, I am not too interested in the changes of the market price on the daily basis. I bought BitDegree when one token cost over $0,30 and if the project succeeds, one token can easily be worth many dollars.
Even though they have already a platform and a ready customer base we are still in the early stages of this project which means that anything can happen. Investing involves always risks but in my opinion, the expected value is positive with BitDegree. I would love to hear your opinions in the comments below.
If you are interested in proven ways to earn money online, I recommend taking a look at the step-by-step online business training by clicking the picture below. Your financial risks are probably smaller if you are building an online business rather than investing in the cryptocurrencies. However, I am doing them both because I believe it's good to have numerous income streams so your all eggs aren't in one basket.
7-Day Make Money Online Email Course
Learn SIMPLE steps to make a LIFE-CHANGING INCOME online. I will help you hand-by-hand!
---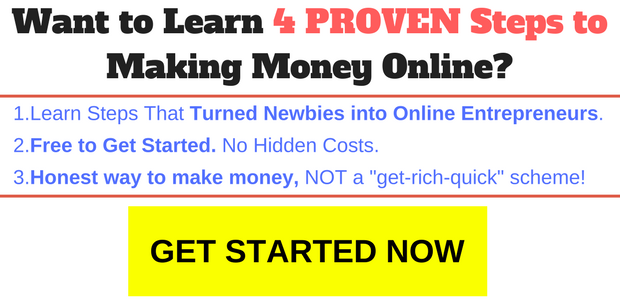 ---
What do you think about BitDegree?
Is it worth buying or not?
How much will the value be in the future?
Let's discuss in the comments below! 🙂