Have you heard of the famous "For Dummies" -series? They teach you everything between the Earth and the sky. One of their books is also called, "Affiliate Marketing for Dummies".
In this article, I am not going to talk to you about that book but I am going to teach how you can make money with affiliate marketing online like I do. I have also many friends who use the exact same 4-step process for making money with affiliate marketing and it works very well.
It's a proven method that has been tested thousands of times during the last 15 years and it just seems to work. Actually, I know many people who have made consistently +$10,000/month for years by using this system.
---
Affiliate Marketing for Dummies – Video Explanation
I also created an educational video where I teach you the 4 simple steps for making money with affiliate marketing. Enjoy!
---
I also asked my friend, Rufat, to share his tips and thoughts for beginners who want to make money online with affiliate marketing. His tips are on quotes and the rest of the text is written by me (Roope) in this article. Rufat's website is called YourIncomeAdvisor.com and he also teaches people how they can make a living online. Let's start with the first question.

What Is Affiliate Marketing? – Simple Explanation
"Affiliate marketing is promoting someone's product or service for a commission." -Rufat
That's what it simply is. Let me give you one simple example. I bought recently some vitamins on the website called iHerb.com. Then I did a Facebook post where I said that I just bought vitamins on iHerb and you can buy also. I left a link to iHerb to my post. Some of my friends (I don't even know who) went to their website and bought vitamins also and I earned commissions for that.
Or have you ever read, "Best 5 smartphones for 2018", "Best 7 hiking shoes for 2017", "Canon x548 review" or something similar on the Internet? People are making reviews of products and they leave a link to an online store saying, "Check out these products on Amazon!"
Then you go to Amazon, order the product and the guy who left a link earns a commission. If you want to make money online with affiliate marketing it simply works like this:
Leave a specific link. (For example to Amazon)
Somebody clicks the link.
He buys a product. (No matter what he buys if he just went to Amazon through your link.)
You earn a commission.
Simple, huh? This step-by-step training walks you through everything you need to know about the process.

How Much Money Can You Make with Affiliate Marketing?
"You can earn from a few bucks up to thousands of dollars per month/day." -Rufat
One of the greatest benefits of affiliate marketing is that there isn't an income limit. When I was younger, I was a taxi driver. I learned a few tricks on how to find a shorter route or entertain people to get some tip but the income potential was very limited. I couldn't earn more than 25€/hour ($30/hour) and I'm talking about the maximum. Normally it was only around 10€/hour.

With affiliate marketing, I don't have a similar challenge. Recently I talked in an online marketing event with a friend who was making +$200,000/month with affiliate marketing. That would never be possible with 99% of normal 9-5 jobs.
Of course, that kind of income with affiliate marketing requires years of work and doesn't happen overnight. Most people make less money with affiliate marketing (including myself) but it really shows the potential. I make good enough money but I have seen many people failing. I have recognized most common pitfalls why people fail to make big money:
Most people don't even try/start.
They don't have a step-by-step training.
They try it for a little while, don't make money and quit.
They don't want to try new things so they only make things that make them enough to live by.
Etc.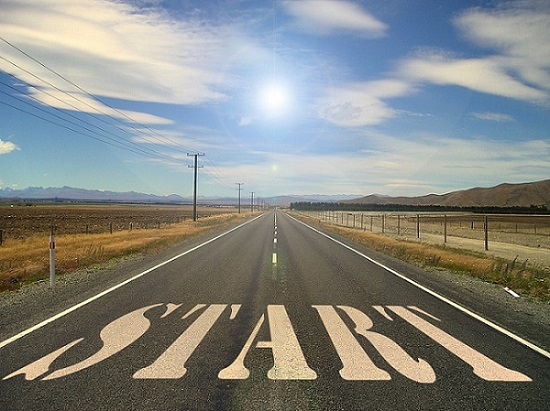 Probably the most common reason why people don't make big money with affiliate marketing is that they quit too early. It leads us to our next question:
How Long Does it Take to Make Money with Affiliate Marketing?
If you are a complete beginner, it may take a while that you start earning good money. I know some people who made their first income with affiliate marketing right away within the first week after starting but it usually takes longer to make good money like Rufat explains. It also depends on a little bit on what kind of strategy you are using.
"It really depends. Normally it takes 6 months or 1 year to start making money. But I personally made my first buck after 90 days of launching my website. Few people start making money within the first 2-3 months." -Rufat
Some strategies can make you money during the first week but they don't lead to a consistent income. On the other hand, other strategies may take 3-6 months but those build up your income like a snowball and over the time course, your income will exponentially grow.
Let me ask you a question:
How much time does it take to make money with a normal path? School – University – 9-5 job etc.
Most people go to a University for 3-5 years and they start making money after that. If you would commit 3-5 years for affiliate marketing like you commit to the University, most likely you'll be making much more money afterward.
I went to a University of Applied Sciences and received a bachelor degree. Then I went to a 9-5 job for a while. However, I quickly realized that it didn't make sense. I could earn much more money online and have more freedom than in a typical job.
I can work whenever and wherever I want.
I can make much more money online than with my 9-5 job.
I can travel around the world and go anywhere I want. (My current travel goes like this: Austria-Bulgaria-Turkey-UAE-Philippines etc.)
I enjoy what I'm doing.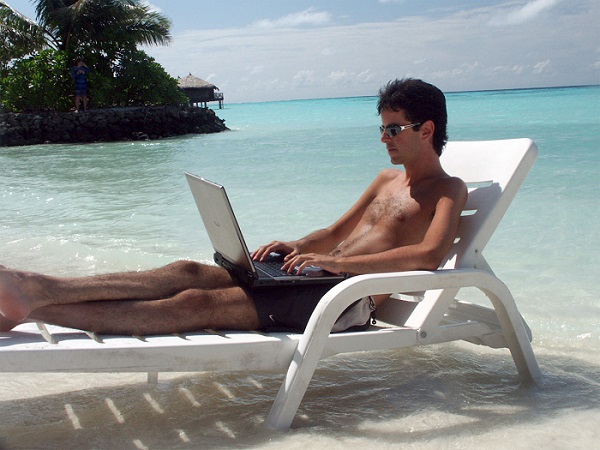 If I will have kids in the future, I'll rather teach them how they can make money online than go to a University. Of course, there are some exceptions like doctors but most people would love to make money online. When I explain the life I can live many people say they would like to live it as well. I'm always more than happy to help anyone who wants to learn.
Do You Want a
FREE
& Easy-to-Follow
7-Day Course
to
Make Money Online
for Beginners?
Easy-to-Follow

Beginner-Friendly

My Personal 1-on-1 Support for You
Get Started for FREE Below Before this offer goes away!
I also provide 1-on-1 support for anyone who joins Wealthy Affiliate community through my website.
What Is the Best Way to Earn with Affiliate Marketing?
"The best way is promoting digital products that pay up to 75% commission compared to physical products that normally pay up to 10%." -Rufat
Rufat is right that digital products usually pay much bigger commissions than physical products. I've seen also a product that pays 100% commission for affiliate marketers. Then a company hopes that they'll sell more products to the customer who bought the initial product.
Let's take an example. You write to promote a book an Amazon that costs $20 and they pay you a 5% commission. You earn a $1 commission and you need to make 3,000 such book sales a month to make $3,000/month. Another person promotes a digital product that costs $200 and they pay him a 50% commission. He needs to make only 30 sales to reach the same $3,000/month.
People are also every year using more and more money on digital products so it's a good idea to promote them. That being said, I know people who make good money also by promoting physical products. My recommendation is that you start with something that you are passionate about and most of the time money will follow. I know people who make only book reviews and they make much more money than an average person in the U.S.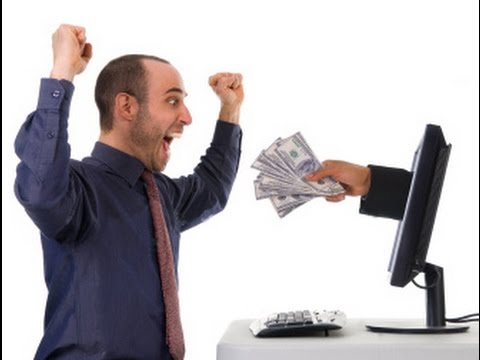 At this point, you may be wondering, "How can I find good digital products that I could promote?" This step-by-step training will teach you everything about that as well.
Best Tips for Beginner Affiliate Marketers
"I think the best 3 tips I can give for beginners in affiliate marketing are: Prepare to work hard and be patient until you make your first buck, make it a habit to learn new things from other successful affiliate marketers and take action on what you learn." -Rufat
I really like Rufat's advice. Like I mentioned above, one of the most important reasons why people fail with affiliate marketing is that they quit too easily. That's why they never see the successful days. Sometimes the successful events are just waiting around the corner.
Another key is just to start and try new things. You can never know what affiliate marketing could bring to your life until you start. There was a good about good health and when you read half of the book and it says, "Put this book away, fall on the floor and see how many push-ups you can make. If you're not going to try those push-ups, why don't you just give this book away? It seems that you are not going to try anyway."
So, the key is just to start!
How to Learn Affiliate Marketing Fast?
I talked with one of my friends about making money online and affiliate marketing. I asked her, "Why wouldn't you learn to make money online?" She said, "Well, I don't know how to do it. In addition, I don't have any other friends than you who already do it."
Actually, she was even a better position than when I was when I started. I didn't know a single person who would make money with affiliate marketing online. I didn't have any friends who could have taught me hand-by-hand.
However, I found a website called Wealthy Affiliate that taught me everything I needed to know about making money online with affiliate marketing. They had a step-by-step training, helpful community and tons of tools that helped me to move forward. If I got stuck, I was always able to ask more experienced people who helped me out.
Wealthy Affiliate has also taught +1,000,000 million other people all over the world on making money with affiliate marketing. One of them is Rufat who shared his knowledge in this post as well. As I mentioned above, I will give you my 1-on-1 support and help always when you need it. You can click the picture below to get started.