With so many different companies doing shady business and utilizing pyramid schemes, sometimes it can be challenging to find the right information. Today, I review Primerica, "A Main Street Company For Main Street North America" to see if it's worth it or not. Read on!
Primerica has a long experience in the industry but there has been lots of controversy around the company over the years. That's why many people are asking, "Is Primerica a Pyramid Scheme?" Or even "Is Primerica a Scam Or Not?"
I will answer all your questions in this article. In addition, I will help you to decide whether their program would be a great business opportunity for you.
Primerica Review
---

Name: Primerica
Founded: 1977
Cost: Varies based on services offered (Life Insurance, Financial Advisement, Etc.). Membership is $99 + $25 monthly charge.
Type: Financial Needs services for families. Network marketing.
Short Review: Primerica is not a pyramid scheme nor a scam. Actually, it has been considered as one of the best (top 50) insurance companies by Forbes Magazine. The reason that you can find tons of negative Primerica reviews on the Internet is mainly that of the unprofessional behavior of some of their sales representatives.
Succeeding with Primerica (or with any other MLM-system) requires tons of work and persistence. You must be interested in insurances, selling and recruiting if you want to succeed. It will take months and years to move up in the pyramid. Most prospects will say, "No" so you need to develop a "hard skin".
It's possible to make money with the company but it's good to keep in mind that less than 5% of all people make any significant money with systems like Primerica. If you are still interested becoming your own boss and making money online, I recommend taking a look at my #1 work from home opportunity.
---
What is Primerica?
Primerica has been providing financial services since 1977. Services include Financial Needs Analysis (FNA), various types of insurance policies, and other financial things such as credit monitoring and management plans. Within these services is a system where customer representatives can take part in the sale of financial products in order to generate income.
Becoming a "Sales Agent" with Primerica is a process in which you are suggested to market towards people of close relation, such as your family and friends. You are required to pay a $25 monthly fee to be a representative and nowadays they have way over 100,000 representatives working for their company.
However, most representatives just come and go. For example, in 2011 244,756 people were recruited to their system. Guess how many of them left? During the same year, 152,901 of representatives dropped in total.
Primerica Products – Insurances and Financial Services
Primerica primarily deals in a wide variety of financial services, in which they offer as products delivered personally by sales representatives. One of the main boasts on their website is offering "Financial Needs Analysis" to families in need. This could involve an analysis of credit, a brief instructional course in family budgeting, or plans to tackle debt or long-term expenses such as a child's education.
Primerica also offers term life insurance, which is advertised as the "cornerstone" of their business. They claim to be a titan in the insurance industry has been around historically, since 1977. Their policies are focused on banding a family together and providing a personalized customer service experience with an insurance representative.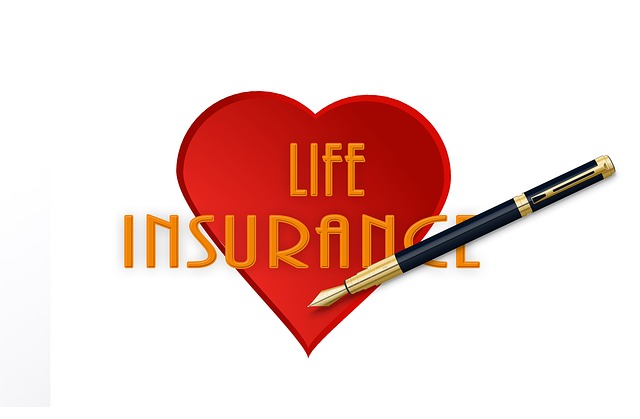 Alongside auto and home insurance policies, the company also offers financial services often seen at banks and credit agencies. Your Primerica representative can provide credit reports and "debt-watch" services, as well as plans to prevent future possible identity theft or fraud on your financial accounts.
Overall Primerica offers a large variety of services but the draw of the plan is likely the ability to generate your own living and income through their sales representative program. I find Primerica interesting in a way that I haven't really seen other insurance systems in MLM-scene. I know tens of nutrition, cosmetics, health and wellness MLMs like Herbalife, Oriflame, LifeVantage and Juice Plus.
Do you know other MLM-programs in the insurance industry?
One of the main aspects of any network marketing system is recruiting. They will always represent this opportunity when you buy their products and sometimes they are very pushy. So, let's analyze how their system works and if it would be worth joining for you or not.
Primerica Business Opportunity
Primerica services will vary in price depending on your needs and requirements. However, most people are interested in the cost and sustainability of becoming a Primerica sales representative. In order to join, you must pay a one-time $99 fee and subscribe at $25 a month for usage of Primerica's online support system. In addition to this, you may have to pay International Business Association (IBA) fees where applicable.
Do You Want a
FREE
& Easy-to-Follow
7-Day Course
to
Make Money Online
for Beginners?
Easy-to-Follow

Beginner-Friendly

My Personal 1-on-1 Support for You
Get Started for FREE Below Before this offer goes away!
Once you have paid these costs, you are entitled to all the services and benefits of being a Primerica Sales Representative. Typically, there is someone above you who provides access to the materials and products you are selling. You will go through their sales training program and receive the necessary materials for making your first Primerica sale.
It's important to consider that Primerica encourages it's sales representatives to work through a "warm market" which means close family and friends. This philosophy is in line with Primerica's advertised notion of being a family-focused company. Your closer relationship with your family and friends along with a mutual want for financial security may help you close the doors quickly on sales of Primerica financial products.
However, if you want to succeed with their program, you need to enlarge your social influence and network. You need to have a constant flow of new prospects in order to grow. I recommend finding new prospects on the Internet because you can reach hundreds, thousands, or even tens of thousands of people daily through your website/social media. Follow the principles of this step-by-step training to learn how you can do it.
Primerica Compensation Plan and Presentation
If you are not yet familiar with their compensation plan and the business opportunity in general, you can have a look at their presentation below. It lasts 1h 25 min in total so you probably don't want to watch the whole video. They start talking about the compensation plan in around 35 minutes.
Notice that speakers here are highly skilled sales representatives and they try to promote Primerica program for you. Keep that in mind and listen to them with a grain of salt.

In the video, they talk about huge passive income opportunities like $250,000 per year or even more. They talk about fulfilling your dreams and changing your life. That's typical for network marketing speeches. The cold fact is still that you need to have a certain kind of character to succeed with this kind of program.
The average income on Primerica was less than $5,700 per year in 2010 (I didn't find the updated information. You can link it in the comments if you have it.) It means less than $500 per month. Then you can reduce the fees and costs. In addition, the top 1% earns easily the biggest share of a cake.
So, most Primerica representatives don't achieve big earnings. Keep that in mind. If you want to succeed, you need to be exceptional and outwork the rest.
Primerica Reviews and Complaints
In this chapter, I'll analyze Primerica from two perspectives. I'll show what people have said and watch it also from a different point of view to give you a more comprehensive picture.
There are various reviews of Primerica's sales representative position on Glassdoor.com and on other websites. These reviews are mostly approving, but there are a few negative ones on there. Overall, the reviewers tend to think of Primerica as a self-making business opportunity that provides access to products that people want to buy.
However, for insurances aren't the biggest interest for everyone. I don't have a big passion for that industry in general. Imagine approaching people on the street and asking how is their life or car insurance. Well, maybe some people have a passion for that but I don't. 😉
One popular review on Glassdoor describes Primerica as an "opportunity to make your own schedule" and points out the underrated benefit of having access to "professional licensing otherwise unavailable to part-time individuals". Like many of the positive reviews, he believes the products allow you make large amounts of money quickly due to their expensive nature.
But the question arises, "Does it provide the best value for the customer?" It may make the representative rich but I would rather provide the best value for people around me rather than being a selfish rich person who sells overpriced products.
Another favorable reviewer praises the work environment at Primerica, saying that the positivity and atmosphere of the workplace were unlike any other corporate job they had endured. He also praises the inspirational methods that the higher-ups have used to motivate people to sell. These methods are mostly based on providing for families, which is what Primerica advertises.
Of course, like anything else, Primerica faces negative reviews on Glassdoor as well. One negative reviewer described Primerica as having "immoral business practices". They also painted a picture of how the company cares about numbers and the financial image of someone rather than families and wellbeing, as they advertise. He seems to have the impression of Primerica being a Pyramid Scheme.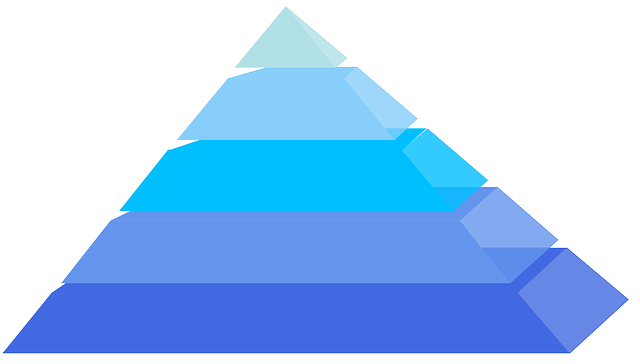 Another negative review describes Primerica as holding "sneaky practices" that will not benefit anyone other than the "most immoral of sales people". The review (like many other negative ones on the site) points out that Primerica places a huge emphasis on recruitment of more people to work under you, which leads to the notion of a pyramid scheme like many others think.
Conclusion – Is Primerica a Scam Or Not?
It's true that Primerica extremely concentrates on recruiting new people and building the pyramid. Still, it's not an illegal pyramid scheme because they provide real products and some value for customers. The system doesn't solely depend on recruiting.
Financial education is interesting because you, I and everyone in the world deals with money every single day. In that sense, I find Primerica's niche and subject interesting. But as you may now, I am not a big fan of MLM-programs for several reasons. I don't especially like the pyramid part of it. Another thing is that they usually provide much more expensive products than similar counterparts.
If you want to succeed with Primerica, you need to be convinced that their products work and have a positive impact on people. In my opinion, it's not worthwhile to try to make money just for the sake of making money. It's important to think what kind of value you want to provide for other people. Jim Rohn always said, "You get paid based on the value you bring to the marketplace."
Primerica is not a scam:
They are listed on NYSE (New York Stock Exchange)
A+ rating with BBB (Better Business Bureau)
The company has been around for 40 years
But as I pointed out above, the success will depend on your effort and persistence. I am not highly convinced about Primerica products so for me it wouldn't be worth joining at the moment.
I prefer making money online with affiliate marketing. The income potential is even greater than on Primerica and you can promote any products you want. You can learn it as well and I'll provide my 1-on-1 support/mentoring for all my website visitors. It's completely free to get started and you'll get a comprehensive step-by-step training.
7-Day Make Money Online Email Course
Learn SIMPLE steps to make a LIFE-CHANGING INCOME online. I will help you hand-by-hand!
(You can use the same principles also to promote Primerica.)
---
Do you have experience of Primerica or similar MLM-programs?
Would you also like to make a living online?
Let's discuss below! 🙂