One of our readers asked me to write an article about PaidForumPosting.com. I decided to take a closer look at it now I'm going to reveal you my thoughts about their website. I considered buying some content Paid Forum Posting but I decided to back up for a few reasons.
Is Paid Forum Posting a scam? How easy would it be to earn money on that website? Is it reliable? You'll get answers to all your questions in this Paid Forum Posting review. I'll also show an interesting alternative that I and many of YourOnlineRevenue.com readers have used.
UPDATE 16.11.2017
Paid Forum Posting has now new owners and they have made big improvements to their website. You can read more info in the comments below this article. The complaints and thoughts in this article are based on the old service of Paid Forum Posting. Hopefully, they have nowadays better services. I consider trying it and writing an updated version of this Paid Forum Posting.
Anyway, this article still gives you a picture of what kind of services they are providing, in general.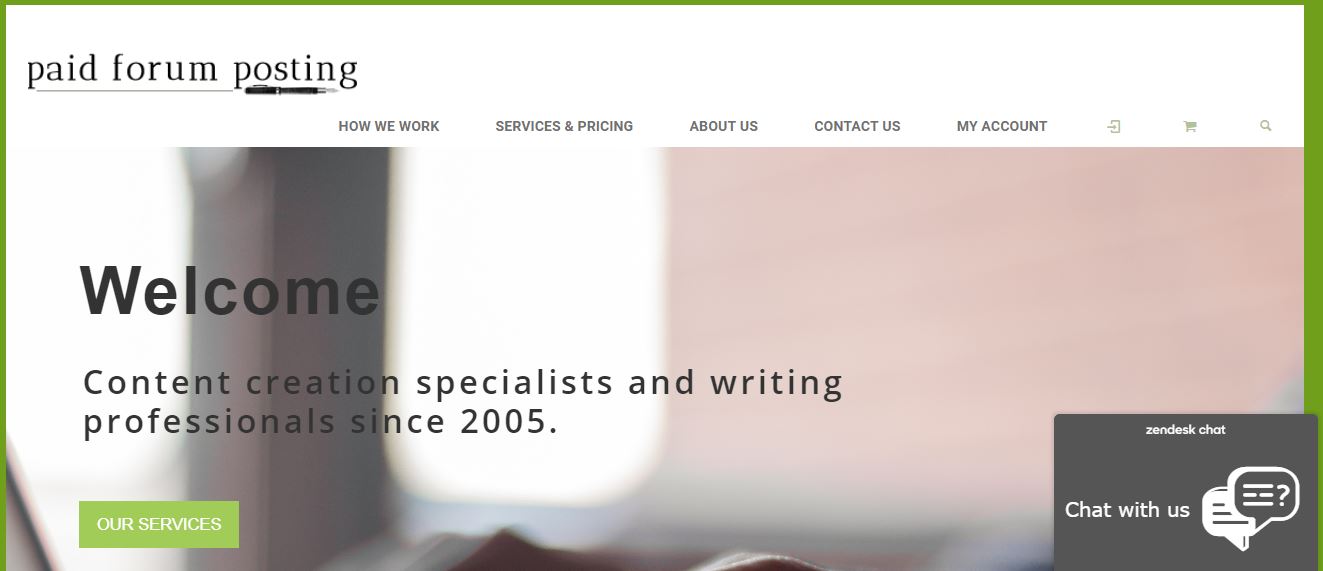 Paid Forum Posting Review
---
Name: Paid Forum Posting (PFP)
Website: www.PaidForumPosting.com
Founded: 2005 (at least they claim so)
Short Review: Paid Forum Posting is a website that has way more disadvantages than advantages. There are tons of complaints all around the Internet by clients and writers. In addition, their pricing is much more expensive than on other similar websites. Their support team has a negative reputation as being unpolite with their clients.
If you are interested in earning money online with paid forum posting, I recommend using Postloop. It's a very reliable website that pays promptly. I have used their service a lot for buying content to my websites. Their support is extremely helpful and they have always answered all my requests.
I don't personally do paid forum hosting because I found a better option. Have a look at My #1 Recommendation for making money online. I believe you will love it because the earning potential is much greater than with forum posting.
---
What Is Paid Forum Posting?
Paid Forum Posting (PFP) is a service that provides content for forum/website/blog owners. They also offer an opportunity to earn money for creating content for their clients. So, you have two options to work with them:
Buy content
Provide content
With content they mean:
Forum/blog comments
Standard articles
SEO articles
Tweets
So, you can earn money through their website by writing comments on blog and forums, by writing articles or tweets. As a website owner, I know that there is a huge need for this kind of services. We need new content all the time to boost Google rankings and provide valuable information for website visitors.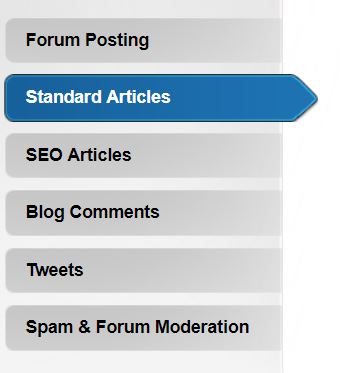 Is PaidForumPosting.com a great service for this purpose? Let me explain why I prefer to stay away from their service.
Why I Don't Want to Try PaidForumPosting.com
I am always open to trying new services. I invest time and money usually daily for registering to new websites and paying for their services. However, I have made a decision that I don't support suspicious websites even for my research. If a website/company isn't reliable, I don't want to support their work by paying them anything.
But why PFP falls into that category? Let me explain.
1.Tons of negative Paid Forum Posting Reviews
Many users (clients and writers) have been dissatisfied with their service. Have a look at a few examples:

Tobias' example is only one of many complaints from PFP writers. I have seen many other people also complaining about the complicated process and tough deadlines. Sometimes instructions have been very confusing and the writer didn't know well what to do.
In addition, you are tied to strict deadlines unlike on some other websites like.

The person who has written that long review tried to buy content from PFP fro $503,80. However, he never received the content so he tried to get a refund. That didn't happen as easily as he would have wanted.
Do You Want a
FREE
& Easy-to-Follow
7-Day Course
to
Make Money Online
for Beginners?
Easy-to-Follow

Beginner-Friendly

My Personal 1-on-1 Support for You
Get Started for FREE Below Before this offer goes away!
PFP team refused to give him a full refund. They charged $75 even though they didn't give anything for that client. Let's sum up what happened:
The client lost money ($75).
The client lost time. (He made an order, paid the money, contacted support, asked for a refund)
The client didn't receive anything he would have wanted from PFP.
If there would be only a few negative reviews on the Internet, that wouldn't be so bad. However, there are almost solely negative reviews of PFP. Actually, it's hard to find almost any positive experiences from their users.
2.Expensive Prices
Their prices are literally expensive. Have a look, for example, at their pricing of SEO articles: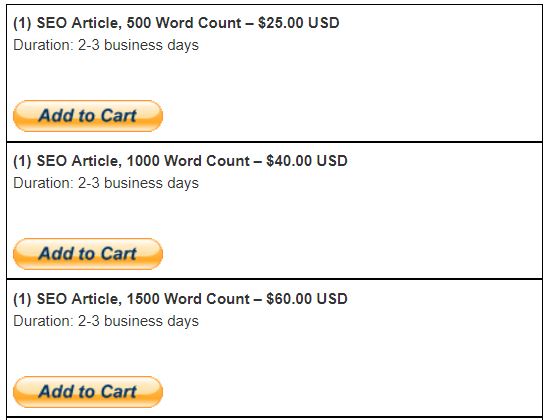 If you compare these prices to HireWriters or iWriter, they are ridiculous. I have bought several $8-10 articles from HireWriters that still drive me tons of traffic every day. If you want to get high-quality articles for a reasonable price I recommend trying HireWriters.
One 1,500-word SEO article costs $60 on Paid Forum Posting. In my opinion, it's a big price. Only some very professional writers usually charge so much. If I would find an awesome writer, I could consider paying him $60 for an exceptional article but that kind of writers are extremely rare.
Of course, PFP can always say, "Yes our prices are not the cheapest ones on the market but we provide the best quality." However, when I take a look at their reviews I am not so convinced about the quality.
3.Outdated Website
Of course, a design is not the most important thing. If everything else is working well, the design doesn't really matter. Still, it's a bit more enjoyable to use a website with a modern design rather than a design from 10 years ago. (Well, somebody could say that my websites also need a little update. But at least I am focusing on high-quality content and responding all requests from visitors.)
4.I Have Already Found Better Alternatives
I am satisfied with HireWriters freelance writers and Postloop forum posting. That's why I don't even have a need to try PFP. They wouldn't provide additional value to better services based on what I have learned about their company.
Earning Money on Paid Forum Posting
I wrote the previous chapters mostly from the client's point of view. However, many same things apply if you are considering to work with them as a writer. Low-quality support doesn't help you to earn money at all.
If you want to earn money through their website, you need to first go through their screening process. I have heard experiences from many people who tried to get qualified but didn't past tests. The reasons were not that their English wasn't the best. Some applicants had even a degree from English literature and were native speakers. Still, they were disqualified.
Some people find this process very confusing and sometimes you don't even know the reasons why you are disqualified.
All in all, I don't recommend doing business with suspicious companies like PFP. By the way, they don't even have a phone number where you could call. You may contact them only by email or through social media. What if they just disappear and don't pay as they have promised? I wouldn't risk valuable time to see that.
Conclusion – Is Paid Forum Posting a Scam Or Legit?
PaidForumPosting.com seems to be a suspicious website and I recommend staying away from their services. It's much better to concentrate on more reliable websites and companies.
Yes, some people have earned money on PFP but most of them say it's not worth the hassle. You need to go through their confusing screening process and meet strict deadlines.
As a client, I want to invest my money on websites where I get a positive return on investment. I invested on similar websites like PFP and the best one is Postloop. You can get high-quality comments from real people. All members have a rating based on previous comments they've provided. You can choose to qualify only high-quality comments.
Making money by commenting blogs and forums is more profitable than online surveys and PTC-sites but still, you won't earn very much. If you are interested in making a living online, I recommend other methods.
My #1 recommendation for beginners to make a living online is affiliate marketing. The concept is easy to understand and anyone can learn it. I know many people from all around the world who make good money with affiliate marketing (including myself).
Some years ago I didn't know anything about affiliate marketing. But I found a wonderful step-by-step training that taught me everything I needed to know. In addition, they offered all tools that helped me to succeed. At the moment they are still offering free membership for most countries.
---
Have you ever used PaidForumPosting.com? What kind of experiences did you have+
Do you like paid forum posting or do you prefer more profitable ways to earn money online?
Let me know in the comments below! 🙂