Is TwinkleDeals Legit? That's the question I should have asked myself before buying anything from their online store. Today I am going to share my experience with their company and service.
---

Name: TwinkleDeals
Website: www.TwinkleDeals.com
Field: Online Store for Clothing, Bags, etc.
Overall Rank: 15 out of 100
A much better and probably the most reliable online store is Amazon.com.
Check out also my #1 recommendation to earn money online (Overall Rank 98 Out of 100)
---
What Is TwinkleDeals and How Did I Found It?
TwinkleDeals is a huge online store that sells clothes, bags, jewelry etc. for a cheap price from Asia. 3 months ago (in November 2016) I had just moved from Finland to Austria and the winter was about to begin. I thought that I would like to have a winter jacket but I wouldn't like to spend too much money on it.
I figured out that I could go to a local store to try to find a good jacket. But the price level here in Austria is not very cheap and I thought that a good wool jacket would cost probably 100€ (~$110) minimum. So, I decided to take a look if I could find something much cheaper online from the comfort of my own home. I have bought quite a lot of different things from the Internet so I'm quite used to it. Sometimes I buy stuff from China that would cost 5 times more in my own country.
I found good-looking jackets for $10-20 on TwinkleDeals. I thought that I could have even 10 this kind of jackets for the same price that I can buy one in a local store so I decided to give it a try. That was a mistake!
I took a short video where I explain more about TwinkleDeals and take a look at their website. Enjoy!
What Should I Have Done Before Buying on TwinkleDeals?
There are thousands of reliable companies and services online: Amazon, Wealthy Affiliate, our Your Online Revenue, Jaaxy, MassPlanner, Fiverr etc. When I am buying something from the companies that I already know, I don't need to think if they are legit or not because I already know them.
But if you are going to buy something online from a company that you don't know, it's always recommended to make a little research. I don't mean a research like writing a 100 report on that company. But make a few searches on Google and see what other people have liked about this company. It takes only 2-3 minutes and can save your money from scams.
I didn't do it because I was so excited to buy a new wool jacket for so cheap price. I don't know why I didn't do it because I have never fallen into scams online. I have made so many reviews about scam products on YourOnlineRevenue.com that I must be a last person in the world to run into scams. But I was too excited about their cheap prices.
So here is the principle:
Make a little "research" always before buying online from a company that you don't know.
If you follow my 5 principles, you will never fall into online scams again.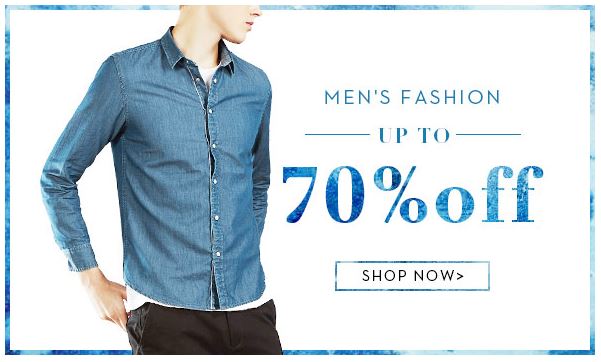 What Happened After Ordering a Jacket from TwinkleDeals?
Some time went by and the jacket didn't come. I started Googling TwinkleDeals and I found that many people have had bad experiences with this company. Many times their products have been totally different in the pictures on the Internet than in a real life. I realized that I had made a mistake when buying from this company and I thought that perhaps my jacket will never come.
Then I started asking for their customer support if they are going to deliver the jacket that I had paid. They answered and asked for more details and I gave the same personal information and address that I had given before. But then they started their ridiculous claims!
They said that I had given them a wrong address and it's my mistake that they haven't shipped the product. I needed to send them many emails until I get an answer what they were meaning.
They said that I had given the wrong address because I didn't write Tirol instead of Tyrol. Tyrol is a region in Austria which is called Tirol in German (which is the official language here). Even a little bit simple person should know that Tyrol is the same with Tirol, especially if my street address, city, country and name are exactly the same.
Did They Deliver the Jacket After All?
They asked me to wait until a bit over two months had passed by after my order. Then I finally got my jacket in the end of January. The coldest days were already over and I didn't really even need a jacket anymore. Did they deliver what they had promised? Not really.
Do You Want a
FREE
& Easy-to-Follow
7-Day Course
to
Make Money Online
for Beginners?
Easy-to-Follow

Beginner-Friendly

My Personal 1-on-1 Support for You
Get Started for FREE Below Before this offer goes away!
The jacket was so small that I can't wear it and the other thing is that it looks very different than in the pictures of their websites. I feel that I got scammed. Fortunately, I spent only around $15 for the jacket. But it also took my valuable time because I needed to be in touch with their customer support.
What Did I learn?
I think that after all, it was not so bad. I used $15 but I learned some important lessons. I can think that I just used $15 for my own education.
1.Always read a few reviews about a company that you don't know
2.If it sounds too good to be true, don't get too excited. Make a rational research and then make a decision.
3.Don't buy from suspicious companies.
I think that all these principles sound pretty obvious but still, nowadays people are using probably millions of euros for different kind of online scams. That's why in YourOnlineRevenue.com we want to educate people to have a better awareness when using or making money online.
Is "Make Money Online" a Scam?
After reading companies like TwinkleDeals, some people tend to think, "Well, everything on the Internet seems to be scammy." That's definitely not true. Probably because of many online scams some people are thinking that it's not possible to make $10,000/month online. However, I have found out that it's possible for anyone to make money online honestly.
If you would like to make money online too, you can try it for free in Wealthy Affiliate. I will provide you 10 interactive video lessons, 2 websites and my 1-on-1 mentoring for FREE. Does it sound too good to be true?
Try it for free and decide then!
Have you bought something from TwinkleDeals or from other cheap companies online? What kind of experiences did you have?
Let me know in the comments below! 🙂