Today we are going to take a closer look at another program that promises you $500 daily income with Internet marketing. I know that it's totally possible to make $500 per day online because some of my friends are doing it every day. However, will you learn how to do it with this system is another question. Is The Daily Income Method a Scam?
Daily Income Method Review
---

Name: Daily Income Method
Website: www.DailyIncomeMethod.com/info
Founders: Mack "Millions" Zidan
Field: Make Money Online -Programs
Overall Rank:  30 Out of 100 (Check Out My #1 Recommendation, 98 Out of 100)
---
What Is Daily Income Method?
Daily Income Method is created by an infamous Internet marketer Mack Zidan. I call him infamous because many of his programs have a bad reputation among reliable and other successful Internet marketers. He has been involved in, for example, in Empower Network and other shady make money schemes.
I would say that the characteristic of his programs is that his programs provide some or little value but not enough compared to a price that you should pay.
Daily Income Method how you can start promoting MCA (Motor Club of America). Their strategy is to create landing pages where you can capture visitors' email and send them offers. A landing page is simply a web page, usually with some promotions. Creating landing pages to collect emails is a very famous strategy in Internet marketing. If you are interested in doing it successfully, have a look at a better program.
When someone that you have referred MCA, joins and buys a membership, you will earn a $80 commission. It's much better commission than what you would be earning in most affiliate programs. However, have a look at how one affiliate marketer made $1,400 for a sale with a legitimate program.
What Is Motor Club of America?
It's quite surprising that Daily Income Method teaches you to promote MCA. At least, it's not something that I would expect when joining into a "make money online" -course.
MCA is a roadside assistance like AAA other similar services. I am living in Europe where those services don't exist because they are operating in the U.S. Basically MCA is a service that protects you when you need help on the road.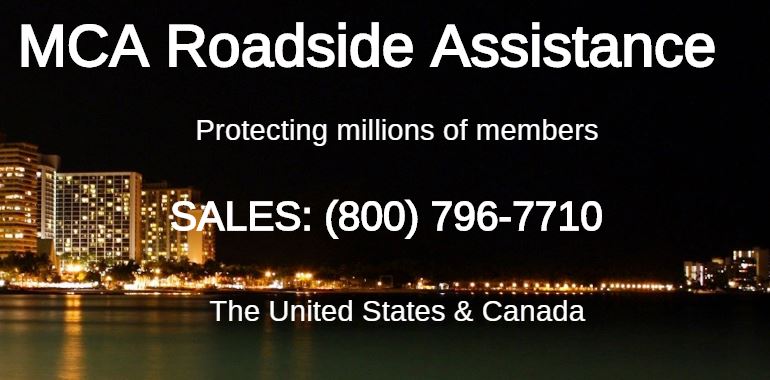 However, roadside assistance is not the only thing that they are doing. It's also a huge MLM-program with complicated commission structures. It makes it a little bit unattractive for me because in MLMs a customer always needs to pay some extra for all downlines and members.
MCA is providing $80-90 commissions for people who refer new members into their program. They do so because they know that when a new member joins, he will for the membership usually much longer than a month. Let's say that you pay a monthly membership for a roadside assistance but you never need their services.
You may feel like wasting your money. But many people want to earn their money back by referring new people. Or paying for the extra month so that they would get at least some benefit of the membership fees. Anway, I am not a big fan of MLMs and I prefer to make money online through affiliate marketing.
Who is Daily Income Method For?
In my opinion, this system suits best for the people who are interested in promoting MCA and want to make money off it. However, you don't even need to buy Daily Income Method if you want to promote MCA. You just join that program and start promoting it. But is it worth it? Let me know in the comments what do you think.
Daily Income Method Training
As I mentioned above, Daily Income Method teaches you to create landing pages to collect emails. Their own homepage is also such a landing page. There are a few captivating promises, interesting music, and beautiful pictures. By the way, one of the common characteristics of a scam program is that they are showing those sports cars and big mansions.
They teach you how to make sales funnels to get more referrals. No doubt that the creator of this program, Mack "Millions" Zidan has lots of money but he is also a very controversial person. Many people are criticizing his systems because he seems to milk money from members instead of providing real value.
The Bible says that the love of money is the root of all evil and it's true with scam artists. They love money so much that they are willing to sell programs that are not worth it by giving false promises.
What Is the Price of Daily Income Method?
For the first month, you need to pay $40 and afterward $20 per month. With a quick calculation, we can say that you'll pay $260 for the first year and $240 for the following years. I prefer to use that money on my gym membership.
Pros & Cons
Pros:
Teaches how to promote AMC (principles can be applied to other products as well)
Teaches how to create landing pages and create sales funnels
Cons:
MCA works only in the North America
What if you don't want to promote MCA?
A bit exaggerating promises
Bad reputation = lots of negative reviews about the program
Conclusion – Is The Daily Income Method a Scam?
This program is not fully a scam because they provide some value. However, I think it's not worth investing your time and money. The reason is that there are better ways to make money online.
Do You Want a
FREE
& Easy-to-Follow
7-Day Course
to
Make Money Online
for Beginners?
Easy-to-Follow

Beginner-Friendly

My Personal 1-on-1 Support for You
Get Started for FREE Below Before this offer goes away!
My #1 recommendation is Wealthy Affiliate because they teach all essential steps you need to become a successful Internet marketer. I remind you that you can't make a fortune online just by snapping your fingers. It always requires work and dedication. But I know from my own and other people's experience that making good money online is definitely possible.
The fastest way to make a living online is to learn from those who are already doing it. That's why I recommend going through the training in Wealthy Affiliate. It's made by an online millionaire who has more than 14 years of experience in Internet marketing. He provides you +12 hours of interactive video lessons for free.
In addition, there will be tasks/homework for you to accomplish after each lesson. It's totally free and you don't need to invest any money to get started. If you want to move forward in his training after those 20 videos, you can, of course, get a premium membership and I recommend to do so. But first…
Do you have experience of Daily Income Method or from other programs made by Mack Zidan?
Let me know in the comments below! 🙂