If you are asking yourself "Is SurveySavvy a Scam?" "How much money could I earn there?" you have come to the right place. In this SurveySavvy review, I'm gonna reveal what's the truth "behind the curtains".
I hope you'll enjoy. If you have any questions regarding SurveySavvy or making money online, in general, don't hesitate to ask me in the comments below after reading this article. I'll be more than happy to help you out as my goal is to help all my visitors to earn good money online.
SurveySavvy Review
---
Name: SurveySavvy
Founded: 1999
Type: Online Surveys
Short Review: It seems that SurveySavvy has been a little bit better in the past but nowadays it's one of the worst make money online opportunities. I recommend saving your time from services like this. You will earn maximum a few dollars per month.0
If you are looking better ways to earn money online, I highly recommend trying this website for completely free. I will send you a personal welcome message inside the community when you sign up through my website. Then I'll offer you my 1-on-1 support so you will learn to make a living online.
---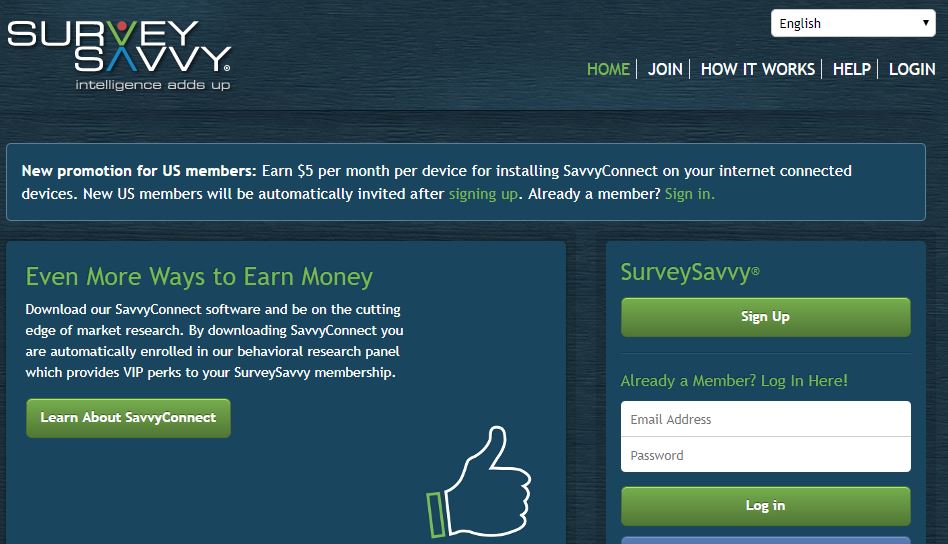 What Is SurveySavvy?
SurveySavvy is, as its name already says, a survey site that pays you for answering online surveys. You have probably seen similar websites in the past and tried some of them. I have tried something like 70-80 different survey sites until today.
You can find the best survey sites here. However, I explain in the article why survey sites are not worth it. I came to the same conclusion with SurveySavvy as well. Still, I will explain how the process of making money on SurveySavvy works.
You can earn $1-2 per answered survey which sounds good at first. But there are a few things that you should know about SurveySavvy.
How Does SurveySavvy Work?
First, you need to sign up and create a profile. This takes probably just 30 seconds or so. Then they send you a confirmation message to your email and by clicking the link you can confirm your account.
Now you are supposed to receive your first surveys and start earning money but it isn't that simple. You need to keep on waiting until they have the first surveys available for you. However, it can take a long while.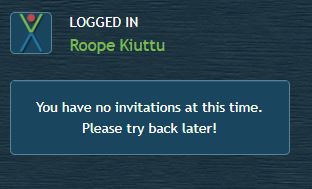 When you get your first survey you are supposed to answer their questions diligently. But I want to let you know that you will be disqualified from most surveys because they want to have very targeted people to answer them.
It means that you answer a few pre-qualifying questions and then they show you a message, "Unfortunately you weren't qualified for this survey. Try again next time." You can imagine your feeling after trying to qualify more than 5 surveys and you always get the same message and earn $0.
If you have finally… Finally, qualified to some surveys and earned a few bucks you can cash out your money. But do notice that you don't get the money immediately through PayPal because they don't have such option. They only pay by paper check and it can take up to 3 months that you get the payment after you've reached their payment limit (which is fortunately only $1).
At this point you may be asking, are there any better ways to earn money on SurveySavvy. The answer is, not really. But they do have a referral program and I'll explain how it works.
SurveySavvy Referral Program
SurveySavvy works like any other referral/affiliate program. You share your link with your friends and followers. They sign up and earn money through SurveySavvy and then you earn a commission.
An interesting thing is that they have a 2 tiered referral program that helps you to earn not only earn a fee from your direct referrals (people who you've invited), but also from the referrals of your referrals (so from people they invited as well).
If you really want to try SurveySavvy, then you can use my referral link to support my blog. But as I said above, I don't use this website myself and I think it's not worth it.
Do You Want a
FREE
& Easy-to-Follow
7-Day Course
to
Make Money Online
for Beginners?
Easy-to-Follow

Beginner-Friendly

My Personal 1-on-1 Support for You
Get Started for FREE Below Before this offer goes away!
SurveySavvy Reviews & Complaints
I wanted to take a look what other people are thinking about SurveySavvy and if they are enjoying this website. However, I became obvious quite quickly that also other bloggers and SurveySavvy users admit that the earning potential is too low.
Some websites may share their referral link in order to earn money through referrals but honest bloggers don't seem to promote SurveySavvy for their audience.
There are 128 reviews of SurveySavvy on SurveyPolice in total and the average rating is only around 2 out stars out of 5. That's very bad because most services get 3-5 stars. It's quite rare to see any website getting so low rating like SurveySavvy.
I want to show you a couple of examples of newest user reviews:



Notice that all these reviews are written in this month August 2017. I couldn't find any recent review that would have given SurveySavvy more than 2 stars out of 5. That's a big sign for you and me that we definitely shouldn't use this website.
Conclusion – Is SurveySavvy Worth It?
SurveySavvy is not a blatant scam but as we clearly saw on SurveySavvy reviews, it's still just a waste of time. I'm not going to waste even a single minute more on their website and I recommend that you don't use it either.
You may be wondering why am I so "negative" with survey sites. Well, the truth is that I believe that every day and every hour is important. You have only one life so why would you waste it answering online surveys that pay only $5 per month.
Some people say they just make some extra income and relax while answering surveys. Well, why wouldn't you relax and make 10 times more extra income by doing much more interesting activities online?
I find affiliate marketing fascinating because you can build your business literally without any initial investments. Still, you can see your business growing all the time and more income coming in. During the past months, the traffic of YourOnlineRevenue.com has literally skyrocketed because more and more people are finding our site. It also means that more people learn how to earn money online.
Which one would you prefer? Going to 9 to 5 job for the rest of your life or build an online business so you can work wherever you want whenever you want and earn possibly 100 times more than in a regular job. I prefer to choose the latter. 😉 Of course, it requires lots of hard work and results don't come in a day. But after all, it's better to think long term than short term.
What do you think about SurveySavvy and other survey sites? Do you also think they are not worth the hassle?
Have you already tried to make money with affiliate marketing?
Let me know in the comments below! 🙂