Imagine if you could join your forces with a partner that has been already more than 60 years in business. All his experience, wisdom and products would be with you. That's possible with Shaklee.
However, I am not affiliated with their system and in this review, I am going to show you why. Is Shaklee a scam? Is Shaklee worth it? Are their products any good? You will get answers to all of these questions in the next 1-3 minutes by reading my honest review.
I have reviewed more than 300 make money online opportunities and tens of MLMs so I know how to evaluate Shaklee. I am sure you'll enjoy the article and find it helpful!
Shaklee Review
---
Name: Shaklee
Founded: In 1956 by Dr. Forrest Shaklee
Advertised Cost to Get Started: $349
Type: MLM-Program. Healthy Weight, Nutrition, Home, Beauty Products
Short Review: Shaklee has a long experience in the health industry. They are offering a large range of high-quality products. In my opinion, their products are too expensive if you care about price/quality ratio. If you don't care so much about the price, the products are fine.
As a money-making opportunity, I would rather recommend this program because then you are not stuck with the same products. You can sell any products you want and earn a living anywhere in the world.
---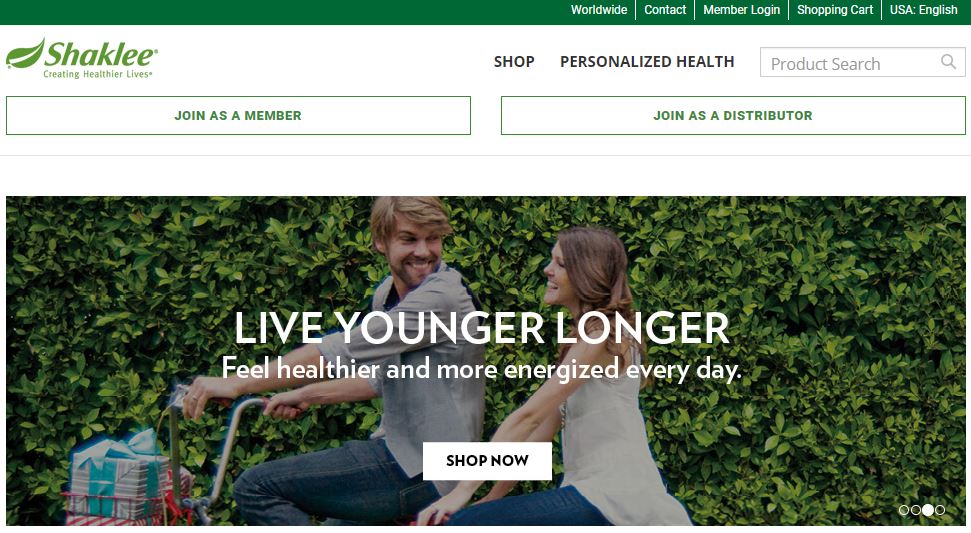 What Is Shaklee?
Shaklee is a health-based Multi-level marketing (MLM) program that has been around already for more than 60 years. That's pretty huge time to be in the business while most businesses fail during the first 5 years. They are still going strong and there are no signs that Shaklee would go out of business in anytime soon.
In this article, I am going to evaluate Shaklee as a business opportunity but I'll also take a look at their products. If you are considering joining their business, it's important to evaluate whether Shaklee products are worth it or not.
Over the years Shaklee has added a huge number of new products and nowadays their catalog is pretty impressive. Let's have a closer look at what they are offering nowadays.
Shaklee Products – Home, Weight Management, Beauty, And Health

I assume that you already know something about Shaklee products when you came to read this article. They have the idea of being "Green, natural, organic and healthy." I am sure this appeals to many women and also some men nowadays.
However, you need to notice that many companies are making their prices higher when they add the word "organic" or "green" to their products. Those are magical words that somehow add value and the price. Don't be fooled by that marketers' trick.
In this article, we can't go through all the products but I would like to raise a few questions:
Are Shaklee products really different than in other MLMs-systems?
Why are their products so expensive?
Are they really so high quality or is it only their way to milk more money from customers?
There are hundreds (or even more) similar MLM-programs like Shaklee in the world right now: Zija, Herbalife, Zurvita, and so on. Of course, they have some little differences in their products, compensation plans, and marketing speeches. But all of them have one big thing in common:
All these MLM-systems claim that they have the best products in the world.
Why would a customer bother to buy Shaklee products when he can find similar products from a supermarket for 5-10 times cheaper? In my opinion, it's a highly important question to answer before you can consider joining Shaklee. Many people say they have a better quality but the challenge is that all companies say quality is better. I am just giving you questions to think about so you can make up your mind.
Shaklee Compensation Plan – How to Make Money with Shaklee?
The following video is created by Shaklee distributors and they'll carefully explain to you how their system works. Notice that the video contains some promotional material because it's created by one of their distributors. However, it'll explain the compensation plan well. That's why embedded the video here.
Here's a screenshot from the video which explains a little bit how you can make money with Shaklee:
Do You Want a
FREE
& Easy-to-Follow
7-Day Course
to
Make Money Online
for Beginners?
Easy-to-Follow

Beginner-Friendly

My Personal 1-on-1 Support for You
Get Started for FREE Below Before this offer goes away!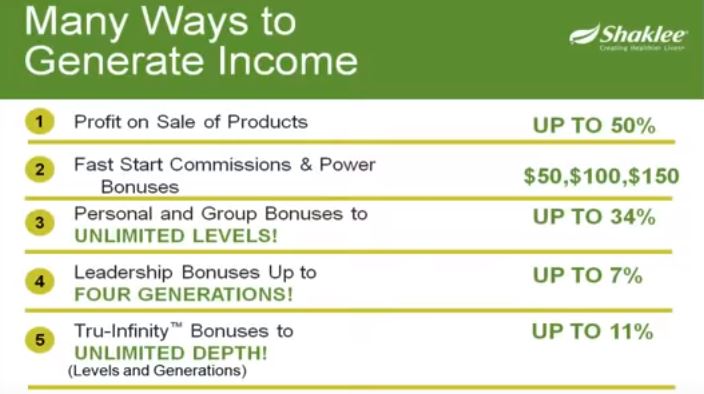 Many MLM-programs want to make you think that there are numerous income streams. That's partially true but on the other hand also a bit misleading. You are completely dependent on their system unlike with affiliate marketing where you really have numerous income streams.
There are two activities to earn money with Shaklee:
Sell their products.
Recruit new people.
That's how it simply works. The more products you sell and the more new members you recruit, the more money you will earn. If you want to make big money, you need to recruit lots of people or boost your sales online. This step-by-step training could significantly help you to succeed with Shaklee or other MLM-programs.
The cheapest option on Shaklee to get started costs at the moment $349 (sometimes $299) so you would need some initial investments in the beginning. In addition, you'll most likely spend money on their products if you continue in their system.
Shaklee Reviews – Better Than Most Similar Programs
Shaklee has a better reputation than most of its competitors. They are enjoying many positive reviews all around the Internet. Naturally, their experience beats most of their competitors who don't have so many skills and experience in the health industry.
Despite their high prices, Shaklee products are also getting tons positive reviews on Amazon. It seems that many people are ready to pay $50 for a little bottle of wellness pills. In addition, their protein powders have many 4 or even 5 out of 5 ratings on customer reviews. If you are ready to pay 2-5 times higher price to get their products, then they could also be suitable for you.
However, there are also many people who don't recommend joining Shaklee nor buying their products. More than 95% of people fail to make a significant money with their system. You need lots of hard work and persistence like with any other MLM-program.
Some people even claimed that Shaklee is a pyramid scheme. Is that true? Let's have a look in the next chapter.
Is Shaklee a Pyramid Scheme?
Even though all MLM-systems are working in a form of a pyramid Shaklee is not an illegal pyramid scheme. They have products and the only focus is not on recruiting.
Shaklee is accredited by BBB (Better Business Bureau) and they have an A+ rating which is the best possible. You have also probably figured out with common sense that a company that has been in the business for 50-60 years, can't really be an illegal pyramid scheme.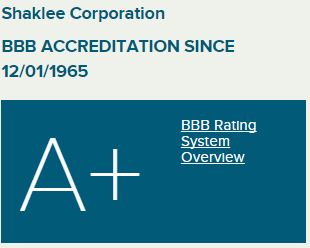 The fact that Shaklee isn't a pyramid scheme doesn't mean that you should join it. There are thousands of reliable MLM-businesses in the world so you can't invest your time on all of them. I don't personally want to join Shaklee for several reasons. Let me explain them in the last chapter.
Conclusion – Is Shaklee Worth It? 
In my opinion, Shaklee is not worth it. Their products are so expensive that I prefer using my time and money on products that have a better price/quality ratio. Then it would be a bit dumb to join their MLM-program if I am not using their products myself. The best product to sell is something that you use yourself. So, in my opinion, Shaklee isn't worth it.
I am not a big fan of MLM-programs for several reasons that I have discussed in other posts. One of the reasons is that their products are most of the time overpriced compared to their counterparts. And, of course, their systems are usually more complicated than affiliate marketing. Many MLMs are pretty shady and there's lots of controversy going on. It doesn't deny the fact that some of them are great businesses.
Anyhow, I can honestly recommend Wealthy Affiliate because their program has taught me how to make a living online. It's not an MLM-program but I'll offer you personal support during your journey. Then they have a comprehensive step-by-step training which walks you through everything you need to know to make money online. In addition, you can get started for completely free.
What do you think about Shaklee? Do you think their program or products are really worth it?
Have you tried Wealthy Affiliate to make money online?
Let me know in the comments below! 🙂
I'll be more than happy to discuss with you about different online business opportunities. Also, if you have any questions, don't hesitate to leave them below and I'll be more than happy to help you out.