Are you looking for a brutally honest PokerStars Review? Are you sometimes asking yourself, "Is PokerStars a Scam?"
In this article, I am going to reveal the truth about PokerStars and share my own experiences with them.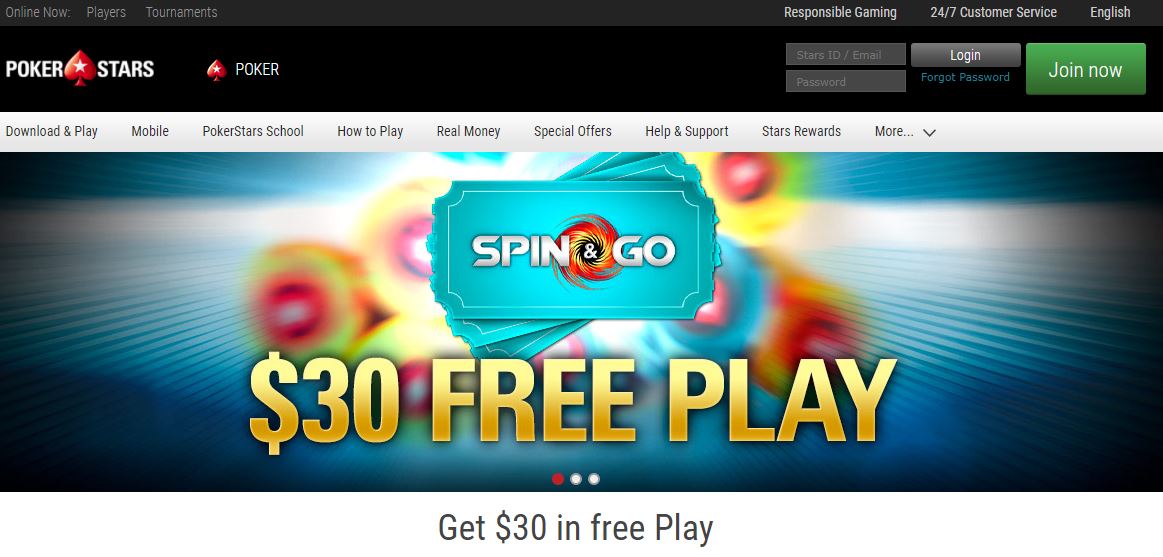 PokerStars Review
---
Name: PokerStars
Type: Online Casino
Short Review: Unless you want to set all your money in risk, I recommend avoiding them like a plague. When I tried to withdraw my money from PokerStars, I needed to send 20 emails to them, spend endless hours trying to reach their support and I still lost money in the process even though I didn't play a single game. Anyway, I was lucky because some people were never able to withdraw their money from PokerStars.
If you are looking for real and legitimate ways to earn money online, I highly recommend taking a closer look at this money-making opportunity.
---
What Is PokerStars?
PokerStars is one of the biggest online casinos in the world. They have been around for years. Big names in the poker industry like Daniel Negreanu get paid for promoting PokerStars. Actually, PokerStars has been aggressive with their marketing while acquiring famous affiliates to promote their company.
First, let me explain the reason why I am writing to you today about the PokerStars. Then I am going to share my own and other people's experiences with them. Those experiences will explain why you should really avoid them as much as possible.
Why Do I Write About PokerStars?
If you have been a regular reader of my blog YourOnlineRevenue.com, I write about different make money online opportunities that would help my readers to make money online. One way to earn (and also lose) money online is online poker. I haven't written about this subject much because I don't want to promote casino businesses.
Before I made lots of money by playing online poker but I wasn't a Christian back then. When I became Christian, I threw all my poker books in the trash can and stopped playing poker completely.
I didn't like the whole mentality in the poker industry. A more "intelligent" person takes money from a stupid one and the casino wins always. Many people ruin their lives and end up in troubles because of this industry. In addition, alcohol and half-naked women were also often related to the poker industry.
Anyway, I recently thought that I would try PokerStars after a long while. I quickly realized it wasn't a good decision. I tried to withdraw my money as fast as possible but it wasn't so easy. Let me explain how did it go.
Account Locked Immediately – Took 2-3 Weeks to Unlock It!
I deposited $200 to my PokerStars account and wanted to test how it works. However, when I tried to join the table, it just showed the following window: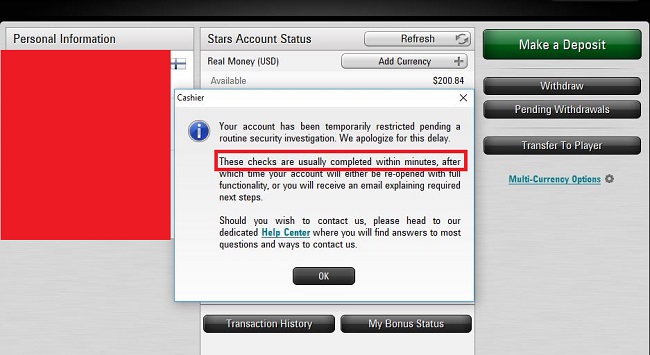 It simply says the followings things:
Your account is locked.
Just contact the support.
It usually takes a few minutes to open your account.
I contacted the support immediately and asked what this is all about. The process took much more than "minutes" like they promised. It actually took 2 weeks and hours of my time to get it back.
Even though I got my account unlocked in 2 weeks, it took even more time to get my money back. They just kept on holding my money and asking for more and more documents.
PokerStars Support Was Extremely Slow
It always took around 1 day to get an answer from the PokerStars support team.
In the first email, they asked me to send the following documents:
Passport or similar ID.
Bank statement or utility bill.
Credit card statement showing my card number, full name, address, etc.
I sent them my passport and bank/credit card statement (for me it's the same document because the card is linked to my bank account). However, they weren't satisfied with the statement because it didn't show my credit card number.
My bank doesn't provide statements that would show the credit card number. This was a problem with PokerStars. They asked me to send more and more documents and screenshots from my bank account and credit card.
Do You Want a
FREE
& Easy-to-Follow
7-Day Course
to
Make Money Online
for Beginners?
Easy-to-Follow

Beginner-Friendly

My Personal 1-on-1 Support for You
Get Started for FREE Below Before this offer goes away!
I think that I eventually needed to be sent 7-9 documents before they unlocked my account. Sometimes they asked the same document twice. You can imagine that it started to get a bit annoying, especially when you can read hundreds of negative reviews of PokerStars online where customers explain how this website has scammed them.
Take a look at my email box and the discussion with PokerStars:

NOTE: All the messages and emails that I show in the picture above were not enough to get withdraw my money from PokerStars. I still needed to send them numerous emails before succeeding. I would call it bullying.
PokerStars Withdraw – Didn't Get All My Money Back
When I made a deposit to PokerStars, it was +166€ ($200,84). When I tried to withdraw it after two weeks it showed that I can withdraw all my money it would be only 158€. In the other words, I lost 8€ with their conversions.
7€ is just a little money and that's not all. I lost hours of my time when trying to get an access to my funds again.
I sent around 15 messages to PokerStars, took numerous screenshots, found many documents, needed to contact my bank and other annoyances in order to get the money back. We can confidently say that it took at least 4-5 hours in total to get all of this done.
If I earn $30/hour, it means that I lost $120-150 when "fighting" with the PokerStars support. If I earn $50/hour normally, I lost $200-250. Not a good experience, huh?
Conclusion: I lost hundreds of dollars because of PokerStars. It feels like they want to bully you until you give up. Many other people had exactly the same experience.
As a result, I will avoid PokerStars like a plague and concentrate on more profitable ways to make money online.
I didn't play a single hand (fortunately!) on PokerStars and I am glad I didn't. I don't want to give them a single euro because of how they treat their clients.
PokerStars Reviews – Almost Nobody Likes Them!
I decided to look what other people are saying about PokerStars and I realized that almost everybody has negative experiences with them. Pretty much the only people that are saying something positive about them are their affiliates who earn money by promoting PokerStars.
Let me list some average ratings that they have received from hundreds of customer reviews:
1 out of 10 stars based on 188 reviews on Trustpilot. That's the worst rating that a company can receive. I have reviewed +400 companies but I haven't seen any company receiving so bad reviews like PokerStars.
2,1 stars out of 5 based on 98 reviews on LegitOrScam-website.

Remember that these are honest and genuine members who have used their services. Of course, I also found tons of reviews that were praising PokerStars but I saw that they were affiliated with the company. PokerStars pays high commissions people for promoting them.
That's why many poker website owners like to praise them. They know that when somebody joins PokerStars through their links, they earn good money. That's how people make money online with affiliate marketing.
Can You Make Money with Online Poker?
Yes, good players rip off worse players in online poker. The money moves from bad players who make lots of mistakes to better players and the casino takes their part as well. Sometimes both players lose and the casino is the only one who wins.
I am a skillful poker player and before I was a Christian, I made good money by playing poker. I also know many people personally who have made their living by playing poker online.
That being said, it's not as glamorous as you might think. Personally, I don't recommend online poker. Read further why!
First, nowadays the level is much higher in the online poker than, for example, 10 years ago. Even in the small stakes poker tables players are much tighter and careful than before. 10 years ago you could have just followed a simple formula and make money mechanically over the time course. Nowadays it's not possible because opponents are stronger.
Second, after talking with numerous people who make the living by playing online poker, I have found that in the long run, it's not so fabulous in the long run. You are just staring the screen and trying to make money from other people. What kind of value are they providing for the society? What kind of life is it to play a card game for the most of your time?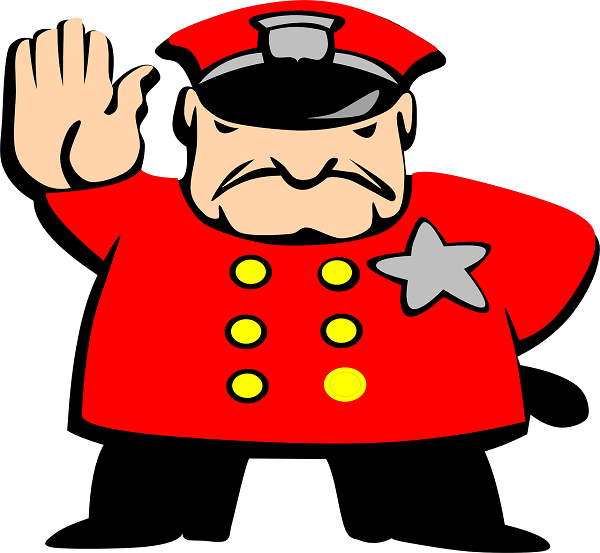 Third, many negative things are related to gambling. Imagine that you successfully rip off your opponent and earn big money (Let's say $10,000). What if your opponent is in a financial trouble and can't control his playing? What if is in a great debt and you are making his situation even worse with your actions? You can never know who is sitting on the other side of the screen.
Fourth, with poker, you are not building passive income streams. In my opinion, building passive income streams is usually much better than working for money for the whole life. With passive income, you will get paid even while you are not working. With online poker, the only way to earn money is by playing more.
Fifth, there are much better ways to earn money online.
Conclusion – Is PokerStars Legit Or a Scam?
Personally, I would avoid PokerStars like a plague. I am not a big fan of poker or online casinos in general but my experiences with PokerStars were even worse than I expected. They can freeze your account anytime and keep your funds there forever and always ask you to send new documents.
If you're lucky, you'll be able to withdraw your funds but I've seen also reviews online where people weren't able to get their money back once they got started with PokerStars.
If you are interested in better ways to earn money online, I recommend following this step-by-step training or getting started by clicking the picture below.
7-Day Make Money Online Email Course
Learn SIMPLE steps to make a LIFE-CHANGING INCOME online. I will help you hand-by-hand!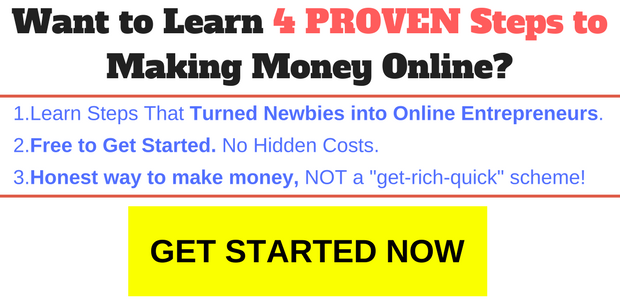 ---
What do you think about PokerStars or online casinos in general?
Would you like to learn better ways to make money online than online poker?
Let's discuss in the comments below! 🙂
(DISCLAIMER: This article only represents my personal opinion of PokerStars. You can use it as information and entertainment. I accept no responsibility or liability for any good-faith inaccuracies on the blog as a whole.)