Are you looking for an answer to a question, "Is MySurvey a Scam Or Legit?" Or are you just thinking how much you could earn on that website?
In my unbiased MySurvey review I will reveal the surprising truth about their website and service. I have researched around 80 similar survey sites but I have hardly ever seen something similar.
The good news is that I'll show you a better way to earn money on this article.
So fasten your seatbelts. Let's get started!
MySurvey Review
---
Name: MySurvey
Type: Online Surveys
Short Review: The first impression of My Survey shows that it would be a reliable website. They have a long experience in the industry and it's a big company. However, almost all of their users are telling about negative experiences with them. I have read tens of My Survey reviews and all of them were negative (except one sponsored review).
If you value your time, stay away from MySurvey and use better ways to earn money. My #1 recommendation for making money online is Wealthy Affiliate. Their training has taught me and thousands of other people how to make a living from home on the Internet. I bet you would like it as well. As a little bonus, I offer 1-on-1 mentoring and support for all people who join WA through my website.
---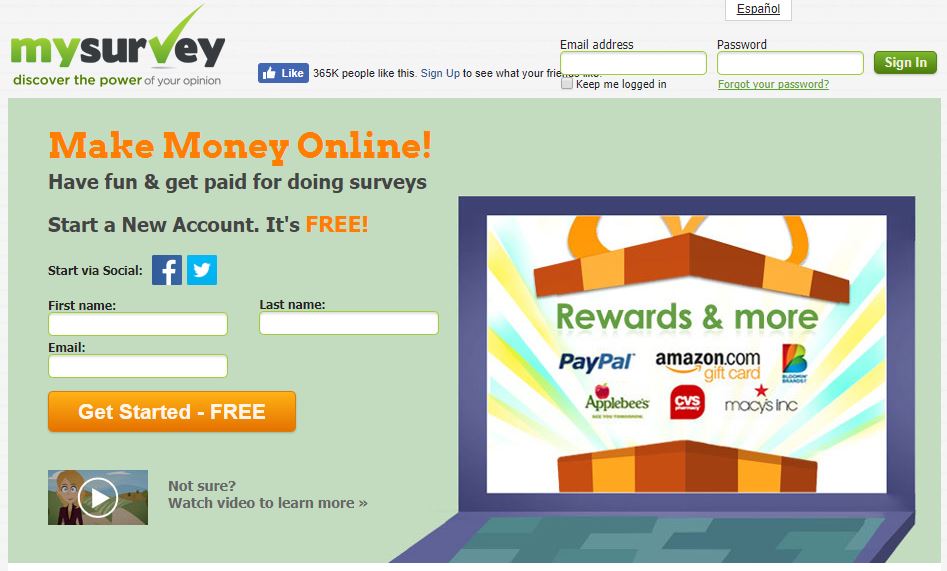 What Is MySurvey?
MySurvey is an old market research company that gathers information from consumers. Based on my research the company has started operating already before the Internet time in the 1940s in United States, United Kingdom, France, Canada, and even Malaysia. They started operating on the Internet in 1995 by Lightspeed Online Research Inc.
After hearing such a long history I thought that their company would be more reliable than it really is.
The company promises to pay you for each survey that you fill out. This sounds like easy money because you just need to answer questions from the comfort of your own sofa. who wouldn't like to get paid for that?
Survey sites are able to pay you your answering surveys because companies need information from consumers to improve their products. They pay survey sites for gathering information and survey sites pay for you. In this way, big companies outsource the research of feedback.
---
Is My Survey Legit? – My YouTube Video
I decided also record a video where I explain why MySurvey is a scam. If you prefer video form instead of reading, you can have a look at the video. I explain more or less the same ideas that I explain further in this text.
In the end of the video, as a little bonus I explain my 4-step strategy that I use to make a living. I believe you will find it interesting because you can use it as well!
---
How to Make Money on My Survey?
It's funny how MySurvey advertises their possibility to earn money. They say that you only need 5 things to start making money with their surveys:
Yourself. (Quite obvious)
A computer, (tablet or a smartphone) that can connect to the internet.
A cup of coffee, tea or whatever that can relax you while you are answering their paid surveys.
Register a free account on their website. (This is fast and easy.)
"Start making money online!" Well, who wouldn't like it?
You will earn points for each survey that you answer. When you have collected 1,200 points which equals to $10 you are able to cash out. They are supposed to pay you through PayPal or by gift cards to Amazon, iTunes, Walmart or almost wherever you want. I prefer taking rewards on this kind of sites by cash so I can choose afterward where to use it.
The idea of MySurvey sounds good and easy. However, the reality is completely different. I have explained in numerous articles why this kind of websites doesn't pay enough. But a more important reason is that MySurvey isn't a reliable partner. They are fooling their clients. Let me reveal you the truth behind the curtain.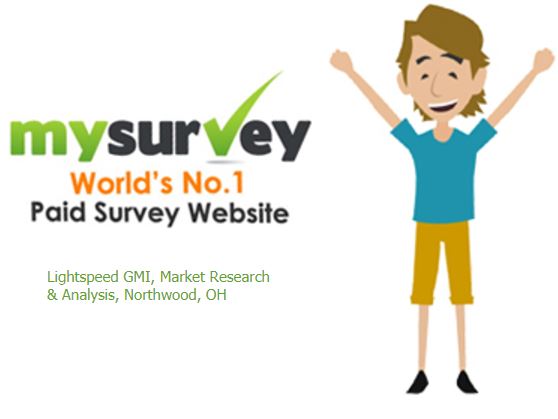 My Survey Reviews 2017 – Nobody Recommends This Website!
There are hundreds of customer reviews from real people who have used MySurvey. Have a look what kind of rating users have given for their website.
1,4 stars out of 5 based on 95 reviews on SiteJabber.
1,4 stars out of 5 based on 474 user reviews on SurveyPolice.
Numerous reliable online entrepreneurs showed on their website that MySurvey is a scam website.
Almost everybody is giving the worst rating that they possibly can. I have read so many MySurvey Reviews but only one of them was recommending that website. However, that survey was sponsored by MySurvey so it wasn't even a reliable review.
Now you are probably wondering why people are giving it so low score. Let's have a closer look at complaints and reasons why people don't recommend it. First, let me introduce you to a better opportunity (I use it myself to make a living online).
Do You Want a
FREE
& Easy-to-Follow
7-Day Course
to
Make Money Online
for Beginners?
Easy-to-Follow

Beginner-Friendly

My Personal 1-on-1 Support for You
Get Started for FREE Below Before this offer goes away!
My Survey Complaints – Website Is Full of Scam Signs
In this section, I gathered screenshots and I will explain you the reasons why My Survey is a scam.
Scam Sign #1: 

My Survey Closes Accounts When Cashing Out
Imagine a situation that you have used hours of your valuable time to answer surveys and provide insights of different kind of products. Then you have finally reached the cashout limit and you are excited to get the reward for your hard work. BUT!
Then My Survey will send you a message, "Your account is now permanently closed because you violated our rules."
You try to contact their support team but nobody answers. What to do? Well, in this situation you don't have very much you could do. That's why I recommend that you always do your homework before using time on making money online website. Now you are doing it well because you are reading my review and you spot the scam signs of My Survey.
Have a look at these reviews by real users:

Jatendra tried to redeem his rewards from MySurvey but he couldn't because they closed the account. His hard work was totally in vain.


Let's have a look at the second sign.
Scam Sign #2:

 My Survey Doesn't Give You Points
Numerous members reported that even though they finished a survey they never got points for their account. They didn't even get to the point where they would have been able to cash out the money because it was impossible to earn any points for surveys.

This sounds to start a bit suspicious. You don't get points for surveys that you completed. Even though you would get points you are unable to cash out because they'll close your account. And that's not all!
Scam Sign #3:

 Surveys Are Much Longer Than They Promised
Before starting the survey they may say that it will last 10-15 minutes. Then you scratch your head after 20 minutes and ask yourself, "Will this never end?" This is not so bad thing as two other scams signs but it still tells that My Survey is an unreliable partner.
The interesting factor with My Survey reviews is that almost every user is reporting the problems. A few negative reviews would be understandable but if everyone is reporting about their negative experiences, it's a clear sign that we should stay away from this website.
Actually, people have been reported about those problems since 2014. It's hard to understand why they haven't closed the website after getting hundreds of complaints and negative reviews.
My Survey Support
Based on tens of user experiences that I have heard my conclusion is:
The support doesn't exist.
Conclusion – Is MySurvey Worth It?
The answer is obvious: MySurvey is not worth the hassle. You would risk losing your time, personal information and most likely wouldn't even get paid. I don't see any reason why anyone should join their website.
Sorry for being a bit harsh with them but I just want to save your time and money.
I'm glad that I can show you a better way to earn money online. Actually, I know numerous ways how you can make a living on the Internet but this one is the best for beginners but the earning potential is still great. Some of my friends make +$10,000 per month using this strategy.
I have still to work for that kind of income but my goal is to reach $10,000/month mark during the next year in 2018. The strategy I am talking about affiliate marketing.
Don't worry if you haven't even heard the term before. I hadn't heard about it either a few years ago.
When I tell people how I make a living sometimes I need to explain it twice because affiliate marketing is still a relatively new industry even though it has been around already around 20 years and it's rapidly growing.
In this article, I am not going to go into the details of how it works because I have explained in numerous other posts. I recommend that you take a look at this step-by-step training which will explain everything you need to get started. It's called Wealthy Affiliate community and it's completely free to join.
---
Have you already found a way to earn a living online?
Are you interested in Wealthy Affiliate and my 1-on-1 support?
Let me know in the comments below! 🙂