Ever heard of cash back sites? If yes, Mr. Rebates is just one of the several shopping portals that offer cash back on whatever you buy online. So I guess you might be wondering if this CashBack site is legit or worth your time. Is Mr. Rebates a Scam or Not?
If you think about those questions, you're in the right place! In this Mr. Rebates review, I'm going to explore just about everything you need to know about the website do you can decide if it's for you or not. Sounds good? Let's dive in!
Mr. Rebates Review
---
Site: Mr. Rebates

Website: www.mrrebates.com
Type: Shopping Cash Back
Founded: In 2002 by Craig Cassata
Overall Rank: 70 Out of 100 (Take a Look at My #1 Recommendation, 98 Out of 100)
---
What is Mr. Rebates?
Mr. Rebates is an online cash back site that gives members the opportunity to earn cash back from shopping online. So instead of buying directly from your favorite stores, you can use shop with the site via their affiliate links. For the most part, the site was founded in 2002 by Craig Cassata, and it has been operating ever since.
How Does Mr. Rebates Work?
For starters, Mr. Rebates offers cash back to more than 2500 shops which you can choose after joining their site. The good thing is, these stores are popular stores that purchased that you shop including Amazon, Walmart, Target, etc.
What happens is that the Mr. Rebates links to these online stores using their affiliate links. So, when members click on these links and purchase a product, Mr. Rebates will earn a commission. At the end of the day, the commission will be shared with you in the form of cash back — courtesy of using their affiliate links.
The good thing about Mr. Rebates is that anyone can join regardless of your demographics. Moreover, signing up is a free and easy. You'll only need your name, address, and email for the sign-up process. New members are also given a $5 bonus on their first purchase.

How To Make Money with Mr. Rebates?
Getting paid for shopping via Mr. Rebates isn't the only way to earn money with Mr. Rebates. You can also earn extra cash by simply referring a friend. In other words, you can make money with their refer-a-friend program.
So, when you refer other people to join the website and use their services, you'll automatically receive 20% of whatever cash back they earn. Moreover, your referrals will receive a $5 sign up bonus for joining the site via your link. Mr. Rebates also allows you to send custom emails or share their links on Facebook or Twitter — so referring people should be a piece of cake.
That is actually called affiliate marketing when you are referring other people to buy other people's products or joining their system. Many people are making +$10,000/month online just by recommending other people's products on the Internet.
I know that +$10,000/month is not easy but when you go through this step-by-step training it will become much easier. I know several people who started that training without any prior knowledge and nowadays they are making a full-time income online. It's not a "get-rich-scheme" or something like that. It's a real training where you learn real skills.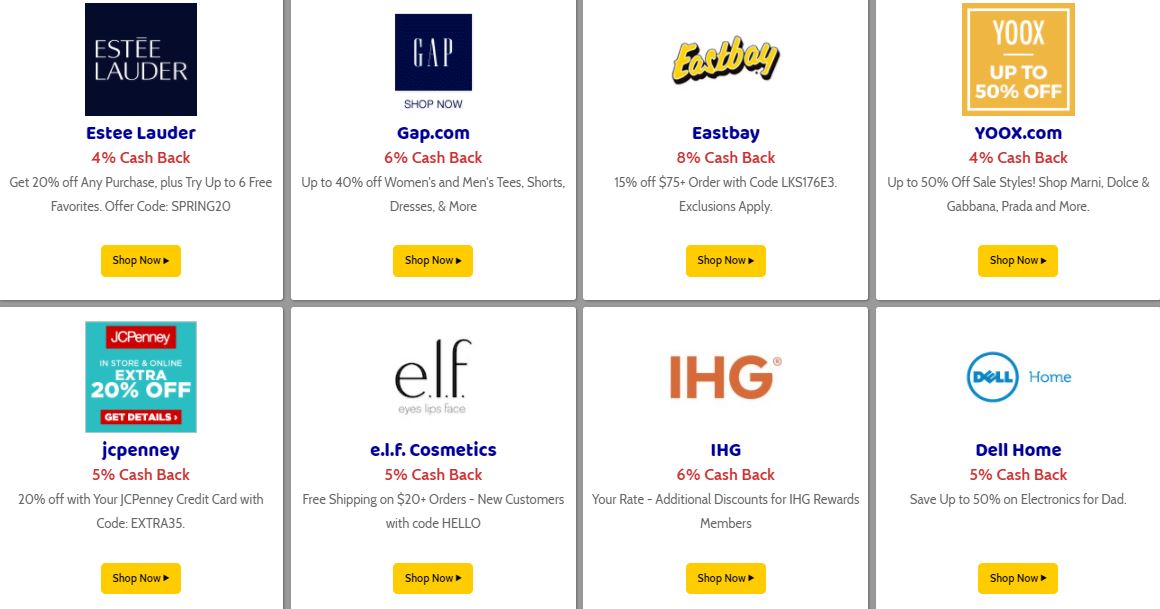 How Much Does Mr. Rebates Pay?
For starters, the money you're likely to earn from Mr. Rebates will only be processed at the start of the month. You can cash out once your account reaches a balance of $10 (this can be done at anytime you deem convenient). At this point, you can request a check or get paid via PayPal. You can also be paid with gift cards. The thing is, your payment is guaranteed as long as you do not return the item within 30 days.
Cash back sites, online surveys, mini jobs and similar services don't pay very much. Do you know the famous quote by Robert Kiyosaki, "The poor people are looking for discounts in the supermarket while the rich people are looking for discounts in the stock or real estate market."
The same principle applies to making money online. Poor people are looking for the best survey and cash back sites while rich people are looking for training how they could upgrade their money-making skills online.
It's okay to look for some cash backs in Mr. Rebates or some discounts in the supermarket but if your main focus is there (like many people have), then your financial future doesn't look very good.
Mr. Rebates Pros and Cons
Pros
Do You Want a
FREE
& Easy-to-Follow
7-Day Course
to
Make Money Online
for Beginners?
Easy-to-Follow

Beginner-Friendly

My Personal 1-on-1 Support for You
Get Started for FREE Below Before this offer goes away!
The site is legit and trustworthy
Connected with over 2500 stores
Members can earn up to 25% to 30% cash back on purchases
They have a good rating on Better Business Bureau
Great referral program
They have different payment methods.
Cons
Cash back tends to be available for only a few categories of most stores on the site
There are a few complaints about not getting cash back (there's a chance of not getting paid for every purchase you make).
They payout monthly
They don't have a mobile app
Conclusion – Is Mr. Rebates a Scam?
Mr. Rebates is not a scam. If you are buying the flight tickets to Asia for your family, it could be reasonable to quickly check in Mr. Rebates if you can get some cash back.
On the other hand, I don't recommend spending too much time on services like Mr. Rebates. Most of the time you can just earn a few bucks back so it's not worth the invested time.
If you are looking for better ways to make an income online, I recommend Wealthy Affiliate. They provide a step-by-step training that teaches how you can make a full-time income (and much more!) online.
It's completely free to start their training and you will get 20 interactive right away when you sign up. It takes around 10 seconds to get started because you just need to give a name for an account, password and an email account.
Have you used Mr. Rebates or similar cashback services?
Have you learned the skills to make a full-time income online?
Let me know in the comments below! 🙂