"Change your physique. Change your financial life. Live your dreams!" Doesn't it sound like a typical mantra for a multi-level marketing (MLM) system?
Is AdvoCare a Pyramid Scheme or a great business opportunity to really change your life? Have some of your friends invited you to their event or a party? Are you considering joining this program?
In this article, I am going to show you how their system works and whether it's really worth it or not. Spend the next 1-3 minutes with me when we evaluate this business opportunity.
AdvoCare Review
---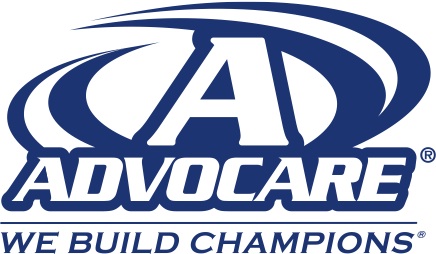 Name: AdvoCare
Founded: 1993
Cost to Get Started: $79
Type: Health and Wellness MLM Company
Short Review: In my opinion, AdvoCare is an archetype of a MLM-program. They are working in an extremely popular supplement industry and most of their distributors fail. Actually, more than 70% of their members earn nothing. In addition, it's promoted by some professional fitness athletes which are also a familiar concept from other similar systems.
Personally, I don't find this opportunity very interesting. But if you truly enjoy their products and you have a highly disciplined character, you have chances to succeed with their system. However, I think the success, in this case, doesn't depend on the greatness of the product but on your own character
If you are looking for more interesting opportunities, feel free to have a look at my #1 recommendation for making money online.
---
What is AdvoCare MLM Business Opportunity?
AdvoCare is an MLM company that specializes in distributing health and wellness products. This system, founded in 1993, basically markets health supplements for people as well as even programs designed to help people lose weight, achieve better energy levels, the good mental focus among other things.
In the other words, AdvoCare is in a typical network marketing field: Nutrition supplements. You have probably heard of similar programs like Herbalife, LifeVantage or many other. As far as I know, there are hundreds of MLM-programs in the nutrition industry and new companies pop up almost every day.
AdvoCare has become famous because it's sponsoring lots of famous athletes. You may have seen their logos and ads in sports events. Let's take a look at their products more in detail.
AdvoCare Products

This company has quite a number of products which cover weight loss, body cleansing, nutrition and more things. These are the main categories of products AdvoCare offers:
24-day challenge
The 24-day challenge is designed to help in getting the body cleansed. With this 24 day challenge, all the impurities of the body are removed within 10 days in a process that lasts for this period. After the 10 day process, there is another phase that runs through the 11th day to the 24th day. This phase is called the "max phase" and introduces the nutrients which the body needs into the body. This will help to boost energy levels, appetite control as well as core nutrition.
At the moment the price of a 24-day challenge on Amazon is $219,99. You can have a look at the customer reviews yourself. Some people were greatly satisfied with results but it seems that the product isn't very special itself. However, buying this kind of 24-day challenge can give you the motivation to change your lifestyle and eating habits.
Other Products:
Virtual Coach; a calendar which provides an outline of products which need to be taken at specific times of the day.
Active: This product line is designed to enable an increase in energy, hydration as well as mental focus.
Performance elite: This one is a line of supplements designed to help athletes.
Trim: Here, you have a product line designed to help in the loss of weight.
Well: This product line is designed to bring solutions to conditions like stress and enable mental capacity as well as mental focus.

There is quite a lot of competition, with the sales of these products. This is because products designed for weight loss and nutrition are quite really common and can be found just about anywhere. And this is to the extent that the potency of some of these products has even become questionable.
Additionally, there is a specified monthly sales requirement which you must hit to be able to keep being an active member of this system.
Do You Want a
FREE
& Easy-to-Follow
7-Day Course
to
Make Money Online
for Beginners?
Easy-to-Follow

Beginner-Friendly

My Personal 1-on-1 Support for You
Get Started for FREE Below Before this offer goes away!
How Much Does It Cost to Join AdvoCare?
At the beginning, AdvoCare costs 79 dollars and then a shipping fee of 7.45 dollars. After this first time, AdvoCare will cost you 50 dollars every other year apart from the shipping fee you will have to pay. After you have joined the system as a business builder, you can begin to buy the products at the discounted rate of 20% after which you do not need to do anything else. As you purchase more products and gain new people to enroll under you, the discounts you get will increase.
The fact is that most people who join MLM-systems pay much more for the products than they ever earn from the system. One option would be not to buy their products at all. But why would you promote products for other people if you wouldn't use them yourself?
AdvoCare Compensation Plan
The AdvoCare MLM Business Opportunity comes with a plan for compensation which is explained in the video below.
Note: The video is promotional because it's created by AdvoCare team member.
Generally, the system offers retail profits, wholesale commissions, incentives, AdvoCare overrides and leadership bonuses like any other MLM-program. In AdvoCare, there are six levels known as silver, gold, ruby, emerald, diamond, and platinum. The higher you go with these levels, the more bonus opportunities you can begin to take advantage of. With this compensation plan, you are simply offered an opportunity to earn money by selling the AdvoCare products to others and recruiting new people into the system.
AdvoCare Reviews and Complaints
Quite a number of people have complained about the possibility of AdvoCare bringing in sustainable income. Truth is, only a small number of people who belong to this system has been known to achieve significant success. This may especially be because you would have to keep scouting for people to recruit. And then you have to keep keeping your fingers crossed for these people to keep recruiting other people. Your success in this system depends basically on this.
Of course, you can make money by selling their products but this requires that you have a large audience.
Here, your fate will mostly depend on people who you do not know. This is because while you may know the people who are you direct recruits, you will most likely not know the people recruited by your recruits. Therefore, you will mostly have to just rely on the hope that these people will work hard so that you can earn your income. Regardless, others who fan the system have insisted that it can a lot of success if you work hard.
About the products, we can also say the same thing. Some customers have insisted that the products are ineffective and a waste of money. Others have testified to how great and effective the products are. We can, therefore, probably say that results vary from person to person with these products and even with the business when you are working as a distributor.
The largest part of your success will depend on your sales and efforts but in my opinion, AdvoCare is not one of the best MLM-opportunities.

Most people have also insisted that it does not work because of the monthly sales requirement which you have to meet. This means that you will be compelled to spend a lot of money buying products on a monthly basis in order to keep up with the demand. Now, what happens when you cannot meet this monthly demand?
Lawsuit Against AdvoCare – Is AdvoCare a Pyramid Scheme?
AdvoCare has been accused of being a pyramid scheme which uses the sales of products to cover up what it is. This is obviously due to the fact that members have to recruit other people who need to recruit other people to join. And growth in this business mostly depends on this system of recruiting which determines how much income you will be making. Some say that's why AdvoCare can be regarded as a product based pyramid scheme.
In 2015 more than 95 percent of their distributors paid more for the company that they received from it. More than 70 percent didn't make any money even though they joined the system. The most earnings go to the top 1-3%. Of course, this kind of numbers are pretty typical for MLM-programs but it seems that the statistics are even more "brutal" in AdvoCare than in the other ones.
One interesting detail that you would like to know is that AdvoCare is not Better Business Bureau accredited. Do you know why not?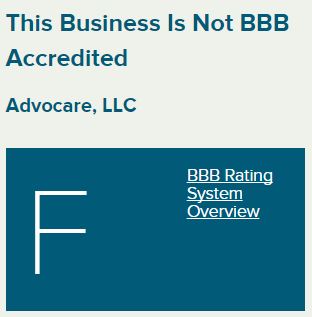 Conclusion – Is AdvoCare Worth It?
In my eyes, AdvoCare doesn't seem an exciting opportunity. There are tons of competitors in the nutrition industry and this one doesn't seem very unique. In addition, their products are so expensive that I personally prefer using cheaper ones.
However, I personally use fitness supplements and find this industry interesting. I may consider making money on this industry in the future. I know and I utilize a great strategy on how to earn money online in every industry. It goes like this:
1.Choose your interest (For example, nutrition supplements.)
2.Build a basic website. (It's possible in 30 seconds without any former experience.)
3.Drive traffic from Google and social media
4.Earn revenue. (Leave links to products. When people click your links and buy, you'll get paid.)
I use this exact step-by-step method to make a living online. You can use the same method as well. I have also many friends who use to earn a living online in niches like, craft beer, fitness, kettlebell training, supplements, language learning, mom stuff and much more. The best thing is that it works in any niche.
---
Are you interested in the nutrition business?
Would you like to earn money by selling other people's nutrition products online?
Let me know in the comments below! 🙂
PS.Did you have problems with AdvoCare website? For me, it doesn't usually work and why they have problems on their site?