Are you in the network marketing circle? If yes, you've probably heard about Ad Pack Pro. There's a good chance that some people are trying to push you to it and get you to join the company. Well, if you're considering joining the company, I recommend you read my full Ad Pack Pro review before taking the plunge.
I'm going to explore just about everything that has to do with the company so you can do your research and make the most informed decision. I will also answer a critical question that many people have asked all around the Internet, "Is Ad Pack Pro a Scam?"
You should know that this is going to be an unbiased review — I'm going to take a look at the company, their products as well as the compensation plan they offer users, then round it up with an honest conclusion.
Sounds good? Let's dive in!
Ad Pack Pro Review
---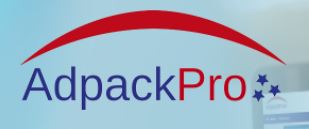 Website: Ad Pack Pro
Type: MLM
Founded: 2015/2016
Overall Ranking: 10 Out of 100
If you are interested in making money online, you may consider taking a look at My #1 Recommendation to Make Money Online. I have used it myself and their training taught me to earn quite a good money on the Internet.
---
What is Ad Pack Pro? – Advertising Platform Based in Switzerland But…
Ad Pack Pro is a revenue sharing advertising platform that provides members with their AdPack services so they can get their advertisement benefits and earn up to 120% of their AdPack purchase amount.
Now, this company happens to have some shady founding details as it claims to be launched in May 2015. However, the domain name registration tells a different story. Well, the domain name registration for Ad Pack Pro website took place in March 2016. Doesn't add up right?
Moreover, the website claims that the company is headquartered in Switzerland, but after a bit more research, I discovered that there are many other companies using the same address. Well, it's very likely that it's a virtual office space — meaning that the company doesn't have a physical base in Switzerland.
Once you visit the website, you'll find that the CEO of the company is known as Peter Muller, but you'll also find that Ad Pack Pro itself is owned by another company called OneVision Holding. Another thing is, I couldn't get my hands on any other information that relates to Peter Muller, and I figured that this could be because of the language barrier since it's a Swiss company.
What Does Ad Pack Pro Offer?
You should know is that this company doesn't have any product line — not even one. It's more like an affiliate program and affiliates must try to sell to potential buyers. If someone eventually buys an affiliate membership, they'll be able to purchase "ad packs" for €25. For the most part, an Ad Pack contains ad credits which can be used to display ads on the company's website.
The idea is similar to many other revenue sharing companies like Fort Ad Pays. Let me explain how everything works there. But first, I would like to ask you one quick question.
How to Make Money with Ad Pack Pro?
Ad Pack Pro has a compensation plan, and it has to do with the investments of affiliates. In other words, affiliates are supposed to invest into ad packs to earn an ROI. Speaking of investments, you'll have to pay €25 to earn an ROI payout of €30.
The thing is, affiliates will need to invest in more and more ad packs to make more money as a member of the company. However, the total amount of ad packs an affiliate can invest in is solely dependent on how much they're willing to pay in yearly membership fees.
Here's the deal:
You can choose not to pay the annual fees, but this will limit your investment. In essence, you'll only get to invest in ten ad packs. However, paying the annual fees will increase that amount or allow you to invest in more and more ad packs. Here's the breakdown of the annual affiliate fees:
Affiliate (free) — Invest in 10 ad packs
Basic (€39) — Invest in up to 50 ad packs
Pro (€69 EUR) – Invest in up to 100 ad packs
Premium (€99 EUR) – Invest in up to 250 ad packs
Exclusive (€199 EUR) – Invest in up to 500 ad packs
VIP (€699 EUR) – Invest in up to 2000 ad packs
Hero (€999 EUR) – Invest in up to 3000 ad packs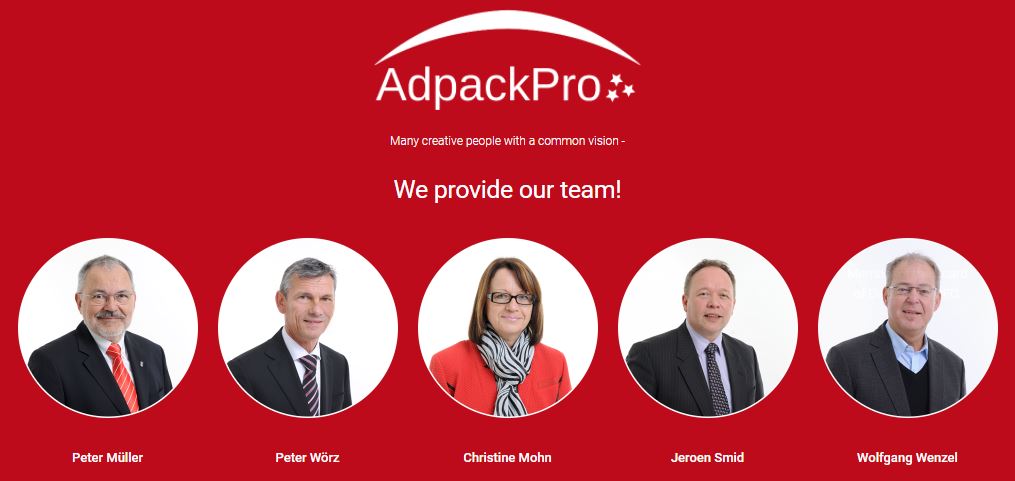 Will You Earn Money Right Away After Buying a Package?
Affiliates still have a job to do if they want to qualify for the daily ROI payout. What job? Well, they'll have to click on up to ten different ads that are supplied to them by the company. The ads actually belong to other affiliates, and you'll have to click them every 24 hours.
Do You Want a
FREE
& Easy-to-Follow
7-Day Course
to
Make Money Online
for Beginners?
Easy-to-Follow

Beginner-Friendly

My Personal 1-on-1 Support for You
Get Started for FREE Below Before this offer goes away!
Ad Pack Pro compensation plan also feature referral commissions. This means that affiliates can make money through referrals, but their earning potential is dependent on annual membership fees — pay the yearly fees and earn more referral commission.
So, if you choose not to pay the yearly fees, you'll earn 11% on level 1 personally enrolled affiliates. However, paying any of the listed annual fees will give you the chance to earn 11% on level 1 affiliates and 7% on level 2.
The bottom line? You can become an affiliate for Ad Pack Pack Pro for free, but that will limit your earning potential. So, if you're looking to make more money as an affiliate, you'll have to part with €39 to €999 per year — you get the point! The more you pay in annual affiliate fees, the more your chances of making more money.
In most affiliate programs you don't need to pay anything to become an affiliate. In some programs, you need to use the money for a product but in my experience, most of them were scams.
Conclusion – Is Ad Pack Pro a Scam?
Ad Pack Pro is not a good option. The new money comes in only when new members bring money by paying their membership fees.
What if people would stop paying the annual fees?
The system would immediately collapse. It's not a pyramid scheme but something similar. New members pay money for the old members. If new members don't join the system, everything collapses. The most important task for current members is to recruit new people into their system.
If you are tired of this kind of scams and looking for better ways to make money online, I have good news for you.
I found a program that taught me how to earn a great income online. I went through their training and put it powerfully into action. I haven't looked back. I have also quit my 9 to 5 job so I have now more time to build an online business.
I can offer you 20 interactive video lessons and some other bonuses for completely free. If you want more, then you need to pay for a premium membership but I think you will get a good picture of making money online already during those 20 lessons.
What do you think about Ad Pack Pro? Have you also seen similar scams online?
Have you already found better ways to earn money online?
I would love to hear from you in the comments. I promise to give you a personal reply.