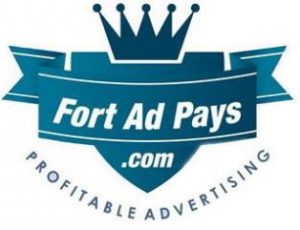 Name: Fort Ad Pays
Website: www.fortadpays.com
Price: $1 getting started
Owners: Pedro Fort
Overall Rank: 10 out of 100
What is Fort Ad Pays All About?
FAP (Fort Ad Pays) is an advertising platform for users, merchants and companies to advertise their products or services. Furthermore, Fort Ad Pays shares a high percentage of its earnings with his active customers that have bought revenue share packs, also called packs.
The company is founded in 2014 by the Spanish man Pedro Fort.
Today I am going to give you very thorough review about FAP and explain how their revenue sharing works.
If I am honest at first I didn't even understand how to make money in FAP.
But after registering to Fort Ad Pays, going through lots their materials, reading about 10 reviews about Fort Ad Pays I was able to decide if their service is worth investing or not.
What is Revenue Sharing?
Let's keep the things simple.
When FAP makes the profit, it shares the profits for the people who have invested in their products.
When FAP loses, the customers will lose.
So if you join FAP, you hope that they are going to make the profit because it will benefit you. Otherwise, your investments are in danger.
How Fort Ad Pays Makes Profit?
Money flows to Fort Ad Pays' pocket always when new investors join to their system. When someone buys ad packs they get money. 
But if no one joins their system the flow of money ends. Then comes the problems! This is the main problem with this kind of HYIP systems  (a type of Ponzi scheme).
What Do You Get in FAP?
There are two reasons how you could benefit from their service:
1.New visitors to your website. In Fort Ad Pays you are forced to buy ads in order to make the profit. They guarantee that someone will click your ads and come to your website.
They say, "You need to pay only if someone clicks the ad."
But as I describe later, those ads are not very effective and most of the visitors are most likely going to leave your website right after 10 seconds.
2.Gives the potential to earn income. In Fort Ad Pays you have the potential to get 120% return on your invested money.
If you put $1, you can get $1,20.
If you put $100, you can get $120.
If you put $1000, you can get $1200.
Note that I didn't say that you will get $1200. There is always a risk in Fort Ad Pays and for me, the risk is too high.
One thing you would like to know that some sources said that $1 pack gives you 25 visits to your website and you can get even 200% return for your money. As you can see in the picture below that's not the reality today.
Do You Want a
FREE
& Easy-to-Follow
7-Day Course
to
Make Money Online
for Beginners?
Easy-to-Follow

Beginner-Friendly

My Personal 1-on-1 Support for You
Get Started for FREE Below Before this offer goes away!
It means they are not giving so much value for your money as they gave one year ago. It can be the sign that the company is not doing so well anymore because the rewards are lower…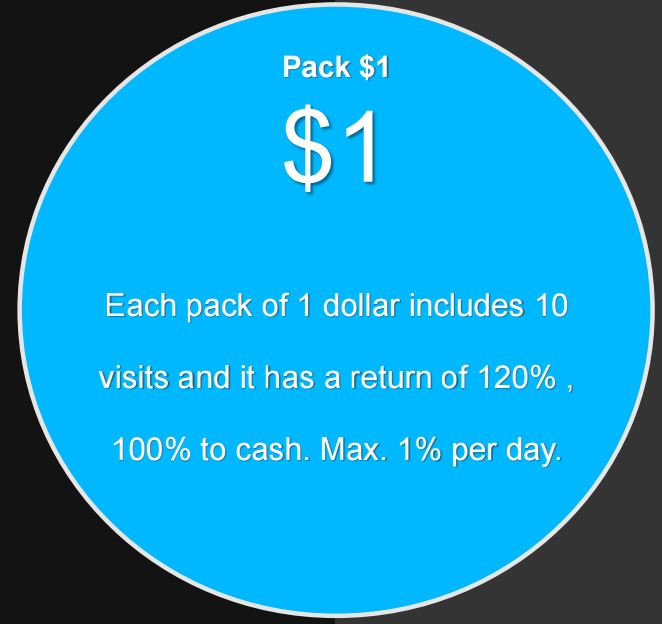 As the picture shows, you can get Max. 1% per day return. It means that you will get your investment back little by little. Day by day. It will take lots of time to earn back your initial deposit.
Referral System
One way to make money in Fort Ad Pays is by inviting new people to join in. When they register and buy ad packs you will earn income from your downlines.
Here is the image that shows how much commission you will earn from your referrals' purchases.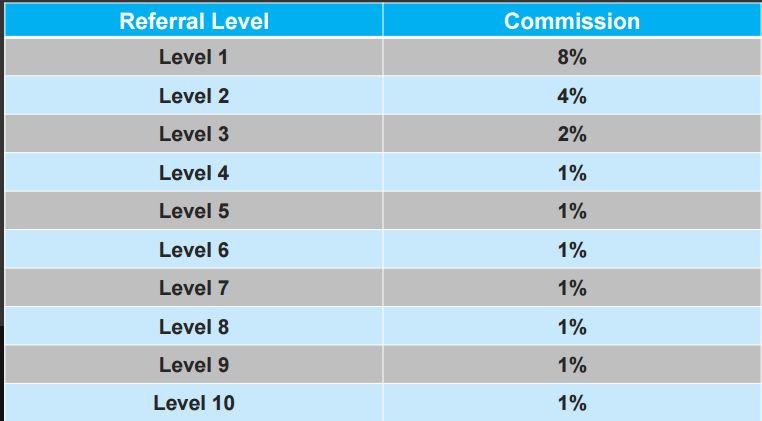 You can earn the commissions until the 10th downline as you see in the picture. Referral system can be very effective way to make money as in the MLM systems.
Let's say for example that the person you invited in Fort Ad Pays buys the ad packs for $1,000. It means $80 commission for you.
But like with the other scam programs we come to the question. Would you like to recommend the product that is not good and can be very risky? I don't.
Even though I know it could be lucrative to promote their system I don't want to do it because I only recommend 100% legit programs that provide real value for my readers.
Extra Requirement to Earn in FAP
In order to start earning revenue, you must create an account, complete the personal information and deposit some money (starting from $1).
Don't be confused with their Spanish material. The founder is Spanish so that's the reason to their original language. You can change the language on their website by clicking the UK-flag (see the image below).

Once you have made your deposit you can buy ad packs that give you ads and also the possibility to earn income through revenue sharing.
You also need to click 8 different ads and watch for 10 seconds each of them. And repeat this every day.
That doesn't take very much time but it requires that you need to remember to log into their website every day -> Find the ads -> Click, close, click next, close and so on.
Even though it doesn't take so much time once, it lowers your return for the invested time (your $/hour rate goes down).
There is also an option to buy liberation from clicking the 8 ads. That costs $2/1 day and $400/year.
But if you don't click the ads or buy the liberation, you will not be earning anything.
Are Ads Even Effective in Fort Ad Pays?
If you are paying for the ads you want your ads to be targeted.
You don't want to be selling old men's clothes for the young woman.
If possible, you want your ads to be as targeted as possible so the people who would be interested in buying your products.
In Fort Ad Pays, as far as I know, you don't have that kind of possibility. Your ads go to the random members who just click them to fill their daily requirement. They stay on the page for 10 seconds and then click the new ad. At least that's what I do when I want to earn income by clicking ads.
In the image below is the short explanation about the four kinds of ads that you can buy in Fort Ad Pays:

If you want to leverage your online business with ads I recommend you to start the real PPC-campaign in Bing or Google.
7-Day Make Money Online Email Course
Learn SIMPLE steps to make a LIFE-CHANGING INCOME online. I will help you hand-by-hand!
Fort Ad Pays: English Version Presentation 2015
Here is the video made by Fort Ad Pays to explain how their products work. It gives you the even more detailed picture how everything works in Fort Ad Pays.
Remember that it's made the company who wants so sell their own products to make the profit. So, it's biased wants to convince that their product is great.
In the video, they also explain "Career Plan". It's their own reward system which can give you prizes if you are able to make enough referrals and get shares.

Why Didn't I Buy Their Products (Yet)?
I was already about to deposit some money to Fort Ad Pays and try if it's really profitable or not.
But when I started to look for the ways to deposit money I realized it's not possible with Paypal or with the credit card. In the past, they have accepted Paypal but not anymore. Why is it so??
You can deposit money to Fort Ad Pays using four different providers:
Payza
2Pay4You
2clicpay
AdvCash
I don't have any experience using any of those four virtual wallets and I am not sure how reliable they are. Do you have any experience of using them?
I read some complaints about all of them on the Internet so I wasn't very interested in giving my passport numbers and all the information to them. That was still only a partial reason.
I don't like Fort Ad Pays' business model because it's some kind of Ponzi scheme. When new investors keep on coming everything goes great but if no one joins then the system collapses. It means there is a huge risk that after depositing some money I will never see it again.
I may try their service in the future if it hasn't collapsed yet but I guess that I will concentrate on the better ways to make money online.
Pros & Cons
Pros:
You get visitors to your website

Potential of earning money
Cons:
Your paid visitors are not targeted

Very risky

Can't connect with Paypal

No guarantees of profits (No control of your own business)

Not a stable business model
My Final Opinion of Fort Ad Pays
I admit that I was interested in Fort Ad Pays for a while as it looked like a legit program. They have +200,000 members and the active FB group which is always a good sign.
But after digging deeper down how making more money in Fort Ad Pays I wasn't so convinced at all.
I read that in the history there have been many similar providers that promise revenue share for the customers. But the problems arise when new investors don't come in. Then the company doesn't have anything to share and sometimes the owners have just mystically disappeared.
Who knows if the same happens with Fort Ad pays?
That's the reason I can't recommend it to you.
I don't want to take the responsibility of recommending the product that isn't based on a good ground.
If you are really interested in making money online I recommend starting the free training in Wealthy Affiliate. Their company is 11 years old and it's definitely very stable.
The education they provide will be useful for the years to come. In addition, I promise to give you my 1-on-1 mentoring for free on how to make money online if you join today.
Fort Ad Pays at a Glance…
Name: Fort Ad Pays
Website: www.fortadpays.com
Price: $1 getting started
Owners: Pedro Fort
Overall Rank: 50 out of 100
VERDICT: Not Recommended.
I hope this review gives you the comprehensive description what is Fort Ad Pays and it helps you to decide if it's good or not. I am not going to take the responsibility of the potential losses if you decide to try it! 😉
If you have any questions or comments I will be more than happy give you the response!
Do you have personal experience of Fort Ad Pays or any similar product like for example Traffic Monsoon?