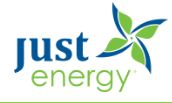 Name: Just Energy
Website: www.JustEnergy.com
Price: More than they promise
Overall Rank: 20 out of 100
=> Check Out My #1 Recommendation.
What Is Just Energy?
Just Energy Group Inc. is a national energy company that provides natural gas and electricity in Canadian and American markets and the United Kingdom.
Want to Get My 7-Day Email Course to Make Money Online?
Enter Your Email Below to Steal My PROVEN Formula to Create Your Own "Money-Making Machine" In a Week...
We respect your privacy. No Spam.
They promise to give you the lowest rates and cheap electricity so you could save money.
They have almost 2 million customers across North America which is convincing.
But don't be fooled by the big numbers. This company is dishonest, and I don't recommend to buy electricity from them.
As you can read from Wikipedia, there has been lots of controversy around Just Energy.
In this Just Energy Review, I will explain how they are working and why you shouldn't choose Just Energy. But first, a little bit background.
Don't Pay Too Much for Electricity
The idea behind Just Energy is high.
To provide the electricity at a competitive price. So you could use your money on something more important.
It's wise to tender out the electricity companies and see which one is the best. By doing that you may end up saving hundreds of dollars every year by using only a couple of hours.
The problem with Just Energy is that their actions are not honest (Scam alert!). They are not telling you the real prices that you need to pay.
If you buy electricity from Just Energy, you will end up paying much much more than you initially planned.
Just Energy Prices – (The Worst Part)
As you probably know, the price of the electricity fluctuates in the market. The price can be, for example, 4 cents/kWh, 6 cents/kWh, 8 cents/kWh or more.
In most of the cases, Just Energy has sold the contract with the fixed prices saying, "This gives you the certainty that the price can't go over than 8 cents/kWh."
Well, the half of the truth is that it can't neither get lower than $0,08/kWh!
They sign up 5 years contract so when the market price is $0,04/kWh, you are still paying $o,08/kWh for Just Energy.
But that's not all.
Many people have reported that the price in the bill has been much higher than it must have been.
Do You Want a
FREE
& Easy-to-Follow
7-Day Course
to
Make Money Online
for Beginners?
Easy-to-Follow

Beginner-Friendly

My Personal 1-on-1 Support for You
Get Started for FREE Below Before this offer goes away!
They had been promised $0,08/kWh but the real price was even $0,15/kWh.
I wouldn't like to be in any contact with that kind of company.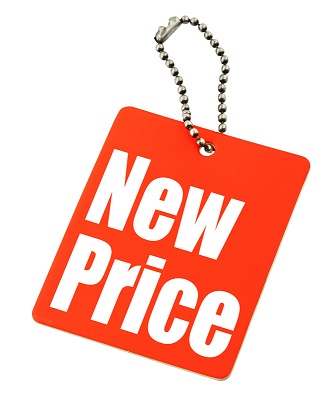 How Do Just Energy Salespeople work?
The actions by Just Energy salespeople is devastating. I will explain how they are working to sell electricity.
They go door-to-door asking people if they want so save in their electricity. They ask the potential customer to bring his/her power bill to the door so the salesman can take a look.
Then they start to convince the potential customer that by changing to Just Energy he/she could save lots of money.
If the client is not interested, they insist until the person is ready to sign up some papers.
Those papers are 5 years contract and after signing up, it's ultimately difficult to get rid of the company.
Never sign up the papers if you don't know what they are all about!

Just Energy Changed Its Name But Playing the Same Deceptive Games
The company has had different names throughout the years. Before it was "Just Energy Income Fund" and previously to that "Energy Savings Income Fund."
Despite their new name "Just Energy" they are continuing to scam people.
Here is the video that shows how Just Energy salespeople are scamming just ordinary people.
As you probably noticed, the video was from 2010 (or 2011), but the company still haven't changed better.
Let's take a look at more recent experiences.
Just Energy Complaints 2016
Here you can see some recent complaints about Just Energy from this year 2016.



Those complaints above are some examples of the hundreds (or thousands) of unsatisfied people of Just Energy. The sad thing is that once you have signed their 5-year contracts, it's very hard to get rid of the company.
Even though the company is almost 20 years old, they are still scamming people, and that's shocking.
Pros & Cons
Pros:
Cons:
False promises
Dishonest sales people
They don't tell you the real prices
They insist you sign up 5 years contract
Difficult to get rid of the company once you have joined
Research Before You Buy
Now it's easy to see that Just Energy is a scam.
But what if someone well-dressed salesman would have come to your door and politely tries to "help" you to save money?
Or what if someone would have called you and talk you in a nice way helping you with the power bill?
I believe and hope you are wise to avoid scammers.
It doesn't cost you anything if you just write "PRODUCT_NAME Review" in Google and see other people's experiences before you buy the product.
You may also want to see my 5 important tips how to avoid scams online.
I pray that you will never fall into scams and your money will be used for the important things that improve the quality of your life.
Make Bigger Money Online
Researching what is the best electricity company is wise. You can save even $100 with one hour work.
But once you have found the best company there is not any more money to be made. You can't earn big money.
If you are interested in making money online, my website is designed to teach you how.
Check out:
Just Energy at a Glance…
Name: Just Energy
Website: www.JustEnergy.com
Price: More than they promise
Overall Rank: 10 out of 100
VERDICT: Scam. Not Recommended.
I hope you find this Just Energy Review useful and you will not waste your money on this company.
If you have any questions or comments, don't hesitate to leave them below. I will be more than happy to respond you personally.
Do you have experiences with Just Energy or with the other similar companies?
Let me know in the comments below! 🙂