Most of the "make money online" -programs are not free. You need to invest a little bit in order to buy a program. Then many people ask, "Can I make money online without spending any money."
The short answer to this question is, yes definitely. I made thousands of euros online in a short period of time without investing a single penny. And I know other people who have made it too.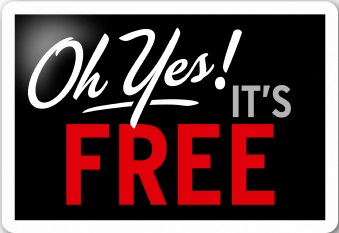 But nowadays I have realized that it's not always wise to try to make money online "for free". Sometimes with a little investment, you can speed up the process a lot. Let's say that you put $100 and get back $1,000. Isn't that a good investment?
Today I am going to give you a few ways you could make money online without spending any money but I will also explain why it's probably not the wisest and the fastest way.
One multimillionaire said, "In order to make money, you need to spend money."
Let's start with the classical and the easiest way of making some money online for free.
1.Survey and "Get-Paid-To" Sites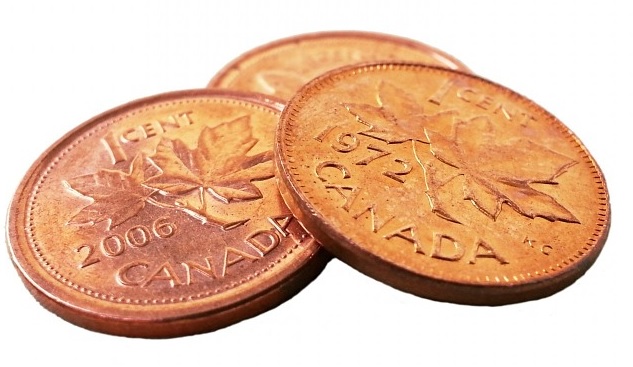 This is probably the easiest way to make some dollars online without any investments. Anybody can do this and earn easily some money.
The idea of these sites is that you answer surveys and do little tasks and then the company pays you a little reward. Those little tasks are for example:
Play games
Download a mobile app
Watch short ads
Answer surveys
And so on.
We have reviewed tens of different "Get-Paid-To" -sites on YourOnlineRevenue.com but we have come to a conclusion we don't fully recommend any of them because the earning potential is so much lower than in a real online business. But if you really want to try "Get-Paid-To" -Sites, then take look to PrizeRebel. It is the best that we have found.
2.Online Poker
One very common way to make a living online is by playing online poker. I have a few friends that have played professionally and earned a full-time income with poker. Many years ago, I made also very good money online poker this but then I stopped playing. Why?
Because I didn't like the idea that somebody is losing money when I'm winning. I didn't like the values of the poker world: Money, money, money. It can be hard for you to understand but I am a Christian and I want to help people rather than taking their money.
If you think about typical casinos, what comes to your mind? Drinking, gambling and other sinful things. I didn't like that idea so I stopped playing even though I was making a good income. I threw all my poker books into a trash can and decided that I will focus my energy on helping other people rather than taking their money on the poker table.
Afterward, I realized it was a very good choice. I really want to maintain a clean conscience before God. If I would play poker professionally, I wouldn't have a clean conscience.
3.Create a Free Website and Advertise for Free
You can create a website in 30 seconds without former experience with WordPress. You don't need any programming skills. You can just choose what kind of site you want, then make click a few times and your site is ready. Did you know that more than 25% of all websites on the Internet are made by WordPress?
Just write a name of your website below and get started!
When you have a website you can make money by several ways. Here are some examples:
Google AdSense
Selling your own products
If you want to have your own products, then you probably need to spend some money. If you are doing affiliate marketing, you don't need to care about shipping, difficult customers etc. Simply said, you are just promoting other people's products and earning commissions.
This can be a surprisingly profitable way and some successful affiliate marketers are making even millions of dollars every year!
However, if you start your website with $0, then your website's name will look like xxxxxx.Siterubix.com or xxxxxxx.Wordpress.com. In my opinion, that's not very professional. What if my website would be YourOnlineRevenue.wordpress.com? It wouldn't look very convincing, huh?
That's why I would recommend investing some money on buying your own domain and getting a domain hosting. Then your website will look like xxxxxxxxx.com. Like my website is for example YourOnlineRevenue.com. But of course, you can start with a free site like MyWebsite.Siterubix.com and later on change it to your own domain: "MyWebsite.com"
Do You Want a
FREE
& Easy-to-Follow
7-Day Course
to
Make Money Online
for Beginners?
Easy-to-Follow

Beginner-Friendly

My Personal 1-on-1 Support for You
Get Started for FREE Below Before this offer goes away!
4.Freelancer Jobs
You can do lots of things online as a freelancer. You can be for example:
Writer
Website designer
Advertiser
SEO-Expert
Much more.
You can actually do a living with these freelancing jobs. Especially if you are living in a cheap country and earning dollars online. Probably one the most famous places to find freelancing jobs online is Fiverr.
I have hired people from Fiverr and so far the price/quality -ratio has been very good. What are your special skills? Maybe you could also sell your skills on Fiverr? If you don't have any special skills yet to make money online, there is a step-by-step training for you.
5.Advertise in Social Media
If you have lots of followers on social media you can make lots of money by promoting some products. Sometimes companies pay if you have a certain amount of followers just for mentioning the product in your posts. But then you would really need a big audience because otherwise, they will not pay you much.
Then you can also join groups on Facebook and other social medias and promote products. The danger of lots of promotion is that people may easily see you as a "spammer" who just wants to sell his products. So, please, avoid spamming!
With MassPlanner tool you can easily get thousands of followers in a few days in different social medias. You can get started with MassPlanner for free and the price for a premium version is also very affordable. Even many full-time Internet marketers use MassPlanner so it's definitely worth trying.
My #1 Recommendation (It's Free!)
I have made money online with several ways but there is something that I mostly recommend. But first I want to mention that this is not a "get-rich-quick" -scheme or something like that.
It's a real training where you will learn real skills how to build your own online business. Most people who start the training don't have any background or former experience. Some of them try it for a while and maybe earn some money. Some become a full-time online entrepreneur.
I have written a full review about Wealthy Affiliate so you can know more what is it all about. They teach you many different and honest techniques how to make money online. One process goes like this:
1.Choose your passion (for example pianos)
2.Build a website (for example about playing piano)
3.Get traffic (from Google and social medias)
4.Earn income from visitors.
If you become a member of Wealthy Affiliate, I will also promise my 1-on-1 -mentoring. You can ask me anything you want and I will share my best trick and tips. Start training today and get 10 interactive video lessons for free!
Conclusion- "Can I Make Money Online Without Spending Any Money?"
Yes, you can but it's not always wise. I pointed out before a few ways how you can quickly speed up your process by making little investments. If you use $50 for a dinner for two people in a restaurant, why wouldn't you invest $19 euros to an online business that can make you a living in the future?
What are your favorite ways to make money online? Have you invested money in your online business?