Have you been looking for a BeFrugal cash back review? Look no further.
In this post, you'll find out everything you need to know about BeFrugal. In addition, I'll offer you a $10 bonus when you sign up through my link. I'll tell you more about it later.
I always thought that cash back or coupon sites like BeFrugal are not worth it until I had a conversation with my ex-colleague. He had just visited in London with his family during their holiday. He had just received a 60€ ($70) cash back explained he didn't buy anything extra. He just bought the services through a cashback site.
Anyway, let's have a look at BeFrugal to see if it's really worth it.
BeFrugal Cashback Review
---
Name: BeFrugal
Website: www.BeFrugal.com
Founded: In 2009 by Jon Lal
Cost: Free to Join
Type: Cash Back, Coupon and Discount Site
Short Review: BeFrugal is one of the leading cash back sites in the world and many members are being paid every day. Their company is reliable with A+ rating given by BBB (Better Business Bureau). You can save some money when you are doing online shopping by using their website.
However, BeFrugal won't make you a living as you know. If you are looking for ways that could make you living online I recommend taking a closer look at this website. It has helped thousands of people all around the world to earn a living on the Internet. At the moment they have more than 850,000 members in the community.
---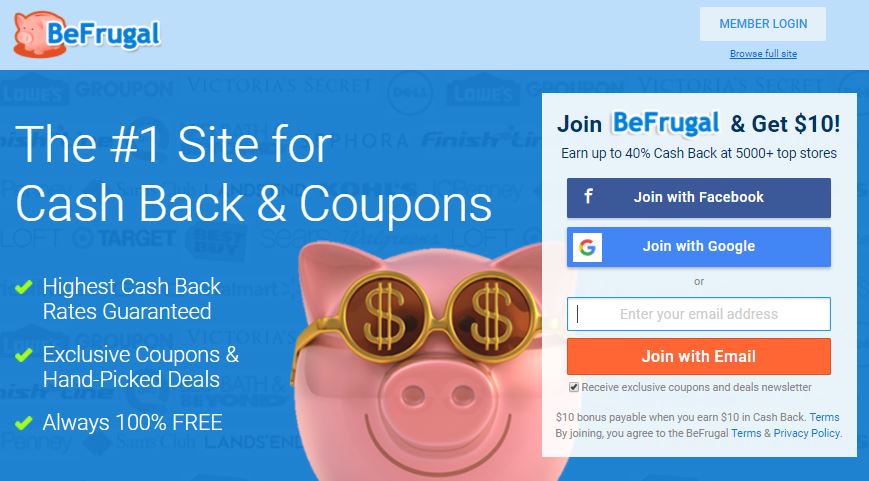 What Is BeFrugal?
BeFrugal was founded in 2009 by Jon Lal as a coupon site for restaurants and grocery stores. During 8 years their business has grown extremely well and nowadays it's also a cash back site. It means that you can earn money back and get discounts for your shopping.
You can get discounts and earn cash backs in more than 5,000 different stores including big ones like:
Amazon
eBay
Walmart
Sears
Staples
And so on.
You can get up to 40% cash back when buying on BeFrugal. But as you may imagine, for most stores the cash back will be much lower. Still, it can be a significant amount of money if you are buying lots of products online or booking trips, for example.
Another famous and reliable cash back site is GivingAssistant that has been providing cash backs for more than 10 years.
I need to admit that the company's name "Be Frugal" is very appealing to me. I am probably one of the most frugal persons I know. I have almost ever spent more than $1,000/month during my life. I always rode 10-15 years old bike in Finland and chose the cheapest products on the supermarket. Even though I'm not extremely frugal anymore, I don't still like mindless spending.
But how is BeFrugal able to give you money back? How does the whole system work? Let's have a look.
How Does BeFrugal Work? – 3 Simple Steps

As explained in the picture, earning cash back through BeFrugal is as easy as 1-2-3.
1) Browse BeFrugal and choose from over 5,000 retailers.
You sign up to their website and have a look at the store where you're going to buy. Let's say that you were planning to buy, for example, clothes or home furniture on Amazon. Then you just search Amazon on BeFrugal website and click the link.
It takes you to the Amazon website and to step 2.
2) Complete Your Purchase
Once you have chosen what you buy, just through their links and buy it normally on Amazon (or on any other online store). There's nothing complicated.
Do You Want a
FREE
& Easy-to-Follow
7-Day Course
to
Make Money Online
for Beginners?
Easy-to-Follow

Beginner-Friendly

My Personal 1-on-1 Support for You
Get Started for FREE Below Before this offer goes away!
3) Cash Back Money Will Be Added on Your Account
After you've made your purchase BeFrugal will pay you some money back. It will be automatically added to your account and you can cash out via PayPal, check or Amazon gift cards.
If there's something you don't understand in this process, please, ask in the comments below. But I think you understand. 🙂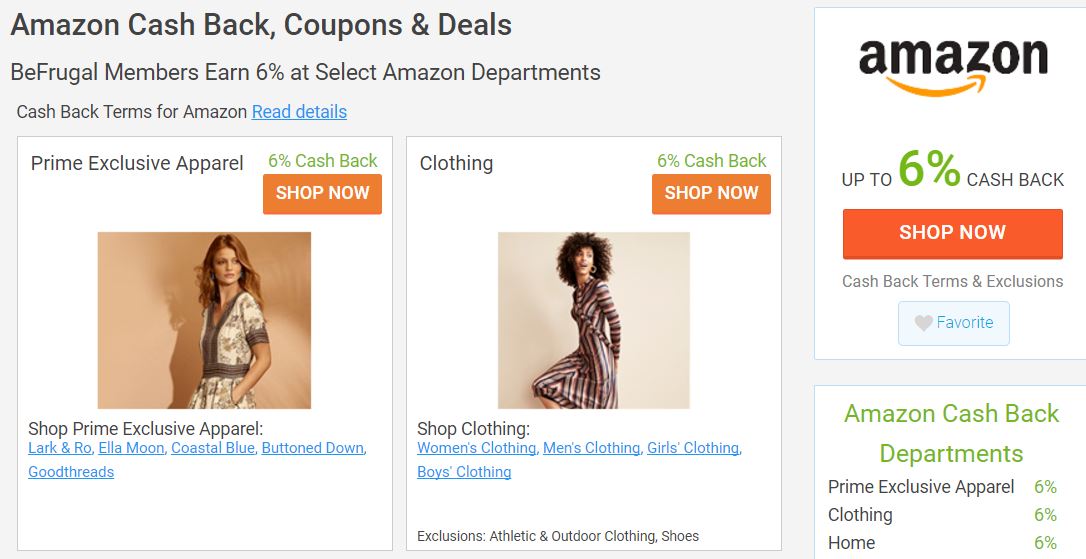 If you don't have experience of cash back sites you may be asking, "How can BeFrugal pay you money for shopping?" The answer is simple.
BeFrugal's partners pay them money when you buy through their links and then they give you a share of it. Let's have an example (don't care about the exact numbers here.)
You buy on Amazon through BeFrugal.
Amazon pays BeFrugal $100 bringing them a client and they made a profit.
BeFrugal pays you $60 and earns $40 themselves.
In this system, everybody wins. You get money back for shopping. Amazon gets more clients. And BeFrugal earns money by connecting retailers and clients. Isn't it a great system? I think so.
How Much Can You Earn on BeFrugal?
While evaluating different "earn money online" programs I always ask myself how much can I earn. Is it worth the time?
I have experience of more than 300 companies that pay you money online. However, most of them aren't worth it because they only pay you pennies. Of course, some of the programs like Wealthy Affiliate can pay you extremely well. But still, it's important to evaluate before you spend tons of your time. Let's have a look in which category BeFrugal falls: Good or Bad.
Here are some examples of their cash back programs:
Amazon: Usually 6% cash back.
eBay: 

Up To 70% Off Daily Deals. (In this case, I think the standard price is quite high. That's why they are able to give a 70% discount.)

Staples: Several discount and coupon deals + 3% cash back.
AirportRentalCars: 6%
Air France USA: 1,2% (Usually flight companies don't offer very high cash back.)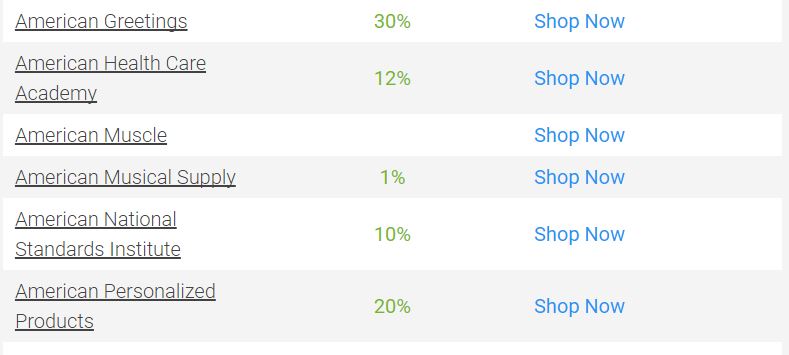 All in all, I would say that you can get quite good money back if you are making large purchases or you are making large purchases. If you spend only $20 online every 3 months, then this site isn't worth it.
But if you buy a $1,000 trip, buy furniture, rent cars or buy lots of stuff online, BeFrugal can be definitely worth it. That's why need to evaluate yourself whether you can have a good benefit of this site.
Let's say that you book a trip for $1,000 and get on average 5% cash back. That means immediately $50. Your "hourly salary" for using BeFrugal can be quite good. BeFrugal has a minimum cash out limit of $25. It means that you need to earn at least $25 on their website before you can get the money to your account.
There's also one other way to earn money on BeFrugal.
BeFrugal Referral Program – $15 for You and $10 for Your Friend

You can earn money for every friend you refer to BeFrugal. That's why I can also offer you a $10 bonus. You earn $10 through my link and I earn $15. Both of us win.
When you sign up, you can start using this yourself and refer your friends. For referring 10 friends you can already earn $150.
However, I need to mention what are the conditions of this referral system because I think it's very important to know them. In order to get a $10 bonus, your friends need to cash out $25 during the first 90 days. It means that they need to do some shopping on BeFrugal so that you and your friend get the bonus.
Now, let's have a look what other people have said about BeFrugal. It's important to know for you and me whether people are enjoying the website or not.
BeFrugal Reviews & Complaints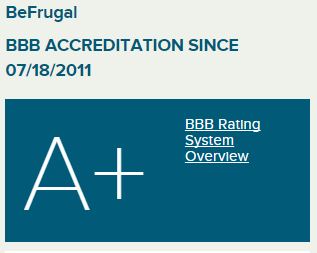 BeFrugal has received tons of positive reviews all around the Internet and it's BBB (Better Business Bureau) accredited with A+ (the best) rating.
Here are some statistics what I found about BeFrugal Reviews:
4,4 stars out of 5 based on 44 reviews on Better Business Bureau
4,2 stars out of 5 based on 157 reviews on SiteJabber.
Several positive reviews on other make money online websites.
All in all, it looks like people are really enjoying BeFrugal. It's an honest company that pays their clients on time.
I searched for BeFrugal complaints as well. Some people complained they didn't get a cash back even though they made a purchase while buying through BeFrugal. This kind of complaint is very common on cash back sites and can happen for many reasons.
However, BeFrugal had answered to all of these complaints and promised to fix the situation. They promise to give the cash back after you've solved the issue with their support. In addition, they'll give you an extra $5 for the inconvenience. That's why I think it's pretty safe to use their service.
What if we compare these three competitors? Which one is the best?
I took a look at the percentages on cash backs, their partners, usability, reviews and some other facts. Based on my research I would say that it depends on what kind of shopping you are doing.
Some of them give a better cash back percentage to Amazon while the other one provides a better bonus for Walmart. All of them give you some kind of a sign-up bonus also.
In addition, you can mostly find positive reviews of this website because they are all reliable and pay you on time.
So, which one is the best? My advice is that just pick one of them and use it for all your purchases. You make a good choice by choosing any of them.
Conclusion – Is BeFrugal Worth It?
While talking about this kind of websites I always remember the quote from a famous financial expert Robert Kiyosaki, "Poor people look for discounts in the supermarket. Rich people look for discounts in the stock or real estate market."
7-Day Make Money Online Email Course
Learn SIMPLE steps to make a LIFE-CHANGING INCOME online. I will help you hand-by-hand!
The fact is that BeFrugal won't make you a living. On the other hand, you can certainly save some money while buying through their website. Is it worth the hassle?
If you're already a millionaire or earning $100 per hour then I wouldn't use BeFrugal. But if you shop online regularly or buy trips, why wouldn't you take some money back for your purchases? Of course, there are also other occasions when you can benefit from their services but I just shared trips as an example.
If you are looking for better ways to earn money online, I recommend taking a look at my #1 recommendation. That's completely free to join as well. You'll start building a consistent income online which will add up like a snowball. Some of my friends are making +$10,000/month through that website. I have to work hard still to reach that amounts but I'm on my way there.
---
What do you think about BeFrugal and other cash back sites?
Do you use them regularly? Which one is your favorite?
Let me know in the comments below! 🙂