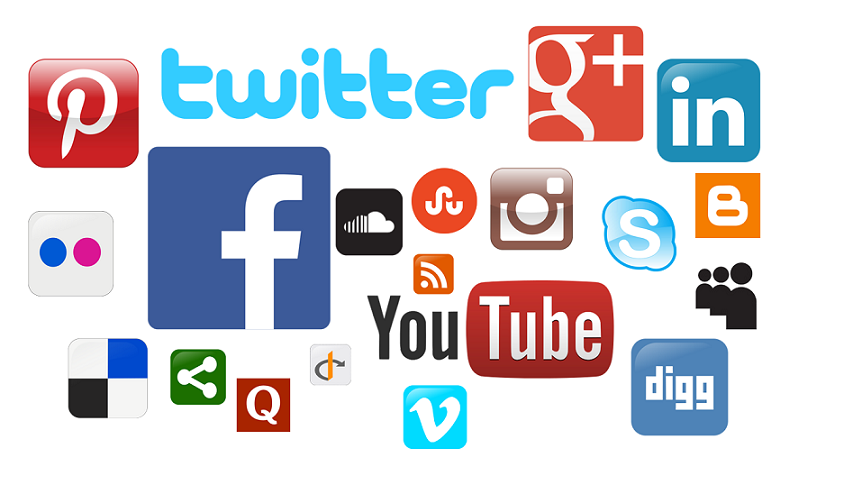 Today I'm going to give 5 benefits of social media marketing for bloggers. Read these carefully if you are a blogger and especially if you want to earn income from your blog.
Social media is an awesome tool for all bloggers and online marketers. You can engage with people, find new customers, market your brand and the sky is the limit.
5 Benefits of Social Media Marketing for Bloggers
1.More Traffic. You can share the links to your blog posts and articles. People in social media click those links which will mean more traffic to your blog.
You can use several ways to encourage people in social media to come to your website. For example use images, use questions and encourage action.
When people see that your content is valuable they will start to share your website in their social circle's which allows you to get even more and more traffic.
2.More Customers. More traffic to your website will lead to more customers which will very probably lead to more revenue. Let's say, for example, that the traffic of your blog is 5,000 visitors/month and 1% of them end up buying something. That makes 50 customers per month.
Then after social media marketing the traffic in your blog increases to 10,000/month and still 1% of them end up buying your product. Now you have already 100 customers every month.
3.Increased Brand Awareness. You can build your own brand in social media. Put your blog's logo everywhere on the social networks. Leave tracks of your blog. And don't worry that people will not get bored with your logo.
Think about Coca-Cola, for example. Everyone knows the brand. Why are they still marketing their brand everywhere? Because if they wouldn't market it people would forget it over the time in the long run. But now when they put their ads everywhere and people can see their logo it's easy to remember.
You can use the same strategy in your own social media marketing. Leave the tracks.
4.More Authority. More traffic, more customers and increased brand awareness. All of this will together lead to more authority. You will become better known in your niche and probably you can become a famous blogger.
It's always beneficial to have more authority in the online world. People will trust you more, they will engage with you more and they will buy from you.
Become the authority. Continue building your blog and marketing it in the social media.
5.More Revenue. This is one of the most interesting parts. All 4 benefits that I mentioned before will eventually lead to more revenue. Social media marketing will allow you to earn more from your blog.
Sometimes you can even use some money for to market your blog in social media in order to get profit. Invest $10 in social media marketing and get $20 profit. But be careful when investing in social media marketing. You can end up losing money if you don't know what you are doing.
Conclusion
Social media marketing can be ultimately the powerful tool for bloggers. I would say that it's the must. Here is the little recap of the benefits so you can remember them better.
1.More Traffic
2.More Customers
3.Increase Brand Awareness
4.More Authority
5.More Revenue
I still want to highlight that social media marketing will be a powerful tool only if you use it in a right way. Scrolling Facebook's news feed and watching useless Youtube videos for many hours IS NOT SOCIAL MEDIA MARKETING. It's only the waste of time.
You can end up spending hundreds of hours on social media if you don't know the right way to use it.
Do You Want a
FREE
& Easy-to-Follow
7-Day Course
to
Make Money Online
for Beginners?
Easy-to-Follow

Beginner-Friendly

My Personal 1-on-1 Support for You
Get Started for FREE Below Before this offer goes away!
You need to learn how to do social media marketing effectively. My favorite place to learn social media marketing for bloggers is Wealthy Affiliate.
Here are two powerful lessons of social media marketing. I'm sure that you will like them!
TOP 12 Steps to Social Media Success
What 3 Social Media You Want and Why
I hope that you find this article useful. Please share it on your social networks. 😉
If you have any questions or comments I'm more than happy to help you out and discuss with you.