Updated Snapwire Review 2019
I have just published an updated Snapwire review on my YouTube channel. I reveal and explain how much money you can earn on Snapwire.
Watch the video until the end because I also reveal you the BEST 4-step formula to make money online as a photographer. Learn the 4-step formula in my Ultimate Make Money Online Guide here.
I will also providing you my 1-on-1 support to make sure you succeed. I have helped +3,000 individuals to start making money online and I will be happy to help you as well.
---
On YourOnlineRevenue.com we are always looking for new apps and opportunities to earn money online. One of our readers said recently that he had noticed a mobile app called Snapwire where you could earn good money by taking pictures.
I decided to download the app, take a closer look at it and analyze how much you could really earn by using the app. I have also read experiences from tens of other people who have used the app and tried to make money with it. Some of them are photographers on a professional level.
My goal is to answer all your questions in Snapwire review regarding their app and earning potential. If you have any questions or comments, you can always feel free to give them below this article and I will answer all of you personally.
(In this review I am using screenshots from their desktop version because some users said it's easier to use than an app. I find it also more comfortable using the laptop than a smartphone in the long run.)
Snapwire Review
---
Name: Snapwire
Type: Make Money Online by Selling Photos. (Mobile App + Desktop)
Short Review: Snapwire is a cool mobile app with a high-quality design and functionality. They have many big clients who are buying pictures from their service.
Making money as a photographer with this app requires most likely lots of and a high-quality equipment. You must have professional-quality picture in order to make sales. The payout is quite good because usually clients pay $50 for the winner of the image contest. However, you need to submit tons of pictures before making many sales.
If you are a professional photographer and don't mind spending lots of time on their app and website, you can give it a try. For those who are looking for better opportunities (even without photography skills) I recommend taking a look at My #1 Recommendation for making money online.
---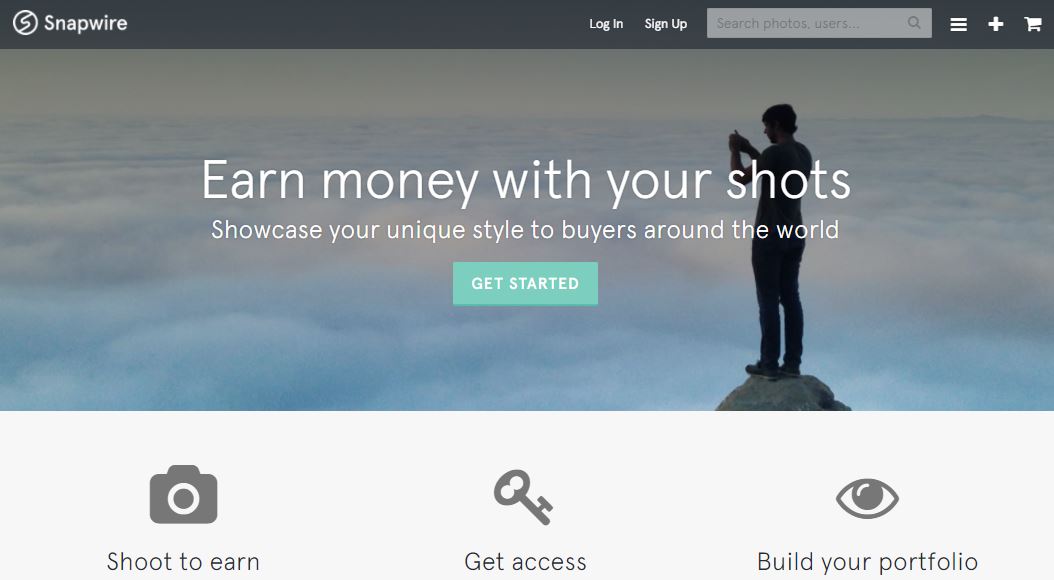 What Is Snapwire?
Snapwire is a mobile app and a platform that connects clients who need pictures with photographers. It has already been around for a few years and grown to become one of the biggest apps that pay money for selling your pictures. It has more than 100,000 downloads on Google Play and 1,433 user reviews with an average rating of 3,9 stars out of 5.
Based on the information on their homepage it's used by the following brands/companies:

All in all, we can confidently say that Snapwire is a big player in the market.
However, the other question is whether it's a profitable app for earning money as a photographer. Let me show how the process works.
How Does Snapwire Work?
There are basically two ways to earn money through Snapwire.
Attend contests by clients and earn money by winning the contest (also known as challenge).
Build your portfolio and make direct sales to customers.
The most common way to earn money on Snapwire is through contests. The process goes like this:
A customer places a request and tells photographers what kind of picture he is looking for. He also sets a deadline when the contest will end.
Photographers start submitting pictures.
The customer nominates some pictures and gives points for photographers. Nominated pictures are "the right kind of pictures" that the client is looking for. By using the nomination he can give better indications and directions for new people who join the contest.
When the deadline expires the client chooses the best ones and pays for photographers.
Now let's have a look what kind of challenges they have.
Do You Want a
FREE
& Easy-to-Follow
7-Day Course
to
Make Money Online
for Beginners?
Easy-to-Follow

Beginner-Friendly

My Personal 1-on-1 Support for You
Get Started for FREE Below Before this offer goes away!
Snapwire Challenges
In a challenge, the client gives a description of what kind of pictures he is looking for. Here's an example from the contest called "Street Food":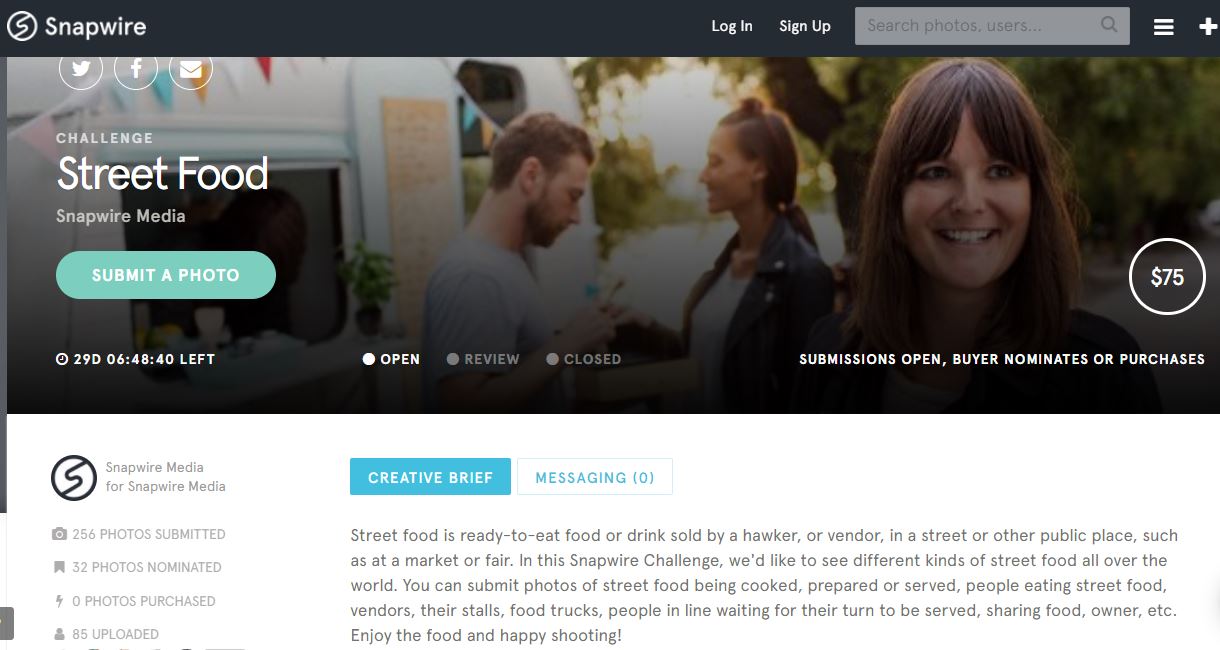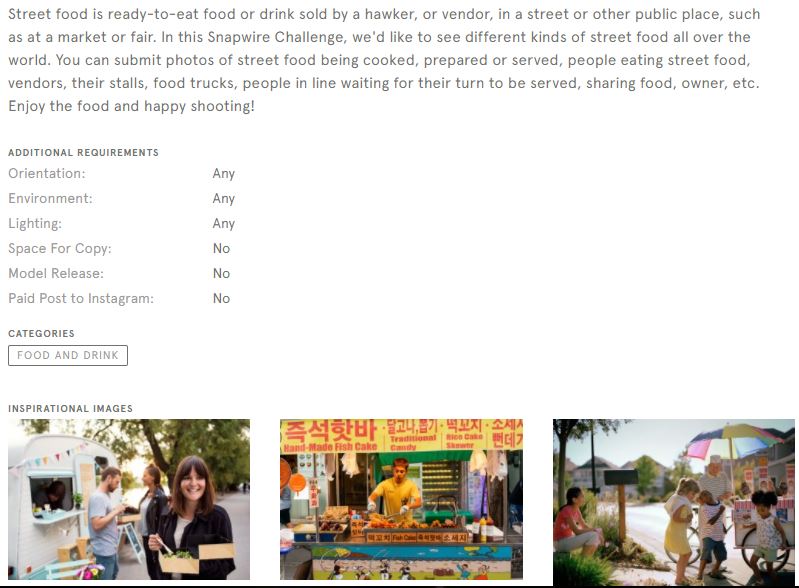 As you can see above, the client gives written instructions and also provides a few inspirational images. They also give the prize for the winner. In this case it's $75. The reward for the winner depends between different contests but in my experience it seems to be around $50 on average.
Then photographers start submitting their pictures. At the moment there are 256 photos submitted for Street Food challenge by 92 participants. 32 of those pictures are nominated and they fit the exact critetria the client is looking for. The client follows the image flow and gives points for pictures. You can see what kind of pictures are leading the contest and your task is naturally to outrank them.
As you can see, the pictures aren't complicated in this contest and you could participate this challenge quite easily. But do notice that all pictures have a high quality. (The original images are sharper than in this screenshot.) You would have hard time to win the contest if you are only using your smartphone camera.
Many contests are also very specific. So, you need to go to a certain place or travel in order to participate the contest. This requires time and effort to move around and take your equipment with you.
How Much Can You Really Earn with Snapwire?
The contest prizes are nice: $25, $50, $75 or even $125 if your picture is selected. However, you won't get the whole prize for yourself because Snapwire takes a little fee. The following picture from their website explains the fees.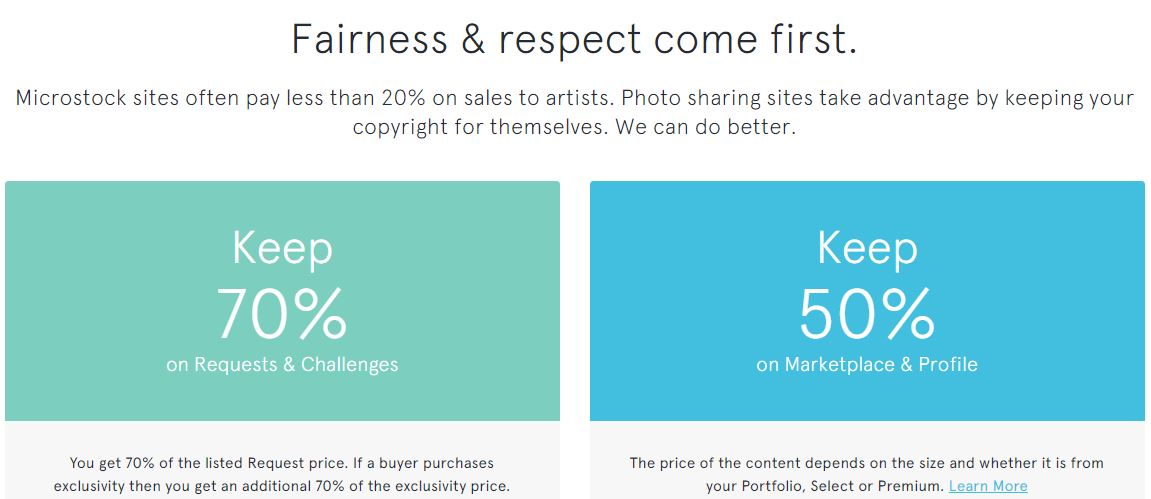 In contests, you'll get 70% of the price and if you are selling directly from your portfolio, you can keep 50%. So, if you win a $100 contest, you'll receive $70. In my opinion, these fees are quite big if we compare to other marketplaces. What do you think?
One experienced user mentioned that when your ranking goes up (by getting more sales and points from clients) you may have an opportunity to receive direct requests from clients. This will probably be more interesting than attending contests where your chances of winning are small.
The earning potential of Snapwire isn't huge. Imagine that hundreds of photographers participate the contest and you are supposed to have the best picture. It's not that easy, huh?
One photographer called Jennifer McCallum had submitted 1,079 images and her earnings were $665. It means that she earned ~$1,62 per image. She needs to travel to the right place, arrange the appropriate setting, have the right light and choose the best one. Then she submits the picture to her computer. After that she can but it to Snapwire.
Let's estimate that the process has taken at least 15 minutes per image. Then she would have spent around 270 hours for the whole process which makes her hourly earnings ~$2,5. That's way below the minimum wage. Of course, this is just an estimation but it gives us a good picture how challenging it can be to make money using this app.
We also need to take into account that Jennifer has years of experience of photographing and her pictures are have a very high-quality. You can judge yourself: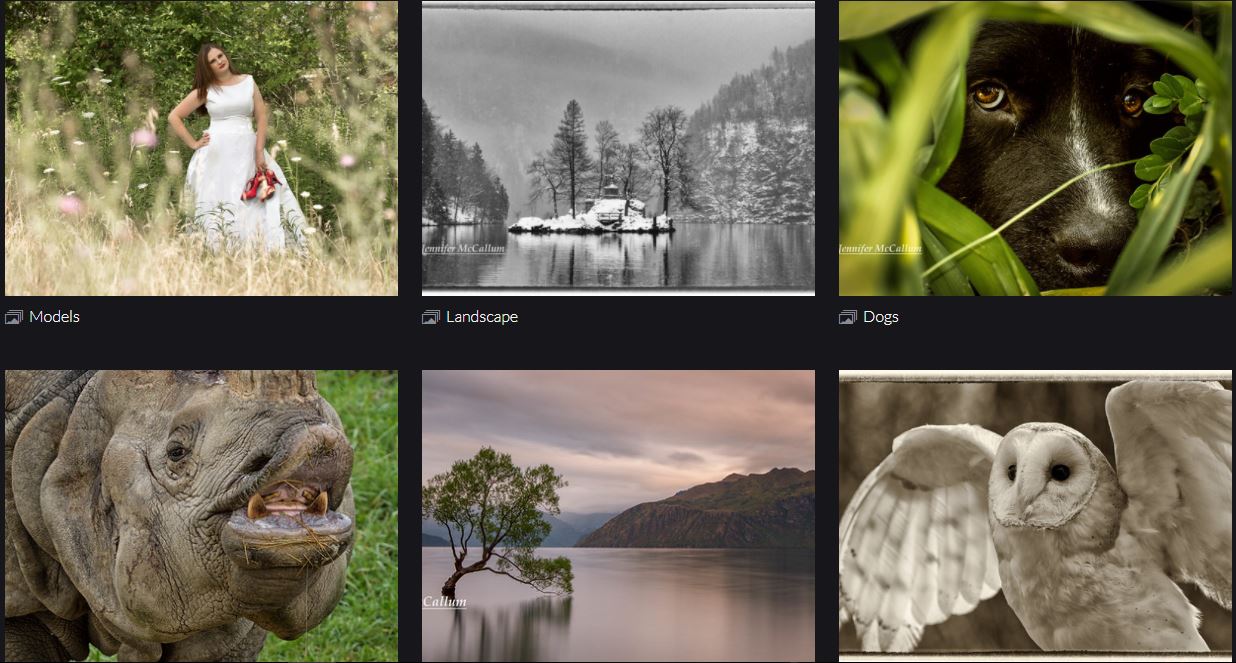 Snapwire Reviews
Here are two examples of Snapwire reviews on Google Play.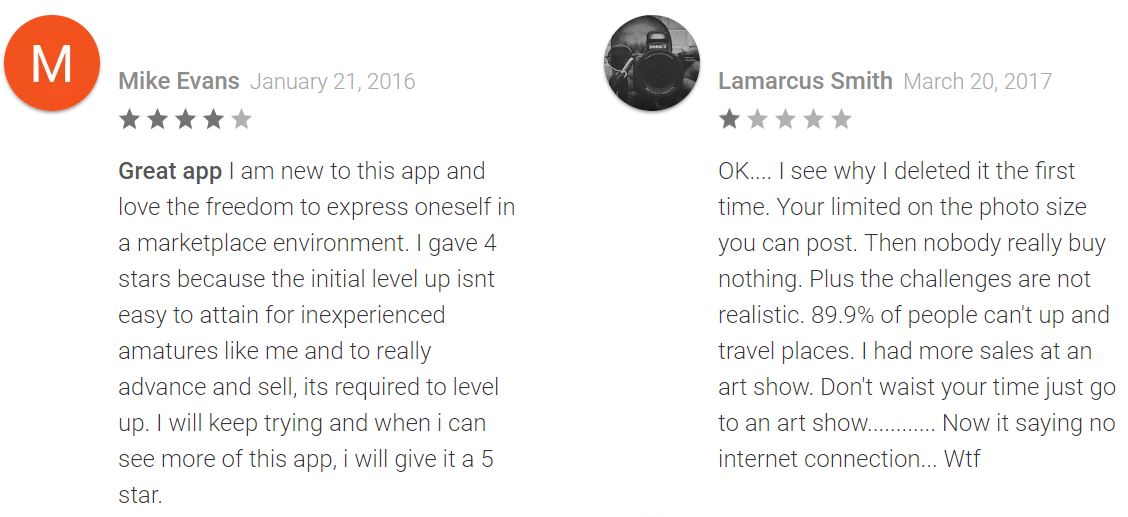 Mike Evans likes the app because it gives him an opportunity to grow as a photographer. However, LaMarcus Smith doesn't like the app because the earning potential is extremely small.
Based on the reviews I have read, people who want to make money are not satisfied with this app because the earning potential is really small.
Those who are just using it as a hobby to improve themselves as a photographer like it. But remember that hobbies usually don't pay you money but you need to pay to have hobbies. That's a great difference between a business and a hobby.
Several users also reported about the errors they had while using Snapwire app. I didn't experience any problems while using the app. Hopefully they have fixed the errors. Another option is that the errors would occur if I would use the app even more.
One person reported that it takes ages to upload pictures (10 minutes each). I would like to hear how has the app worked for you.
Conclusion – Is Snapwire Worth It?
If I would have a company that needs very high-quality pictures for an extremely specific need, I could consider using Snapwire. It's an easy way to get lots of great images with low effort. Of course, it costs money so I would first evaluate whether it's worth investing or not. At the moment I don't have that need.
For money-making purpose Snapwire isn't the best opportunity out there. Yes, you can earn some money every now and then but if you are not a world-class photographer, your earnings will most likely be below the minimum wage. If you would create a photographing business, you could possibly earn $50 per hour instead of $50 prize from the contest that is extremely hard to win.
Still, if you want to get new ideas and skills as a photographer, you can certainly download their app and try a few contests.
I decided already some years ago that I stop running behind low-paying opportunities. That's why I have concentrated on Wealthy Affiliate training because the earning potential is much greater. In addition, my income has been grown already 9 months in a row. How many other jobs you could have where your salary grows 9 months in a row?
7-Day Make Money Online Email Course
Learn SIMPLE steps to make a LIFE-CHANGING INCOME online. I will help you hand-by-hand!
Wealthy Affiliate is still accepting new members and you can learn as well how to earn a living online. Get started today and I'll offer my 1-on-1 support inside the community!
---
What do you think about Snapwire?
What are your favorite methods for earning money online?
Let me know in the comments below! 🙂