Today we will take a closer look at Lotto Master Formula. It's created by a mysterious Gary G (or sometimes Greg G). Gary says if you give him $5 and 10 minutes, he will write winning lottery ticket for you. I have seen these guys also before who claim they could beat the lotto. On YourOnlineRevenue.com we have reviewed already around 15 lotto systems.
I hope you enjoy this review!
Lotto Master Formula Review
---

Name: Lotto Master Formula
Website: www.lottomasterformula.com
Founders: Gary G
Field: Lotto Systems
Overall Rank: 5 Out of 100 (Check Out My #1 Recommendation, 98 Out of 100)
---
What Is Lotto Master Formula?
Lotto Master Formula is another lotto system that promises you will win big if you use their methods to pick the numbers. Before, Lotto Master Software but nowadays it's only an eBook that provide a couple of ideas how you could play the lotto.
The founder Gary G (or Greg G) says that he has played the lotto himself already for more than 10 years to create this system. He used thousands of dollars so that you could have this great system to win money in the lottery. Sounds generous but it makes me smile and shake my head at the same time. Who is this guy fooling here?
Gary G promises 78,9% accuracy for small winnings and more than 66% accuracy for jackpot winnings. If he really could give you 66% probability to win the jackpot, he wouldn't sell this information for $97.
Price of Lotto Master Formula Is Ridiculous
If you buy a typical eBook, it costs usually something from $7 to $47. Lotto Master Formula costs $97. But then I read a review of a guy who got even more info about this program. He said that Lotto Master Formula is exactly the same book that you can buy from Amazon for $1,23!
And now he was not saying that the book would be more or less the same with some same ideas. He was saying that the book is exactly the same. Every sentence, all charts and pictures were exactly copied. So, the question arises:
Why would you pay $97 for an eBook that you can buy for $1,23 from Amazon?
Big Promises and False Hope
I have reviewed around something like 10-20 lottery systems. It seems that all of them have same kind of elements in their ads. Usually big mansions, sport cars, yachts, pictures of beaches and so on. For example, on Lotto Master Formula sales page there was this picture of 5 brand new cars.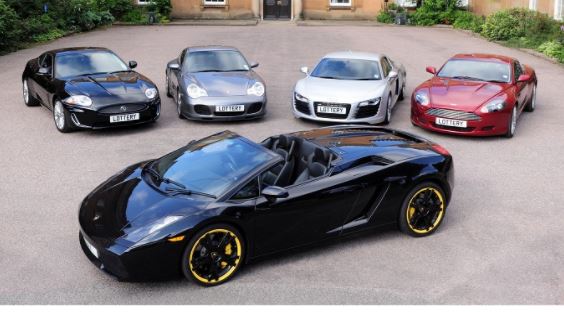 There are also lots of pictures of people showing their lottery winnings. But there is lots of inconsistency in Gary's talks and pictures. He says, for example, that he was on a holiday in Gibraltar and won $50,000 in Party Bingo Lottery. There are 2 big challenges there.
1.Party Bingo Lottery doesn't exist in Gibraltar.
2.Party Bingo Lottery is not here anymore because it was claimed as a scam.
This is only one example of inconsistency in Gary's sales speeches. It's one of the important scam signs.
His Offer Is Only Available Today? Let's Have a Look!

Take a look at the text below which you can find on Lotto Master Formula sales page:

Gary G tries us to believe that his offer would soon be gone and we need to buy his product fast. That's a typical marketing trick. You can see in the red text that the update would have been made today when I am writing this review June 8, 2017.
But the interesting fact is that the update remains always the same, they just move the date depending on the day you visit their website. I think that this "hurry up update" will be there even in 2020 if this program hasn't already been banned.
Anyway, the price $97 huge becacuse you can find the eBook in Amazon for a much cheaper price. Some time ago it cost $22 in Amazon but nowadays you can get it for around a dollar.
Pros & Cons
Pros:
Do You Want a
FREE
& Easy-to-Follow
7-Day Course
to
Make Money Online
for Beginners?
Easy-to-Follow

Beginner-Friendly

My Personal 1-on-1 Support for You
Get Started for FREE Below Before this offer goes away!
Hard to find any pros. At least it makes you think.
Cons:
Incosistency in Gary (Greg) G's speeches
A scam of Party Bingo Lottery included in his sales page
Reputation has a bad reputation => Lots of negative reviews on the Internet
You can get the same eBook for $1,23 in Amazon
You can't beat the lotto with this "magical lotto systems"
Conclusion – Is Lotto Master Formula a Scam?
I should call it a scam. Anyone who claims that he can beat the lottery, needs to prove himself. It seems that Gary's program is not convincing anybody. The Internet is full of negative reviews of this program and people say it doesn't work.
If you are interested in making money online, I recommend forgetting lottery systems and taking a closer look at Wealthy Affiliate. It's an online community and training that teaches people step-by-step to make money online.
A big part of their +850,000 members were total newbies with making money online when they started out. But many of them have achieved a financial freedom with their training and tools. For example, one of my friends Nathaniell Brenes went from 0 to $10,000/month income in 2 years after starting in Wealthy Affiliate.
You can have a closer look for completely free because they offer 20 interactive video lessons for anyone who is interested in trying it out. During those free lessons they will walk you through the most important steps and principles of making a full-time income online.
Lotto Master Formula at a Glance…
Name: Lotto Master Formula
Website: www.lottomasterformula.com
Founders: Gary G
Field: Lotto Systems
Overall Rank: 5 Out of 100
Have you ever tried lottery systems? What kind of experience did you have?
Have you already learned better and more profitable ways to make money online?
Let me know in the comments below! 🙂
I teach people to make honest money online so if you have any questions, feel free to ask in the comments. I promise to reply to every single comment personally (usually in much less than 24 hours).