"Is SiteGround a Scam Or the Best Domain Host in the World?" That's a big question and in this SiteGround review I am going to give you a comprehensive answer. First, let me start by saying that SiteGround certainly isn't a scam. I and my friends have used it for hosting our websites.
I have done online business now for several years and I have experience of different domain hosts. Currently I am using SiteGround and I can honestly recommend it to you as well. Let me explain why!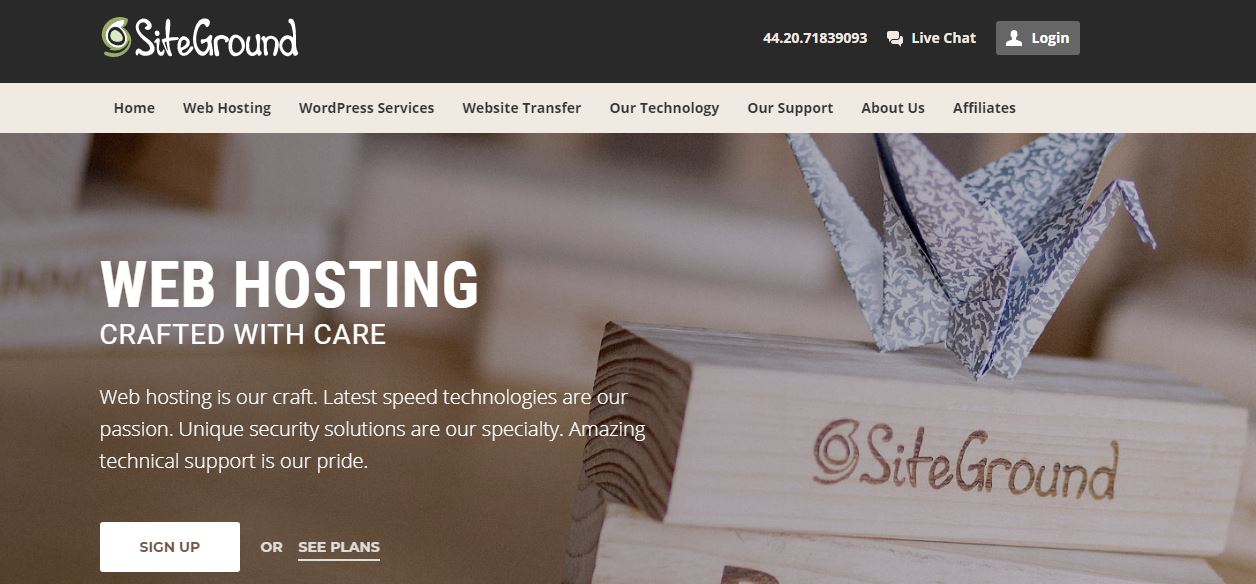 Siteground Review
---
Name: Siteground
Website: www.SiteGround.com
Founded: 2004
Type: Website Hosting Services
Short Review: In my opinion, SiteGround provides the best website hosting in the industry and that's why I'm also using it myself. Their speed, security and customer support and clearly superior to their competitors. Over and over again SiteGround ranks to the top in the comparison of the best domain hosts.
Note: If you're just starting out your online business career, then Wealthy Affiliate hosting is enough for you which is included in their package.
---
SiteGround Web Hosting Review – Video Version
I created also a video review of SiteGround to give you even more comprehensive picture and answer your questions even better:
What Is SiteGround?
SitGround is one of the most popular and a highly recommended website hosting services in the world. They hosts more than 1,000,000 domains and their customer satisfaction is probably the highest in the industry. If you have a website, you need a domain host and SiteGround is my #1 recommendation for several reasons that we will go through in this article.
I am not the only one who recommends SiteGround because thousands of people all over the world have been extremely satisfied with their services. Every year SiteGround makes client surveys where they ask feedback from their clients. Take a look how satisfied SiteGround's clients are: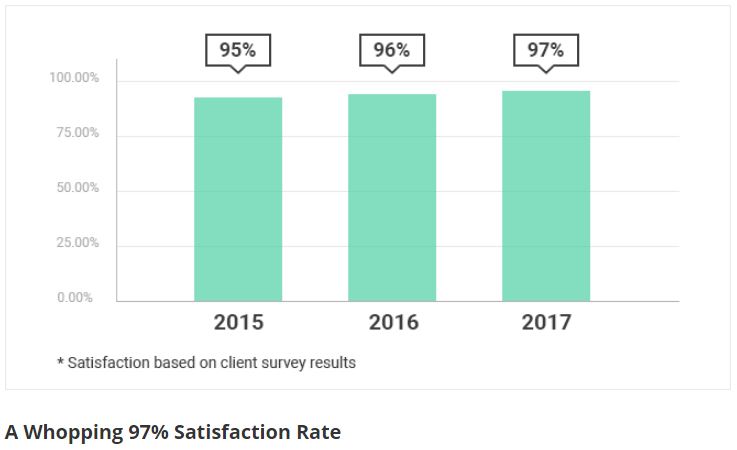 95% and 96% satisfaction rates from 2015 and 2016 are pretty convincing. However, SiteGround went even further and in 2017 they achieved a 97,3% satisfaction rate. They are constantly improving their service which is already the best in the website hosting industry.
To be honest, I am not even surprised of these numbers because I have experienced myself the awesome service by SiteGround. In addition, my friends have also been satisfied with SiteGround.
3 Benefits of SiteGround – Faster, Safer and More Responsive!
1.SiteGround Loading Speed Is Faster
Your website's loading speed is one of the most important factors. It directly affects to your website's user experience and Google rankings. If your website is too slow, people leave your site too early. On the other hand, when you have a fast site, it gets ranked higher on Google and gives a better experience for your website visitors which leads to more revenue to your pocket.
SiteGround is well-known for the fast website hosting. Industry average loading time is 4,7 seconds while SiteGround loading time without cache is only 1,7 seconds and with a cache is as low as 1,3 seconds. Take a look at the pictures below.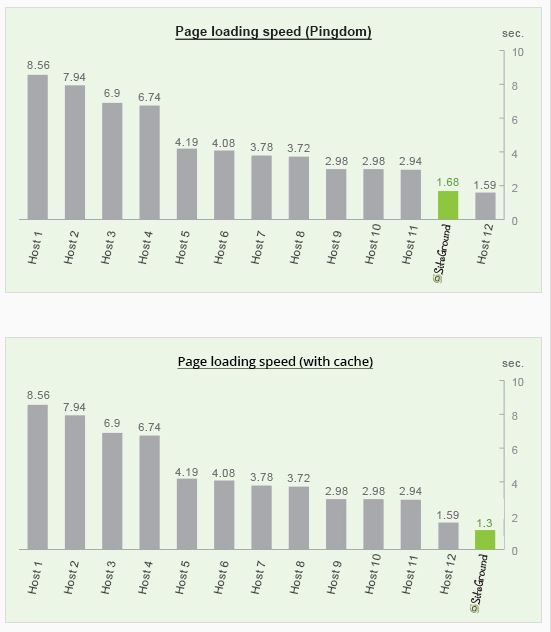 This also affect to the website performance. SiteGround is also on top of the field when it comes to the website performance. I can confirm these statistics by using their website hosting myself.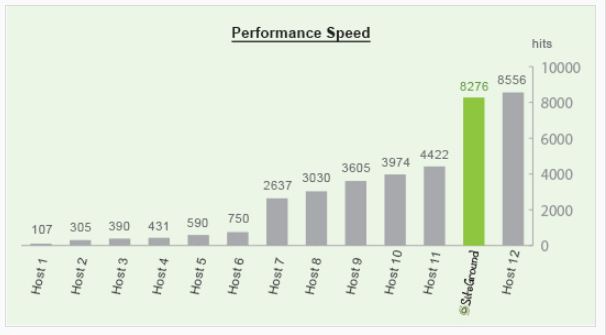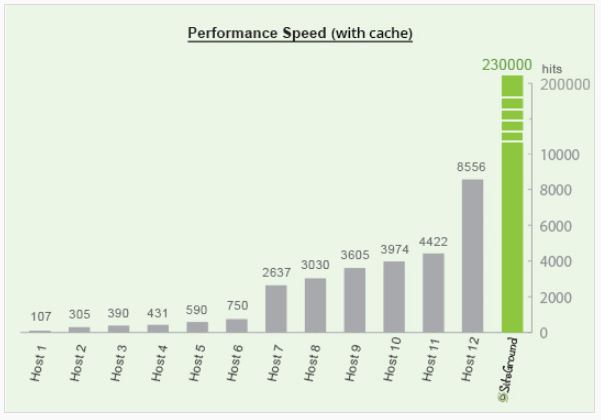 In my opinion, these metrics are extremely important when you are choosing a domain host. If you want to get the most out of your website, I highly recommend paying attention to the site speed. Good site speed increases visitors to your site and naturally increases your revenue as well.
2.SiteGround Security
Security is naturally a highly important factor when we are talking about your website. You want to have your website secure and safe from hackers. That's also one reason why I'm using SiteGround. Let me show a few comparisons between SiteGround and 12 other domain hosts:
Do You Want a
FREE
& Easy-to-Follow
7-Day Course
to
Make Money Online
for Beginners?
Easy-to-Follow

Beginner-Friendly

My Personal 1-on-1 Support for You
Get Started for FREE Below Before this offer goes away!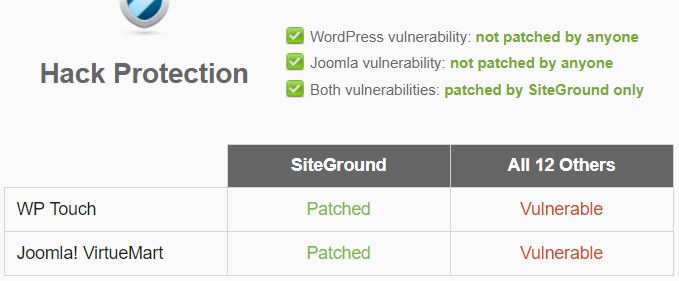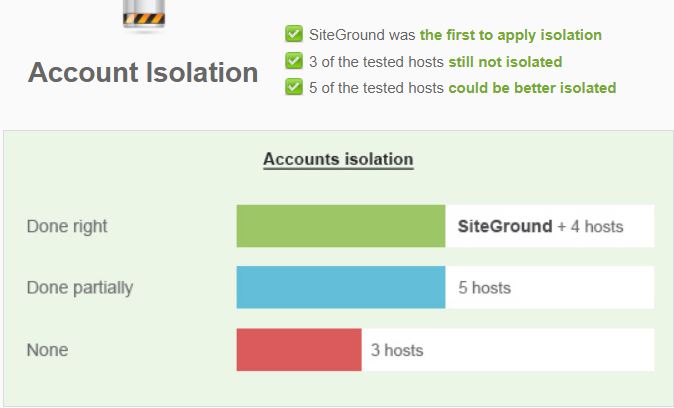 3.SiteGround Support
SiteGround is well-known for its high-quality support. You can contact their support team by 3 different ways:
Telephone support: 24/7
Ticket system: 24/7
Live chat: 24/7

All support are available 24/7 so you'll get help immediately. Their telephone support has a toll free number  1.866.605.2484.
Most of the time I have used their live chat because that way I get the answers fast and easily. Their customer servants are always available and have always responded all of my questions. To be honest, they have even exceeded my exceptations.
You don't even need to take my word for this because there are real metrics that prove SiteGround's superiority. Their telephone support, live chat and ticket system are faster than on other hosting companies.Take a look at the pictures below: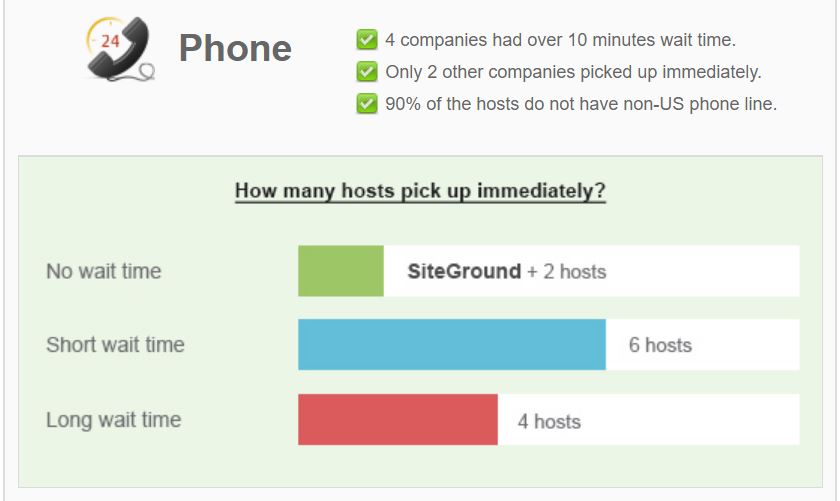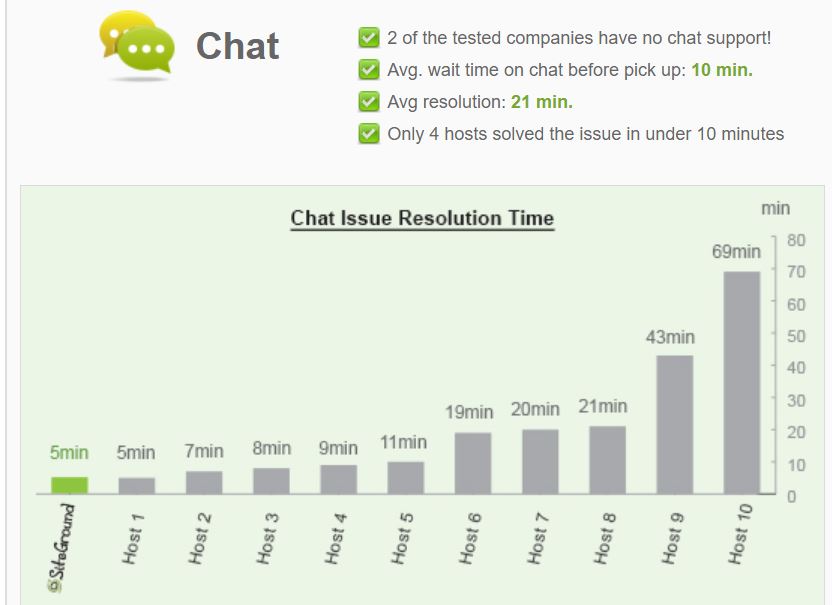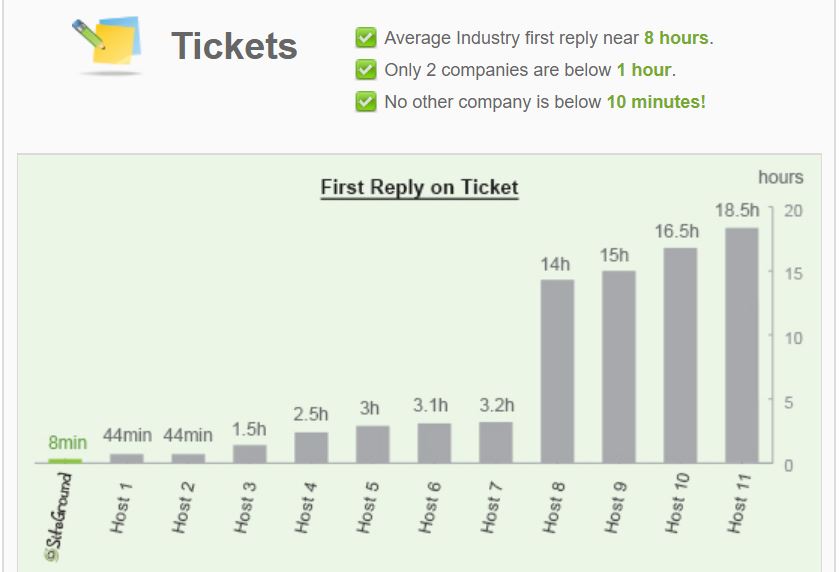 SiteGround Reviews – Everybody Is Praising Their Service!
Over and over again SiteGround is ranking to the top in the comparison of the best domain hosts. Numerous people say that SiteGround is the best domain host in the world and I haven't met any person who would have negative experiences of their services.
Let me show you a few statistics about SiteGround reviews:
9,7 stars out of 10 based on 1,043 reviews on HostAdvice.com
9,6 stars out of 10 based on 1,185 reviews on TrustPilot.com
4,6 stars out of 5 based on 645 reviews on WebHostingGeeks.com
Numerous individual websites that gave it 5 stars out of 5.
In my opinion their numbers are extremely convincing. They can't have so wonderful reviews by coincindence. The truth is that they are a wonderful company providing an excellent service. Let me show you just a few examples what people are saying about SiteGround:


SiteGround Pricing Is Very Affordable
SiteGround provides website hosting for every person's or business' needs. Have a look at the picture below that shows their different options.

In the picture below you can take a look at their shared hosting plans: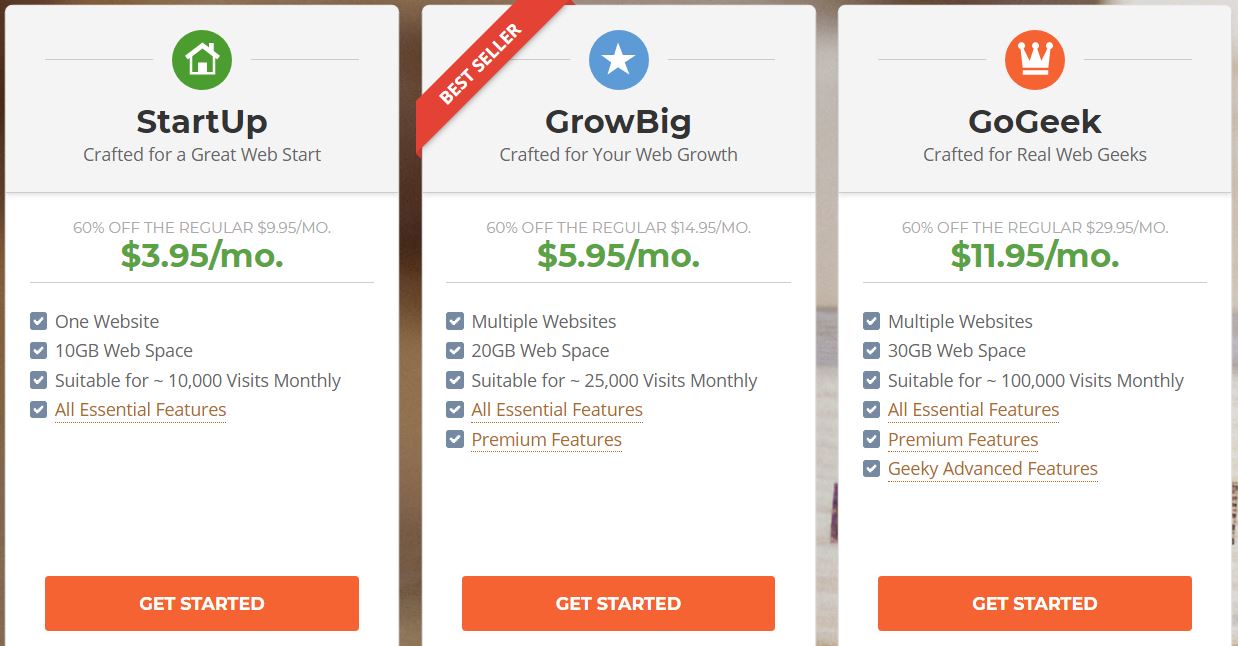 If you are just starting out your website, the cheapest "StartUp" plan is completely enough for you. For an intermediate site website GrowBig plan is good and for a large website GoGeek works perfectly.
In the picture above, they say that GrowBig is suitable for ~25,000 visits monthly. However, I had a website with +50,000 visits monthly and it was still running perfectly on GrowBig plan. The picture says that GoGeek is suitable for ~100,000 visits monthly but it can also run much more visits depending on your website. In the other words, those numbers are just rough guidelines and in my opinion they could be even bigger.
As you can see in the picture below, the normal price for plans is a big higher but they are often offering discounts so you can get started for a cheaper price. Notice that you can also host multiple websites under one account. So you don't need to be for each website individually. That saves your time and money.
30-Day Money Back Guarantee for All Plans!
SiteGround offers a 30-day no-questions-asked money back guarante for all plans. In the other words, you can try their plans without any risks. That was an important factor for me because I wanted to try their services before I knew I wanted to continue.
After using SiteGround hosting for 30 days, I was convinced that I want to continue because their service had exceeded my expectations.
SiteGround vs Bluehost vs iPage – Why SiteGround Is the Best!
Some time ago I was comparing different website hosts. I contacted SiteGround, Bluehost and iPage through their support. However, I was able to get satisfying answers only from SiteGround.
First of all, sometimes when I tried to contact Bluehost, I wasn't able to reach their live chat support at all. The same happened with iPage. A part of the reason was probably that I had a slow Internet connection because I was traveling in Bulgaria back then.
Anyway, it was pretty frustrating that I couldn't reach Bluehost and iPage support at all. Imagine that my website would be hosted on their servers and something would go wrong on my site. I would need to contact them and get the help immediately to get my website working again. Then I would be unable contact their support and people couldn't reach my website.
Bluehost and iPage are doing good job, of course, otherwise they couldn't have reached the level where they are today. However, they aren't as good as SiteGround. One of the famous affiliate marketers in the world, Pat Flynn is known for promoting Bluehost. He makes often +$40,000/month for doing that. But even Pat Flynn himself has recently confessed that the quality of Bluehost's support isn't as good as it used to be before.
Even though you would have an extremely slow Internet connection or it would go away every now and then, you are still able to reach SiteGround support. Their service is clearly superior in that sense.
Conclusion – Is SiteGround Worth It?
SiteGround hosting is certainly worth it. They offer world-class hosting service for a cheap price. My friend was always praising their services to me. I started evaluating different domain hosts and I came to the same conclusion like him. SiteGround was the best choice. That's why I can recommend it to you as well.
Here's a short recap of their 3 significant benefits compared to other website hosts:
SiteGround offers the best website performance.
SiteGround offers secure domain hosting.
SiteGround support is the fastest and the best in the industry.
Based on all these factors my choice for a domain host is definitely SiteGround. I just want to mention that if you don't know anything about domain hosts or making money online, I would recommend starting the step-by-step training on Wealthy Affiliate. The domain hosting is included in their package and you'll also learn how you can make a living online like I do.
But if you don't need the training, I highly recommend using the SiteGround website hosting.
---
Have you also hosted your websites on SiteGround? 
Let me know in the comments below! 🙂
If you have any questions, feel free to ask below and I will be more than happy to help you out.