What is OmiseGo? How Does It Work? Is OmiseGo a Good Investment?
If you have any question about OmiseGo, you have come to the right platform. In this article, I will be discussing OmiseGo in details. I will also give my insights about its future. You will know whether it is wise to invest in OmiseGo or not. Enjoy!
---
 OmiseGO Coin Review – Video Version by Roope
---
OmiseGo Review
Name: OmiseGo
Launched: 2017
Type: Cryptocurrency
Short Review: OmiseGo is a payment platform built on Ethereum platform with the vision of becoming the number one peer-to-peer platform for an exchange of cryptocurrencies. It is more than an altcoin as it is designed to be a financial platform to disrupt the current financial institutions and methodologies. The goal of OmiseGo is to provide cryptocurrency users with an alternative to online exchanges.
Even though the market cap of OmiseGo is already measured in billions, there are always risks when investing in cryptocurrencies. You need to learn to manage risks to make more money in the long run. Another option is to build multiple income streams online so you are not only relying on cryptocurrencies.
---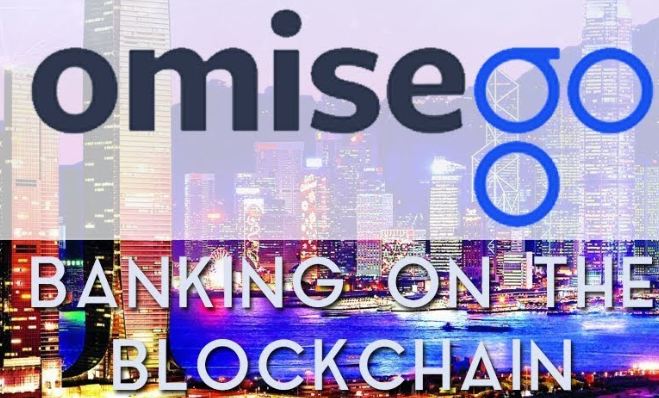 What is OmiseGo?
OmiseGo is a company based in southeast-Asia working to come up with an e-wallet (electronic wallet) that will allow its users to transfer both cryptocurrencies and digital assets. The company is using Ethereum-based financial technology to develop a peer-to-peer value exchange platform that will enable the mainstream use of digital assets across organizations and past border jurisdictions.
With OmiseGo, you will be able to exchange between Bitcoin, or fiat currency, or your airline voucher or shopping and use them for making day to day purchases like groceries and other daily appliances. This will be of great importance to individuals who make cross-border payments paying huge fees and having to use uncoordinated payment systems.
How Does OmiseGo Work? / Benefits of OmiseGo
The current exchanges have a problem in that for one to buy a cryptocurrency such as Bitcoin, they must begin with a fiat currency such as US dollar. The current exchanges also provide users with very few features, especially when one needs to convert from one cryptocurrency to another. OmiseGo is geared towards changing this.
OmiseGo will change the way cryptocurrencies are bought and sold on exchanges. It connects the currently existing cryptocurrency wallets to the central OmiseGo blockchain, over which the users will be in a position to exchange cryptocurrencies much easily and quickly. The exchanges of today provide centralized operations.
The databases in which all transactions are done on the exchange are kept on a server owned by the exchange. This also includes data about the users which include an identification such as driving license or passport. OmiseGo offers the same features but it has decentralized operations and kept them on the blockchain. OmiseGo coins are abbreviated as OMG.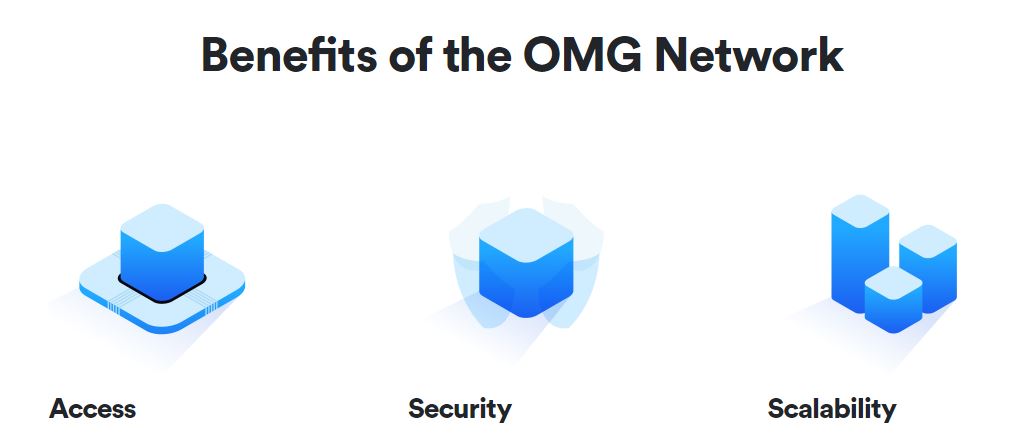 With this kind of storage, data is made secure since there is no single point that a hacker can access and tamper with such as the available funds for an individual. For a hacker to succeed, he must convince each and every user on the blockchain, making it hard for any hacking activity on the network to succeed. Most exchanges nowadays permit users to change from cryptocurrency to fiat currency and vice versa.
However, for such an exchange to be done, a number of restrictions are involved which makes the users spend a lot of money. For one to convert from Bitcoin to Ether, they must first find an exchange that trades both Bitcoin and Ether. Next, he or she should send the bitcoins from their wallet to the exchange. The bitcoins should then be converted to a fiat currency such as USD, then the USD is converted into ETH.
This way, the user will pay a huge amount of fees. A fee is encountered when selling bitcoins and when buying ETH. OmiseGo is currency agnostic hence it circumvents this. It does not matter whether you need to convert ETH to USD, or ETH to BTC. Both the process and the fee remains the same whereby the conversion in only one direction at a tiny fee.
Risks of OmiseGo
OmiseGo is working to provide those in Asia, mostly Southeast Asia with a more efficient digital payments offering and a greater financial inclusion. 73% of Asian population does not have access to traditional banking. However, Ethereum will provide a mobile wallet to its users. Banks are few and located far apart, but nearly everybody a phone.
There are various services that users can use to load money to their e-wallet. The only problem with this is that for the user to be able to spend the money in their e-wallet, the merchant should be able of supporting the e-wallet. This may not be ideal for businesses or consumers.
Transacting across different payment service providers may be cumbersome, example, sending money from WeChat to Alipay. A number of entities are ready and willing to provide the e-wallet services, and this requires coordination between a number of participants. This may bring in some bureaucracy.
OmiseGo will require its users to have an e-wallet, that is, an electronic wallet. This is not as secure as a hardware wallet. There are a number of threats that face e-wallets especially hackers. For security purposes, users will only have to keep a few coins in their e-wallets.
Do You Want a
FREE
& Easy-to-Follow
7-Day Course
to
Make Money Online
for Beginners?
Easy-to-Follow

Beginner-Friendly

My Personal 1-on-1 Support for You
Get Started for FREE Below Before this offer goes away!
OmiseGo is facing similar challenges that other digital wallet providers provide. Most people in the world still prefer cash more than cryptocurrencies. It is much easy to acquire and use cash, making it hard and an inconvenience to introduce a new practice.
However, with time, cryptocurrencies are expected to become more prevalent and OmiseGo would be able to unleash its full potential.
OmiseGo Team
The OmiseGo team is led by Jun Hasegawa as the director. He formerly worked with Donnie Harinsut as the chief operating officer. Joseph Poon is the main creator of OmiseGo.
The consulting team of OmiseGo includes Vitalik Buterin, who is the founder of Ethereum. In fact, he has stated that OmiseGo is a project with much potential, which makes many people love the idea behind it. The following are the members of the OmiseGo team:
Jun Hasegawa- Founder and CEO of Omise Company since May 2013. He also leads a team of international business personnel and engineers across Asia.
Donnie Harinsut- COO/Co-Founder of Omise Company since June 2013.
Wendell Davis- OmiseGo Product Designer.
Thomas Greco- Special Advisor. He was an advisor to Ethereum Foundation.
Vansa Chatikavanij- the Managing Director.
The OmiseGo Team also features advisors with a good background in the cryptocurrency industry. However, the following are the 3 most notable OmiseGo advisers:
Vitalik Buterin- Founder of Ethereum
Joseph Poon- Coauthor of Plasma Network and Coauthor of Bitcoin's Lightning Network
Roger Ver- CEO of Bitcoin.com and a BTC early adopter

When you read the list of their advisors, you see that there are really huge names. Vitalik Buterin and Roger Ver are without a doubt among the most influential persons in the whole cryptocurrency world. Their backing for OmiseGo brings of course lots of more trust to this project.
OmiseGo Community
OmiseGo has tried to maintain their presence on a number of social media platforms. They are active on the following social media platforms:
Twitter- 247K+ followers.
Facebook- 9.5K+ followers.
Reddit- 2,4K+ users.
Telegram- 12K+ members.
If you want to engage them or contribute to some of the discussions about OmiseGo, feel free to join their blog or you can also chat directly with them. In the other words, there are numerous ways to connect with OmiseGo founders and community.
Is OmiseGo Worth Buying?
If you are looking for a cryptocurrency to invest in, I think OmiseGo is a good choice for you. The OmiseGo network will generate a huge number of transactions per unit time. All of these transactions will generate some fees which will distribute to all OMG holders.
The more OMG coins that you hold, the more of these that you will get. This is a good way of getting a passive income. OmiseGo has also partnered with a lot of banks. The OmiseGo SDK (software development kit) can also be used by any company for generation of a financial application.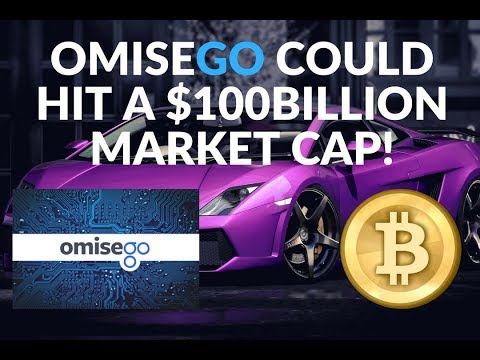 These applications will generate a lot of costs when running on the OmiseGo network. However, before buying the coin, note that cryptocurrencies are very volatile in terms of price, hence it is possible for you to lose. Currently, OMG is worth about 20 USD with a market cap of $ 2.9 billion. This is expected to change positively.
How to Invest in OmiseGO?
You can buy OmiseGO easily on Binance. Read my tutorials here or watch my video below:
OMG Price Prediction
When OmiseGo was first launched in 2017, it was worth $0.52. Now in 2018, its price has been even over $20 USD. This is a huge increase in price. By the end of 2018, the price of OMG may reach even $100. This means if you invest $1,000 in OMG today and this prediction becomes true, your investment will become $10,000 within that short duration.
But you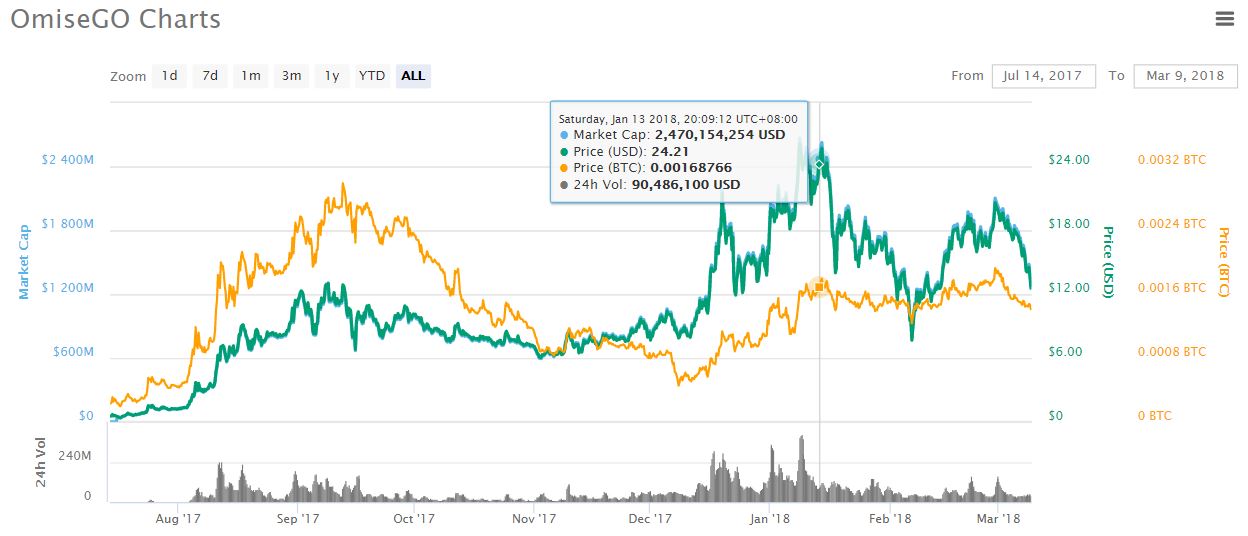 Conclusion – Is OmiseGo a Good Investment?
I think so! OmiseGo has shown a great increase in price in less than a year, and this is expected to increase. The idea behind OmiseGo as well as the technology underlying it are great. It has also received support from serious and experienced individuals in the cryptocurrency industry like Vitalik Buterin.
OmiseGo is certainly one of the interesting cryptocurrency projects to follow. But before investing, I highly recommend that you do your own research (go to their website, whitepaper, community chats, ask questions from the team, etc.). This will make you more money with cryptocurrency investing over the time course.
We also recommend that you don't put all of your eggs in one basket. The price of OmiseGo has dropped from $24 to $12 within a short period of time so anything can happen. If you invested $10,000 while the price was up, you would have now only $5,000. That's why we prefer long-term investing strategy because short-term investing is riskier.
If you want to learn to make more money online, I recommend taking this step-by-step training (you can also get started by clicking the picture below). It has helped me (Roope) to make more money with and even without cryptocurrencies. I would be happy to help you as well.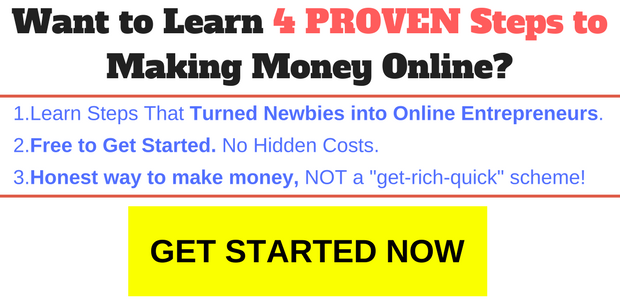 ---
What Do You Think About OmiseGo?
Do You Think The Price of OMG will Increase Further?
Will You Invest In OmiseGo?
Let's discuss in the comments below! 🙂
(Disclaimer: The above references an opinion and is for information purposes only.  It is not intended to be investment advice.)