Are you looking for a comprehensive Gate.io review? Looking for answers to questions like, "Is Gate.io Legit? How to use Gate.io? Is Gate.io safe?"
If your answer to any of these questions was "Yes", you have come to the right place.
In this Gate.io exchange review I am going to show and explain everything you need to know about their website. I will also share my own experiences of using their services. Are you ready? Let's get going!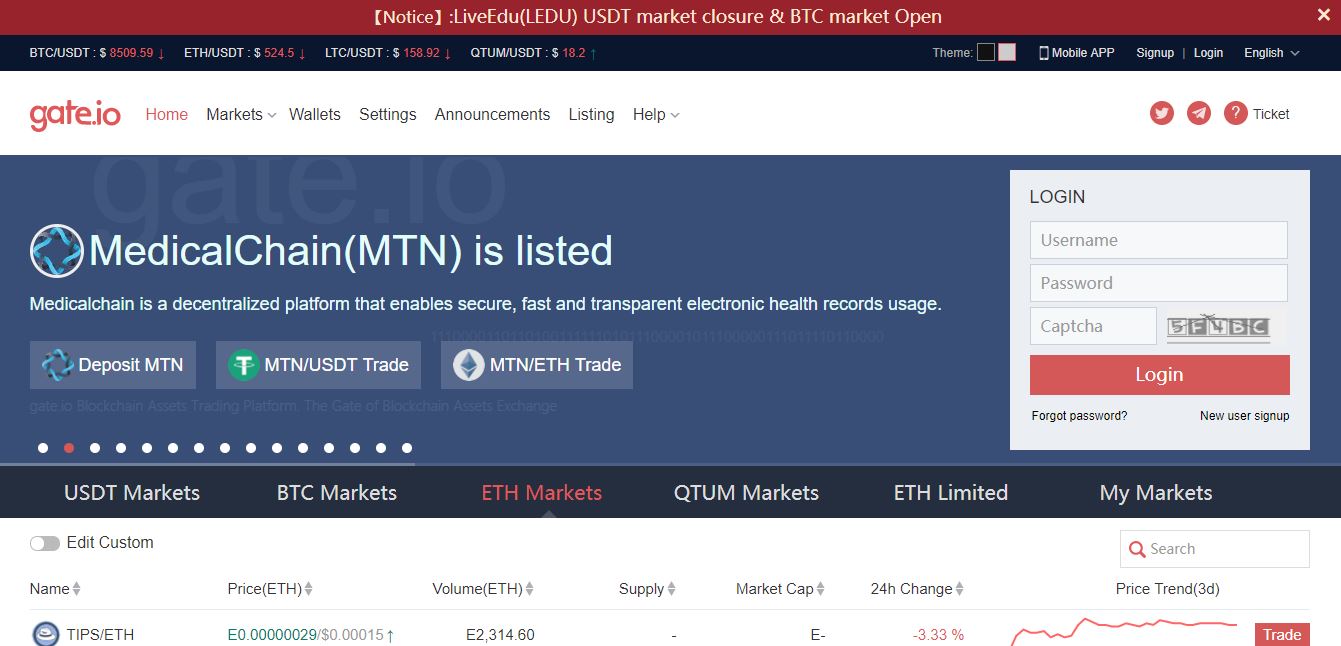 Gate.io Exchange Review
---
Name: Gate.io
Website: www.Gate.io.com
Founded: 2017
Type: Cryptocurrency Exchange Platform
Short Review: Gate is a reliable cryptocurrency exchange with a large variety of different coins. They have around 250 different crypto pairs (and growing!) that you can trade with very low fees. I have had solely positive experiences of Gate.io and I can recommend it to other people as well.
---
Gate.io Review – Video Version
Before you go through my comprehensive Gate.io text review, I want to offer you an opportunity to take a look at my video review of Gate.io.
In the video, I weigh the pros and cons of Gate.io and I walk you through how you can easily exchange cryptocurrencies on their website. I am sure that you will find the video helpful and valuable.
(If you want to receive more cryptocurrency-related videos and want to learn how to make more money with cryptocurrencies, don't forget to subscribe to my YouTube channel as well.)
What Is Gate.io?
Gate.io is a fast-growing cryptocurrency exchange that's available both in English and in Chinese. They enable cryptocurrency trading for more than 250 currency pairs at the moment which means that they have one of the biggest variety of options in the industry.
I have personally had solely positive experiences with Gate.io so I can warmly recommend it to you as well. First, let me show you a few benefits of using Gate.io.
3 Benefits of Gate.io – Cheap, Safe And Fast
The picture below illustrates 3 important benefits:
1.Low withdraw and exchange fees
2.Safe
3.Fast transactions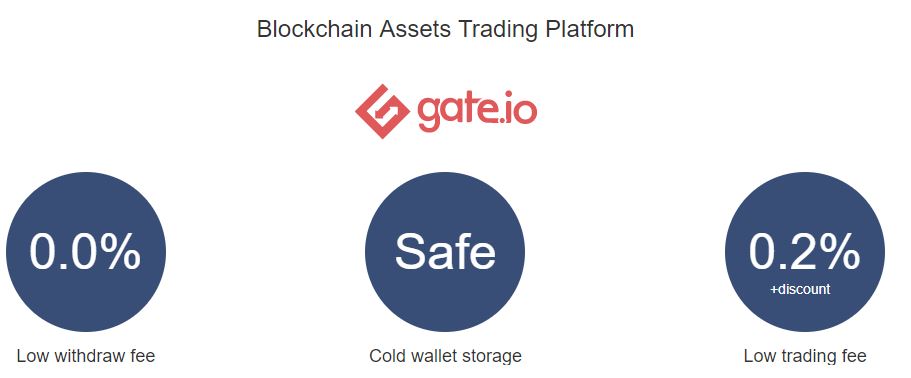 Gate.io enables withdrawals even without any fee. That's very unique because on some exchanges I have sometimes paid eve €15 ($20) for a single withdrawal. The fact Gate.io provides withdrawals for much cheaper price means that you can save lots of money over the time course.
Safety is, of course a huge factor and therefore Gate.io holds their funds in a cold storage. That's the safest way to store cryptocurrencies and it's basically impossible for hackers to reach them.
Gate.io also provides low exchange fees which is a good thing for your money. You'll pay only 0,2% fees on Gate.io. For example, extremely popular exchanges like Changelly and Coinbase charge a bit higher fee. If you are looking for an exchange with the lowest fees, your choice would be probably Binance because there you can exchange with as low as 0,05% fee.
Anyway, Gate.io has one of the lowest fees in the cryptocurrency industry. In addition, you can get 10% discount for all of your fees through my special link below.
How to Use Gate.io? – Gate.io Tutorial
Using Gate.io is easy as 1-2-3. When I used their exchange for the first time I didn't read any tutorial but I was still able to exchange and transfer funds conveniently. Anyway, I want to provide you a short tutorial here on how you can use their exchange as well.
Do You Want a
FREE
& Easy-to-Follow
7-Day Course
to
Make Money Online
for Beginners?
Easy-to-Follow

Beginner-Friendly

My Personal 1-on-1 Support for You
Get Started for FREE Below Before this offer goes away!
1.Sign Up to Gate.io
You can sign up here and you'll land on the following page: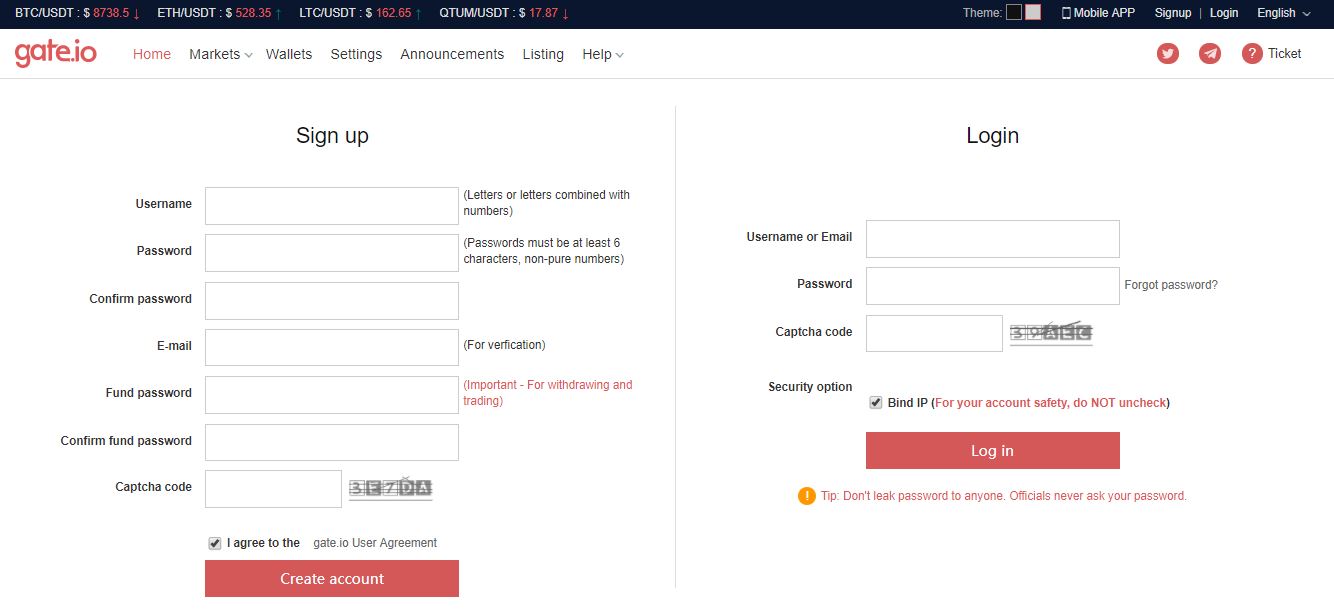 If you don't yet have an account on Gate.io, you fill out the form on the left-side and click, "Create account." They send you an email verification. Click the verification link in the email and you're ready to go.
2.Deposit Money to Your Gate.io Wallets
At the moment, Gate.io doesn't accept deposits with fiat currencies (euro, pound, dollar, etc.) but you can easily deposit money by using any cryptocurrency (BTC, ETH, USDT, etc.).
You go to "Wallets" on Gate.io.
Choose what currency you want to deposit.
Click, "Deposit" next to your chosen currency.
Take the address to deposit money from your other wallet.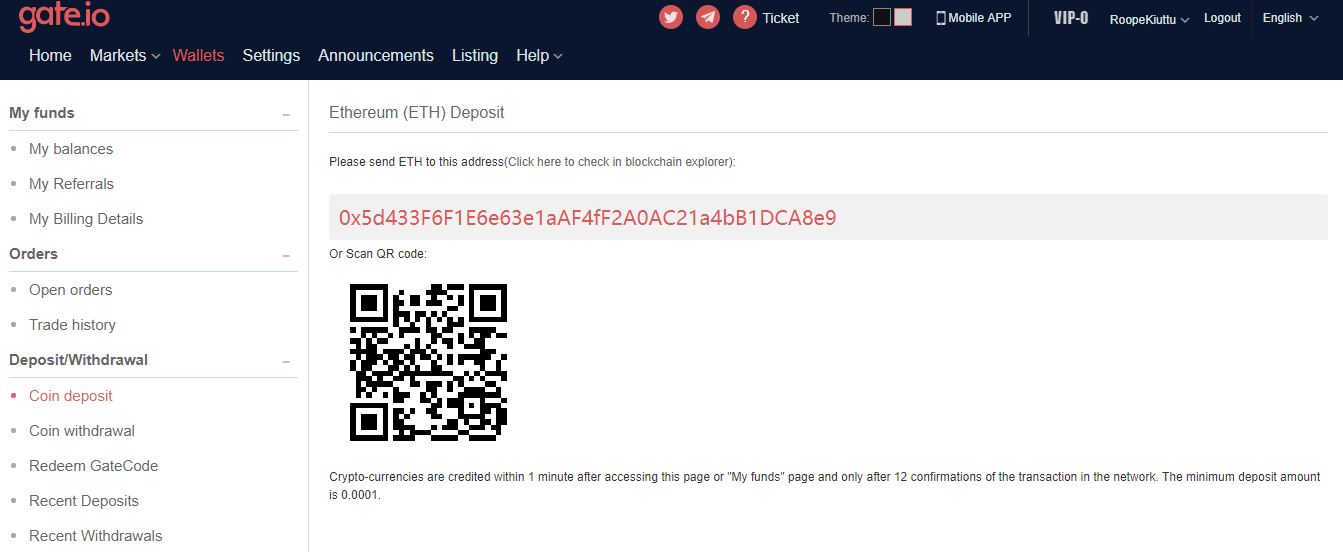 Usually your deposit happens in a short while so you don't need to wait for it for a long time. Transferring cryptocurrencies, in general, is way more convenient than making bank transfers, for example.
You can transfer money to Gate.io for almost free and it takes just a short while. If you want to make bank transfers elsewhere, they may cost tens of dollars and take 3-5 bank days. Cryptocurrencies 1 – Government Banks 0.
3.Choose What Cryptocurrencies You Want to Trade
When you have made your deposit to Gate.io, you can start trading your desired cryptocurrency. As you can see in the picture below, there are a huge numbers of different crypto pairs that you can trade. Actually, Gate.io provides one of the largest variety of exchange pairs in the whole industry.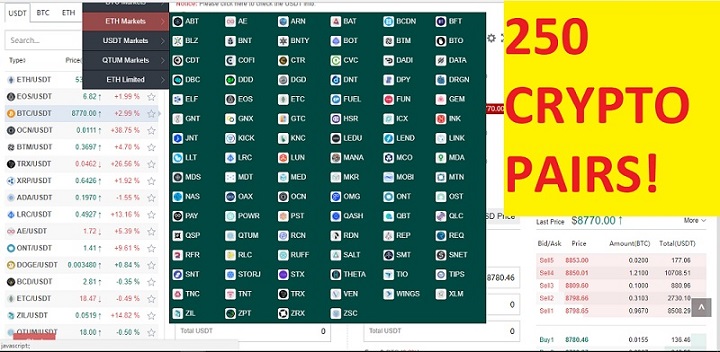 4.Make a Trade
In this example, we want to sell Dragonchain (DRGN) into Ethereum. I have chosen that currency pair and the following window has opened to me.

I set the amount how many DRGN I will sell and the exchange automatically shows me how many ETH I will receive with the current market price. In this case, I will be selling DRGN tokens and I will receive 1,616 ETH. Then I just click, "Sell (DRGN -> ETH)" button.
The order goes automatically to the exchange's order book. In a short moment I will receive my ETH and my DRGN is sold. Voilá!
Overall, the process is simple and I know that anybody is able to do it. If you have any questions, you can always ask me a question below this article or contact Gate.io support.
My First Experience of Using Gate.io – Easy as 1-2-3
I used Gate.io for the first time because I wanted to sell some of my Lympo (LYM) tokens that I had bought on their ICO. LYM wasn't listed on exchanges like Binance or Kucoin where I already had an account so I needed to get started on Gate.io.
I created an account on Gate.io and searched for my LYM address to send my tokens over there. It was quite easy for me to send the tokens to Gate because the process worked exactly in a similar way like in other exchanges.
I saw that Gate enables exchanging LYM into BTC or ETH. I decided to exchange my tokens into BTC because the rate was better than with ETH. The exchange was fast and happened in just a minute or so.
Then I wanted to send my BTC from Gate.io to my another wallet. In general, it's not recommended to hold all your cryptocurrencies in any exchange because they may be hacked or something may happen to the exchange.
I went to my BTC address on Gate.io. Clicked, "Withdrawal". Set up 2-factor authentication. Gave my BTC address for withdrawal and voilá!
During the whole process I didn't even need to check out any tutorial because Gate.io website was very intuitive and straightforward.
Gate.io Support
There are many ways to get support on Gate.io.
First option is to take a look at their FAQ (Frequently Asked Questions) page. There you'll find an answer to 90% of your questions. If you need further help, you can also easily contact the staff in many ways.
You can leave them a support ticket in English or in Chinese and they'll come up with an answer after some time. Other options to contact the support are through their Twitter page or Telegram chat.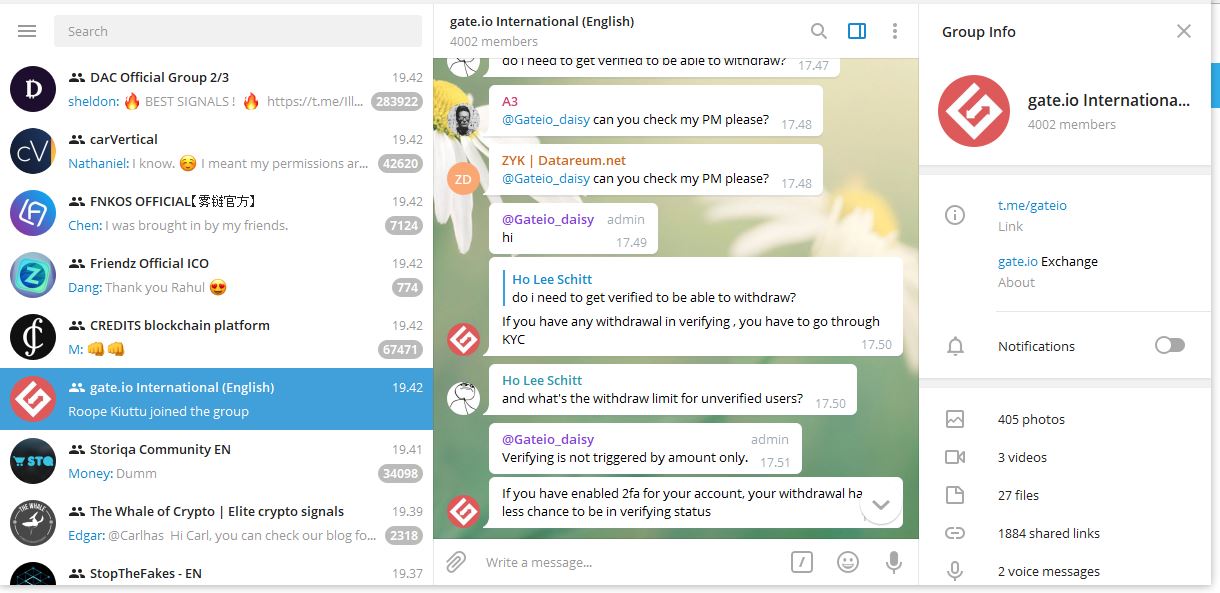 Conclusion – Is Gate.io Legit? Do I Recommend It?
Yes, Gate.io is a legitimate website and company. Based on my information, it's one of the fastest-growing cryptocurrency exchanges in the world. I can also personally recommend Gate.io because I only have a positive experience with their services.
Currently, I don't hold my funds on Gate.io because I prefer holding my money on private wallet when I hold my own private keys. I keep some money on exchanges because private wallets have also their own risks (like losing your paper where you wrote the key, etc.)
One of the biggest benefits of Gate.io is their low fees. You need to pay only 0,2% fee for exchanging on their platform and 0% withdrawal fee. Usually, cryptocurrency exchanges charge much higher fees. Still there is Binance that takes even lower fees than Gate.io. I recommend also their exchange.
I have used around 10 different cryptocurrency exchanges and my experience with Gate.io was one of the best.
---
Have you used Gate.io?
What is your favorite cryptocurrency exchange platform?
Let's discuss in the comments below! 🙂