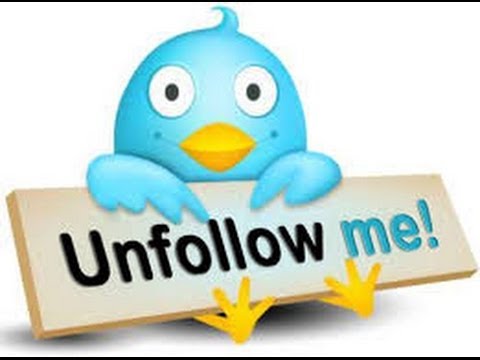 If you feel that your Twitter feed is too full, you follow too many people or your following limits are full I wrote you this quick tutorial "How to Unfollow People on Twitter Fast!"
I want to introduce you a free Twitter tool called Manageflitter. There are many useful Twitter tools in Manageflitter but today I'm going to show you how to unfollow people.
Learning this process takes you 5-10 minutes but it can save a big amount of your time in the long run.
(If you are more interested in getting followers in Twitter check my recent posts How to Get More Twitter Followers Instantly? – 5 Ultimate Tips and Getting Twitter Followers Fast is Easier Than You Might Think!)
Let's go to the step-by-step instructions
Click the link and the following page will appear.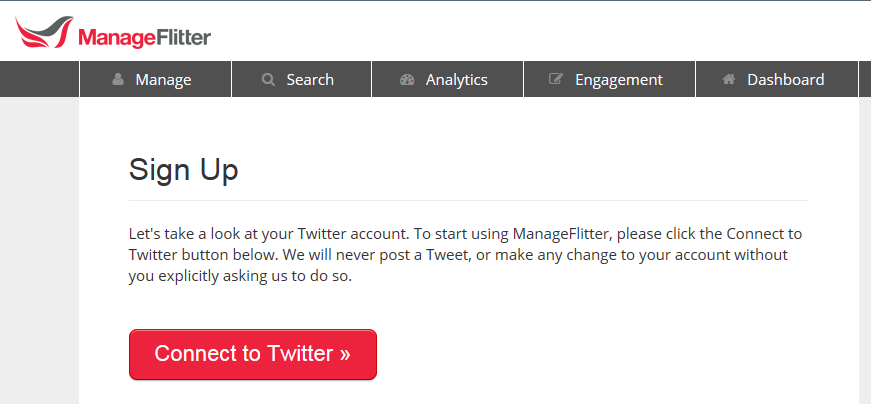 You can automatically connect with you Twitter account so you don't need to create a new account to Manageflitter. That option makes using many Twitter tools much easier because you don't need to remember million different accounts but only your Twitter account.
Login with your twitter account and you are in!
It will probably take a little while until your data downloads to Manageflitter. Then you can continue.
2.Go to "Manage" -> "Unfollow"
As you have now logged in click menu on the top left, "Manage" and then "Unfollow" (see the image below).

3.Choose Who Do You Want to Unfollow
Then the unfollowing page appears to you.
On the left you can choose what kind of accounts you want to unfollow (See the image below).
You can for example choose Manageflitter show you the users
Who are not following you back
Don't have a profile image
Who are Inactive
All of the users that you are following
Let's take for example the people who are not following me back.
4.Start Unfollowing!
Then you are on the page which allows you to unfollow people fast. You can see which accounts you are following but they are not following you back.
You can unfollow them simply by clicking "unfollow" -button (see the image below).

You don't need to move your mouse after unfollowing because Manageflitter deletes automatically the accounts that you have already unfollowed. It makes the process much faster.
Do You Want a
FREE
& Easy-to-Follow
7-Day Course
to
Make Money Online
for Beginners?
Easy-to-Follow

Beginner-Friendly

My Personal 1-on-1 Support for You
Get Started for FREE Below Before this offer goes away!
Then just "click, click, click and click." So much as you want to unfollow.
In Manageflitter you have a daily unfollowing limit but you can get the limit bigger by following Manageflitter on Twitter, sending a tweet about Manageflitter or subscribing to their email list.
You can see the options in the center on top of the page.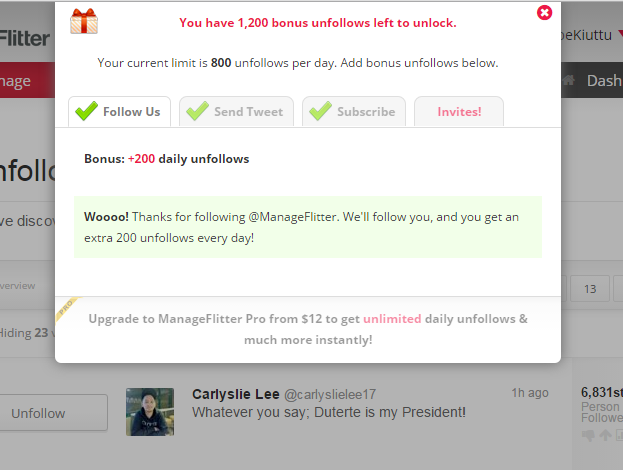 With the premium account you would get unlimited daily follows and also many other tools. There are also many other tools in Manageflitter but today I only concentrated to unfollowing -option.
Video Tutorial
I made a quick video tutorial for you also to give you clear instructions how you can unfollow people on twitter

How to Unfollow People on Twitter Fast – Questions?
I hope you find this tutorial helpful. If you have any questions or comments don't hesitate to leave them below.
Start unfollowing in Manageflitter here.
Manageflitter is very reliable application with more than 3.2 million users. They started already in 2010. But if for some reason you want to stop using Manageflitter with your Twitter account you can always unauthorize apps on Twitter. See for example this quick video tutorial.
Do you want to monetize your Twitter and other social media accounts?
Learn how in Wealthy Affiliate!