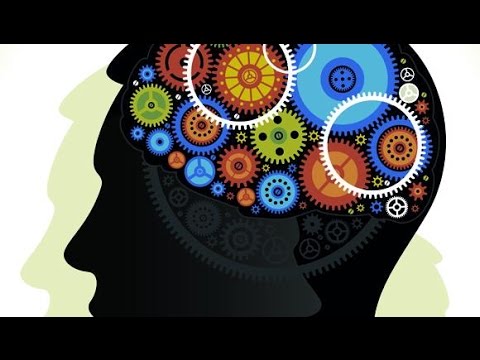 "Gather successful people from all walks of life and what would they have in common? The way they think!" -John Maxwell.
If you want to know how to success online you need to start from your mind.
You need to prepare your mind for success.
One of the most important findings in the human history is the following,
"We become what we think most of the time." -Brian Tracy
If you think about success and see yourself succeeding, you will eventually succeed. But if you see yourself failing, you will fail.
I am one of the Finland's best chess players. I have seen that this principle works as in chess but also in the other areas of life like in the online business.
Success vs. Failure in the Online Business
When you think about your online business it's important what you are expecting to happen.
If you are thinking all the time, "What if this doesn't work." "What if people don't buy my products." or "What if I don't have enough skills." Your thoughts will become self-fulfilling prophecies.
Probably people won't buy your products if you don't even yourself believe in them. The better attitude is to believe that people will love your products.
Compare if instead you would be thinking, "When will my breakthrough happen? Probably already in this month or then in the next month?" "I'm working so hard that sooner or later I will be rewarded." or "I love as I'm learning all the time and improving my business."
What do you think, which one of the attitudes will lead to a greater success in the online business?
If you are waiting for the failure, you will give up too easily. You will give up when you face the first difficulties thinking, "I knew that sooner or later I will fail."
But if you are waiting for the success you will automatically work harder thinking, "I'm not working hard enough to get the results I want. I need to work harder and better." (See Persistence Is the Key to Success.)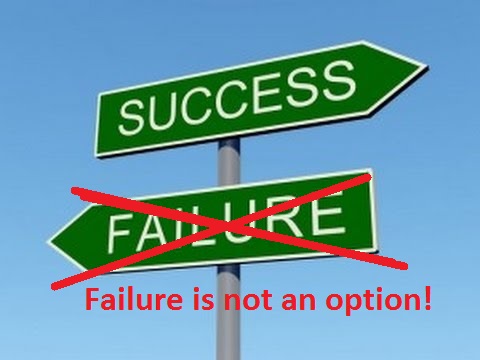 Failure is Not an Option
One important characteristic of the successful people is that they expect success. They are not waiting for the failure. (Temporary failures may happen but those are learning experiences. The ultimate failure is not an option. Temporary failures are the part of the ultimate success.)
They know that they'll achieve what they want and eventually they will.
My friend described one of her successful friends. She said, "He (the successful person) always somehow figures out his way. I don't know how but somehow he always manages to do it."
That's the point!
You don't need to know the exact way how to do it when you start. Just believe that you will succeed and somehow in the course of time you will find the way.
Remember that success doesn't come without paying the price. But when you are 100% sure that you will succeed, you will do all the required efforts and learn all the skills.
Create Your Success a Reality
Live in the way as you want to live in your dream. Don't think, "First, I need to success and then I will live like successful people." Start living your dream now.
Do You Want a
FREE
& Easy-to-Follow
7-Day Course
to
Make Money Online
for Beginners?
Easy-to-Follow

Beginner-Friendly

My Personal 1-on-1 Support for You
Get Started for FREE Below Before this offer goes away!
Clean your office.
Wear elegant clothes.
Listen to motivational music.
Treat your customers as well as you can.
Take pictures that show how your success will look like.
Put the motivational picture as your background picture.
The point is, make the coming success as real as you would have already achieved that.
Think how your life will be when you have done it.
Think how you have helped and impacted the people around you.
Make it real!
Reprogram Your Mind to Online Success
Here are 3 short texts from Wealthy Affiliate that can help you to program and prepare your mind for the online success.
15 Ways to Improve Motivation & Concentration
Choosing motivational Words for Success
I hope these thoughts will help you to success better in your online business. You will make it if you believe so.
But if you don't believe, the game is already lost. I believe in you!
What kind of techniques have you used to make yourself closer the ultimate success?