Build a proven $10,000-plus/month system; easy to install and implement even without prior experience; autopilot operation.  These are just a few of the promises made by the Stefan Ciancio, Simple Spencer, and Greg Kononenko. But is Turnkey Profit Machines a scam?
This is a question that you should always ask before being taken in by promises. Your diligence in researching about the product will pay off well.
---

Name: Turnkey Profit Machines
Website: www.turnkeyprofitmachines.com/live.html
Founders: Stefan Ciancio, Simple Spencer, and Greg Kononenko
Price: $27
Field: Make Money Online -Programs
---
What Is Turnkey Profit Machines?
Stefan Ciancio, Simple Spencer, and Greg Kononenko are the people behind Turnkey Profit Machines, an online marketing program. As can be expected, the trio makes the usual Internet marketing claims, such as a set-and-forget system requiring little work yet giving large rewards. They even added a $33,000 case study to attract more people to buy into the program.
The clincher: The promise that this is a real system that will generate real online profits for real people. But don't fall for these promises so fast since nothing's as easy as it sounds in online marketing, especially with the increasingly competitive industry.
After your purchase of the program, you will soon be offered several upsells and downsells. This is such a common tactic in many online marketing programs that even relative recognize as red flags. You will obviously spend more money on buying the upsells and downsells, which means more money for the trio. In my #1 recommendation, there are no upsells because they tell right away what are the prices and what they provide for free.
Turnkey Profit Machines' upsells and downsells are also too amateurish to be even taken seriously. The $33,000 case study is just fluff for the most part while the video testimonial by a person who apparently made $7 million is dubious. Think about it: If you made millions using Turnkey Profit Machines, will you tell other people about it without getting something for yourself?
Suffice it to say that the inconvenience of accessing the training, no thanks to the upsells and downsells, is a big turn-off. But there are also many other things that make the Turnkey Profit Machines little more than a scam in my opinion.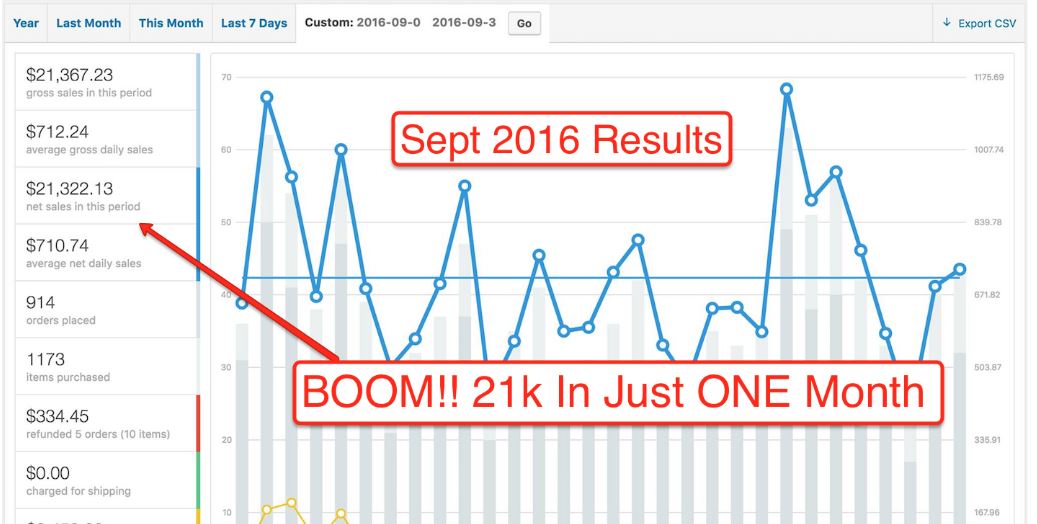 What Do They Teach?
First, the theory seems easy but the practice isn't, not by a long shot.  Basically, the steps are as follows:
Find a responsive online market that you can actually be a good competitor in
Create your Shopify store offering the products and services that will address the needs and wants of your chosen market
Drive targeted traffic to your online store
Build your email list so that you can offer new products and encourage customers to buy more from your store
It seems simple yet so complicated in practice. This is where the Turnkey Profit Machines fail their buyers.
For one thing, the trio of creators failed to provide in-depth discussions about each of the steps. This is such a serious oversight considering that newbies are their main target. The absence of step-by-step guides, useful tips, and expert instructions will leave newbies hanging in the air, so to speak. If you want a step-by-step training to make money online, have a look at Wealthy Affiliate.
Veterans, on the other hand, will not find anything new, much less revolutionary in the program. Instead, many will be left scratching their heads over the bad pieces of advice.
For another thing, the creators teach people that the best traffic-driving method is Facebook ads. You will then be instructed to create a Facebook account with your niche as its focus, link it to your Shopify store, and advertise ads directed at your target market. You can then either cut the campaign if the ads fail or pour more money into it in case it succeeds.
But does Facebook ads work? Yes but you have to know exactly what you're doing to make it here. If you're a newbie, you will have such a difficult time understanding and dealing with paid ads. Your first instinct then is to back out of Facebook ads, which isn't such a great start to your online marketing plans.
Who Is Turnkey Profit Machines For?
The product is obviously designed for newbies in online marketing.  You're likely a newbie if you fall for the promises made by the creators of Turnkey Profit Machines. You will find that veterans will find the content nothing but fluff. Learn how to avoid scams online.
Turnkey Profit Machines Tools & Training
The program provides basic training limited to videos and texts. You will be shown how to set up your e-commerce store, sell products in it, and attract traffic to it, as well as the basics of drop shipping.
But here's the thing about the training in the program. You can actually find better resources in other websites. You don't even have to pay for the more reliable information, unlike when buying the Trio Profit Machines.
With the purchase, you will also get four modules with a total of 16 videos, all of which are presented by Simple Spencer. You also get the over-the-shoulder point—of-view case study, supposedly by the person who achieved the $7 million mark.
Turnkey Profit Machines Support
The three creators can apparently be contacted for answers. The website also features a members' area when you buy the program.
The Good & the Bad
There are a few good things about the program:
Do You Want a
FREE
& Easy-to-Follow
7-Day Course
to
Make Money Online
for Beginners?
Easy-to-Follow

Beginner-Friendly

My Personal 1-on-1 Support for You
Get Started for FREE Below Before this offer goes away!
A few useful tips about product sourcing and selling
Low price
Reasonable step-by-step training although not as in-depth as necessary for newbies
The bad things about the program are plenty including:
Lacking in in-depth discussions suitable for newbies
False promises including simple steps, high income, and "automatic earning mode"
Risky Facebook ads strategy for newbies
Requires capital for sourcing the products, setting up the online store, and advertising
Upsells, such as the case studies for $27 additional fees, meet the client almost immediately
My Final Opinion of Turnkey Profit Machines
In my opinion, Turnkey Profit Machines isn't exactly a scam but it's straddling the thin line between a scam and legitimate program. While you will get four modules that contain useful tips about online marketing, the contents aren't worth the money you paid for them. You're better off reading instructional materials and watching educational videos, perhaps even asking your mentor, than buying into it.
If you want to get into affiliate marketing with proven results, I highly recommend Wealthy Affiliate. You can create your own website within minutes, get hosting and domain services, and choose from hundreds of products. If you don't want to use a single penny, that's definitely fine. You will get 10 interactive video lessons, 2 free websites and my 1-on-1 mentoring to get started. You will also get an access to other very successful Internet marketers within the community.
Have you tried this program? Am I being too critical with Turnkey Profit Machines?
Let me know in the comments below! 🙂