People are asking all around the Internet, "Is The Four Percent Group a Scam or Legit?" They are intrigued of making money online and this looks like a potential way to do it. Vick Strizheus has a long experience of online marketing and he is going to teach you the steps to online success. But did you know about Vick's shady background? Has he changed or still continuing the same old habits?
I will give you an answer to all your questions in this honest Four Percent Group review
Fasten your seat belts. Let's go!
The Four Percent Group Review
---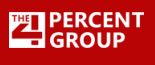 Name: The Four Percent Group
Website: www.FourPercent.com
Founder: Vick Strizheus
Price: $49/month or $497 one-time-payment
Field: Make Money Online -Training and Community
Overall Rank: 75 out of 100
Check out My #1 Recommendation, Wealthy Affiliate. This program has taught me to make consistent income online. At the moment I am a full-time online marketer and my income is growing each and every month. Thanks to WA.
---
What Is The Four Percent Group All About?
The Four Percent (4%) Group is an online business training and community. It's founded by a very experienced Internet marketer Vick Strizheus. He has more than 12 years of experience in Internet marketing and making money online so he for sure knows a thing or two about this interesting subject.
He promises that he is going to teach how you can step out of the average and create your own online success. He says that he has trained more than one million people on how to make money online.
Inside of the member's area, you can find following resources:
Start Here: 7 Steps
Marketing Center
Training Center which includes: Operation 100K, "How-To" Tutorials and Advanced Video Secrets
Events like Webinars
Shows like Vick's Daily Snaps

The Four Percent Group Member's Area
You can get into member's area for free to see all these resources. By the first look, member's area looks quite good and there is a lively community inside. There is also a forum inside 4% Group where you can connect with other members of this program.
If you are starting out, I would recommend starting with 7 steps "Getting Started" -Training (see the picture below).

The Four Percent Group Testimonials

When you get into the member's area, you can immediately find many positive testimonials from 4% Group members. You can see in the picture above that Adjunga Nossin says, "Made $4,800 in a single day with 4% system". And Amanda Troxel says that she made her first $300 in a single week just following  the guidance of Vick Strizheus
These testimonials sound, of course, appealing but I am also a bit suspicious. I have seen so many fake testimonials when I have reviewed tens of different "make money online" -products.
I also a bit more research about The Four Percent Group and I found many websites and blogs that were promoting this system. They claimed that 4% Group is awesome and it will make all your wildest dreams come true… Or something like that. It also raised my interest because I found so many sites promoting this program.
One reason that those guys are promoting 4% Group can always be that they were affiliates of this system and they were earning commissions from all of their referrals. Whose bread you eat, his songs you'll sing.

Is Vick Strizheus a Scam Artist?
Vick isn't a newbie on online business industry and he can really make his program sound interesting. He is a very successful Internet marketer. But I found out that before creating 4% Group, he has been involved in some other controversial "make money online" -systems. Some people even claimed that Vick's previous programs were scams.
I have seen it before that a scam artist creates several scams. When the first one loses the interest, he creates a new one and takes money from innocent people. Vick has also almost been arrested because of theft. There was a video on Youtube when he was in a court because of his crime. Maybe he has changed his character and I really hope so. Otherwise, we are not talking about the reliable guy.
Vick is dressed up and motivates you that you can also become successful. It's nice to listen to his talk. He has really studied how to become successful. I was surprised that in many of his training he wasn't talking about techniques about creating an online business but rather he talked about the right mindset.
Do You Want a
FREE
& Easy-to-Follow
7-Day Course
to
Make Money Online
for Beginners?
Easy-to-Follow

Beginner-Friendly

My Personal 1-on-1 Support for You
Get Started for FREE Below Before this offer goes away!
I understand that it's important to have a right mindset when creating an online business. Many people start out and they "try" this "make money online" -thing. By saying that they only "try" they are prepared for failure. A better attitude is to treat it like a real business because there will be some setbacks and temporary defeats. Then +$10,000/month and even $100,000/month income is possible
But if Vick only concentrates on talking about the right mindset, how anyone can break through without knowing the concrete steps to a successful online business. That's why he also gives lots of practical steps. He has walked the path to online success so he knows how you can succeed as well.
Vick Strizheus is not a scam artist. However, it doesn't guarantee that his program would be the best.
Conclusion – Is The Four Percent Group a Scam?
To this question, I need to answer I don't know. But I strongly guess that it doesn't work like they promise it to work. Most likely you will not be making $300 or even close during the first week of Internet marketing. I don't want to put you down but that's the reality. Making a living is possible but it requires hard work.
I know people who have made their first income within a week of starting their online business but it's quite rare and those guys were working a lot during that first week. But after you "get the ball rolling", it will become easier and easier and you can earn much more than you could in an average 9 to 5 job.
I don't want to put my money into Four Percent Group because it seems quite suspicious and I know already how to make money online. If you want to learn a proven system to make money online take a look at Wealthy Affiliate.
Their methods have been proven over and over again. Many members have quit their job and started a full-time online business. That's 100% true and you can prove it yourself. But as I said, it doesn't happen automatically by pushing a button. You need to get started and work, work, work.
I know lots of people who have succeeded online. All of them have one common characteristic. They never gave up. The fastest way to fail in the online business is to give up and the most sure way to succeed is to never quit.
Have you tried The Four Percent Group? Did you like it?
Have you also used other affiliate marketing training like Wealthy Affiliate or something else?
Let me know in the comments below! 🙂
I promise to answer all your comments and questions personally.