One year ago in March 2016 happened something interesting! A new company called Click Intensity was created. Lots of big-mouth promises about easy money and getting rich quick. What happened then? Is Click Intensity a Scam? Read this honest review by our YourOnlineRevenue -team member.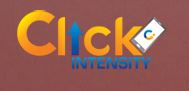 ---
Name: Click Intensity
Website: www.ClickIntensity.com
Founded: March 2016
Field: Make Money Online -Programs
Verdict: Scam. (Read About My #1 Recommendation to Make Money Online)
---
 What Is Click Intensity?
Click intensity is a relatively new company and starts off marketing itself as a company that pays you to complete tasks and to advertises for other companies. However, it very quickly turns into you earning commission for just signing people up to buy their $25 silver coin pack, which gives you a share in the company. From there you wait until the share becomes $30, and you make that back.
How Does Click Intensity work?
It works by you signing up, completing tasks, and also giving you the chance to advertise for other companies. However, you make the most money by getting other people to sign up. 10% commission is given for every new level 1 member you can get to join and buy a silver coin pack. Which is where the company makes most of its money. But they really push you to keep buying shares in the company, convincing you to buy until you have 4000 shares, claiming that's going to make you the most money.
They also do not offer any training once you join, on how to grow your business or properly invest. They have videos on their YouTube channel, but outside of that, you're kind of on your own.
=> Want a Step-By-Step Training to Make Money Online? Start Here!
How to Make Money with Click Intensity?
Click Intensity doesn't say exactly how much, however, they do push you to buy shares, pushing the fact that you won't get fully paid for the system unless you invest $100,000 into it. This seems like a red flag to me, because you are constantly buying without being paid. In their videos, they also state that do not even know when you will be recompensated or if you even will be.
The fact is, when you're investing in the company, if the company is profitable, then you will be too. But if they fail, then your investment is lost. They do not provide training on this at click intensity or educate their clients about this matter. They just want you to keep buying and spending money. In their videos, they also state that they do not even know when you will be paid. So you could be throwing $100,000 at a company, and never get any return.
I have been quite a successful investor during my life. I can say as an advice that doesn't put your money into a company that's not providing real value. Click Intensity is just trying to pump up money by selling big hopes for their members. But where is the value? That's a crucial question.
You can also make money by just getting other people to invest. However, there is a $25 dollar fee to be able to do this. But why would you sell a scam? That would not be an honest way to make money online.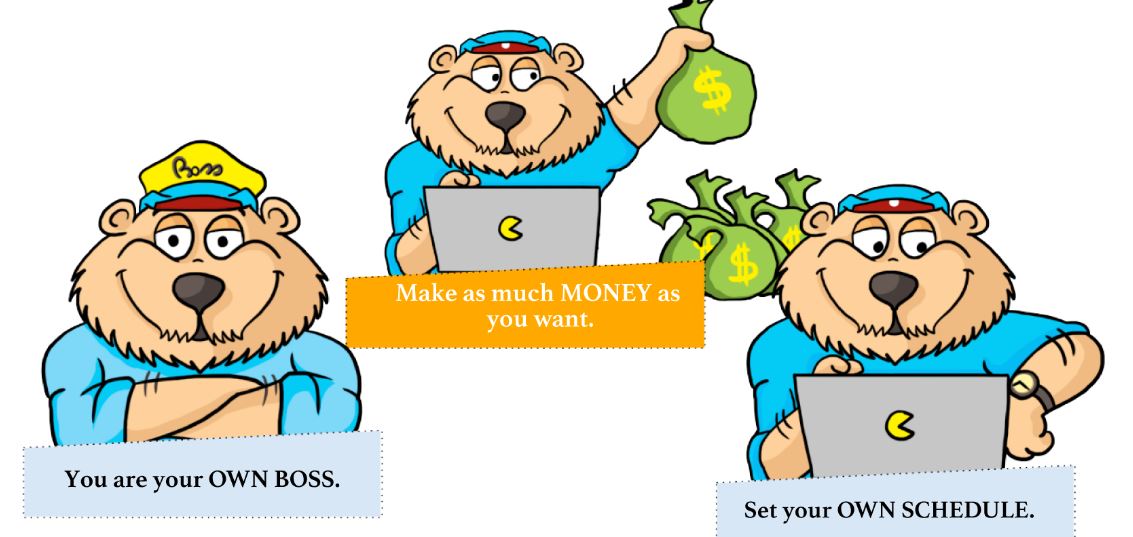 Is Click Intensity Reliable?
Click Intensity does not appear very reliable. For one reason, they do not have an approximate timeframe for when you will be paid. This is bad business practice. Because they don't say, you'll be paid a week after your investment, they can get away with never actually paying you for anything you bought, sold, or completed.
They also do not have any contact information, and their support page no longer exists anymore. This means that even if you were to invest, there would be no one to talk to if there were problems. Click Intensity is very unreliable for these reasons. Even if they only had an email at the bottom of the page, that's something that people can attempt to contact.
They literally have no way to get in touch with them unless you try to bring them to legal action and they are forced to face you. That's not what a reliable company does. A reliable company will answer all your questions, and address your concerns, mostly because they have nothing to hide.
Pros & Cons:
Pros:
Tell me if there are any pros 😉
Cons:
The potential return on investment could be very high. However, there is no guarantee that you will have any return at all.
There is no support page or contact information. So if there is a problem, then you are on your own.
There is no guarantee that you will be paid, or an estimated time you will be paid. You could be waiting years for payment.
The amount you have to invest to get the full effect out of the company is ridiculous. You have to invest $100,000 in order to make the most money. You could start your own business with $100,000, and receive training for it as well, and still, have some left over to keep in savings.
You could purchase shares in a company with very little knowledge of investing and shares. Many people cannot get involved in stock or shares because they don't have the knowledge. However, this company lets you buy a share with very little ease. => It makes some people fall into this scam
Conclusion – Is Click Intensity a Scam?
Yes, it is. Click Intensity is a Ponzi scheme that provides no value for the money that you invest. I always recommend staying very far away from such companies. Do your research so you won't fall into this kind of scams.
If you are still interested in making a living online, I have a good training for you. It's completely free to start and doesn't require any prior knowledge. It won't make you rich quick but it will teach real skills how you can build your own online business.
Have a look at this step-by-step training to make money online. You will get 10 interactive video lessons, 2 websites and my 1-on-1 mentoring for FREE!
Do You Want a
FREE
& Easy-to-Follow
7-Day Course
to
Make Money Online
for Beginners?
Easy-to-Follow

Beginner-Friendly

My Personal 1-on-1 Support for You
Get Started for FREE Below Before this offer goes away!
Does it sound too good to be true? => Try Out Yourself! 😉
Have you run into pyramid schemes? What about some of your friends?
Let me know in the comments below! 🙂