Today we are going to take a closer look at ACN. It has been in the business already since 1993 but there are lots of negative reviews and complaints on the Internet about their company. Is ACN a Ponzi Scheme? Let's find out!
---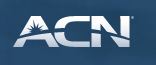 Name: ACN (American Communications Network Inc.)
Website:  www.acninc.com
Founded in: 1993
Founders: Greg Provenzano, Tony Cupisz, Robert Stevanovski and Mike Cupisz
Field: Multi-level Marketing (MLM)
---
What Is ACN?
ACN is a multi-level marketing (MLM) company that offers an opportunity to earn income. ACN provides telecommunications, energy, merchant services, and other services, through a network of independent sales agents known as Independent Business Owners (IBOs) who work on a commission basis.
These Independent Business Owners are able to recruit new people as sales agents and are also eligible to earn residual income and bonuses through the acquisition of individual customers, as well as customers recruited by other IBOs under them. With its business model in place, ACN claims to have helped people around the world achieve financial independence while saving them money on services they already use.

ACN Products

ACN also claim to be one of the biggest telecommunication, energy and vital services for both businesses and homes because they offer numerous products and services for both distributors and consumers. ACN focuses on products and services that are essential to consumers, which they seem to be doing right. ACN do not require its distributors to purchase services they do not already use on a regular basis because the company prides itself in helping people save money on everyday expenses such as:
Cell Phone Plans- Get phones and plans without any contract on Sprint's 4G LTE Network or Verizon network.
Home Security & Automation- Choose from two brands (Vivint and ADT)
Home phone services- for Local Long Distance Calling
Energy – Choose from Natural Gas (XOOM energy), Electricity and Solar Power plans at either fixed or variable rates, and no charge for delivery or maintenance.
Television Channel Plans- DISH or DIRECTV
High-speed Internet Plans- in AT&T or CenturyLink territories or others.
Certainly, most of these plans come with a great value, For example; the XOOM Energy was recently ranked 500 positions on the list of America's Fastest-Growing Companies. Also, the Flash Wireless service offers an economical $36 plan for minimal usage: you get to the text, talk, and surf the internet.
Services may be bundled, resulting in enticing rewards for customers. Bundles can bring about $200 to $500 in rewards to customers, depending on how many services are selected.  However, the bundle rewards offers are limited, so you should always check the ACN website for updates.
In my opinion, the problem with MLM-systems is that the main focus is not usually in the product but in the system. They concentrate more on recruiting rather than thinking about their products. Of course, they always say that the products are the best in the world but most of the time they are just much more expensive than their counterparts.
With affiliate marketing, you don't need to sell overpriced products that you can choose whatever products you want to promote. You have more freedom and more possibilities.
ACN Commission Structure
Since ACN is a Multi-level marketing (MLM) which can also be referred to as network marketing company, like other MLM businesses there is no new selling strategy. They simply start with a single independent sales agent whose job is to sell the company's product and also recruiting sales agent.
You basically earn commission on the basis of the quantity of product sold and also for signing new sales agents. However, the chance of earning additional money comes from the commission of the total sales of agents you recruit. The additional sales agents recruited also carries the responsibility of recruiting other agents, this results in multiple levels and an endless stream of sales agent recruiting agents.
The basic commission is a percentage of your customers' monthly billing amounts. Commission starts at 2% and can go as high as 8% of the total of all your customers' monthly bills. Let me explain better with this example; if the total monthly billing for all your customers is $10,000, you earn 70%, or $700 commission each month.
Also, depending on the number of sales agents you recruit, you can also earn between ¼ and 6% of the total of their customers' monthly bills. Lastly, you can earn a bonus of $90-$275 monthly when new agents you recruit are able to generate a roster of six to eight customers within 30 days of becoming an agent.

Unlike some Multi-Level Marketing companies that do not require you to "buy in," ACN does. ACN offers two options which carry with them different expectations and opportunities. Firstly, you can decide to pay a startup fee of $99 and become a customer representative of the company- you opt out of recruitment expectations and focus mainly on making money by selling products. Secondly, you can decide to enter as a team trainer by paying $499, which carries with it bigger expectations and opportunity to earn a higher income.
But the truth be told, ACN is in a market that is super saturated with numerous MLM companies that offer similar products & services, and therefore, recruiting numerous agents is where the significant amount of money can be made. For people like me, I have a problem with that, I prefer simple things like; make a sale and earn a commission, but no downlines and massive recruiting. However, if you are passionate about recruiting and creating a downline, you might just like ACN but if otherwise, you will definitely have a tough time building this business.
Pros & Cons
Pros:
They have been in business since 1993, which means that they have a sound foundation and are very unlikely to disappear anytime soon.
They sell quality products.
You get refunds a few days upon joining.
Cons:
Earning good money requires huge sales.
You are subject to a down line dependency.
Signup cost is high.
It has many negative reviews, which can give you a hard time promoting it.
Products are easily overpriced because it's an MLM-system
Conclusion – Is ACN a Ponzi Scheme?
I will like to start by saying, I think ACN is not a scam, being around for over 23years and operating in all continents of the world (except Africa) can be considered highly remarkable. It is no doubt one of the most recognized multi-Level Marketing companies and has won numerous reputable awards for itself.
Do You Want a
FREE
& Easy-to-Follow
7-Day Course
to
Make Money Online
for Beginners?
Easy-to-Follow

Beginner-Friendly

My Personal 1-on-1 Support for You
Get Started for FREE Below Before this offer goes away!
On the other hand, there are many divided opinions and negative reviews about ACN, it also has a higher signup cost compared to other Multi-Level Marketing companies, and if you do not have the right set of skills to sponsor people or have access to lots of potential leads, you might want to think twice before spending that much on application fee.
I don't personally like MLM-programs because many times they have overpriced products compared to ones that you would be in a normal supermarket. They must be expensive because there are so many people who want to get their salary.
I prefer affiliate marketing over MLM for many reasons:
1.You don't need to recruit other people
2.Products are not overpriced. On the contrary, you can sometimes offer a good discount.
3.You can sell any products you want.
4.Your earning potential doesn't depend on your downlines
5.You can earn a huge passive income
If you want to learn how to become a successful affiliate marketer, I recommend joining Wealthy Affiliate. It is world's biggest community of successful affiliate marketers with more than 800,000 members. They have a step-by-step training that's proven to work. In addition, you will get 10 interactive video lessons, 2 websites and my 1-on-1 mentoring for free.
Have you experience of ACN or some other MLM-programs? What kind of experiences did you have?
Let me know in the comments below! 🙂