This is the day of eCommerce when even brick and mortar business owners have an online presence. The snag with that is that there are bazillions of websites. Shoppers have their choice of sites, and they ruthlessly exercise that choice. Another snag for the small business owner is getting visitors to view their website. Add to this the fact that every day new business owners, whether eCommerce owners or multi-level marketing owners have the same goal: traffic. How does one get traffic?
Traffic exchanges are one way to have one's business be seen by large groups of persons. They are generally free to join. They offer many different advertising packages. They also offer users a way to make a little money aside for the return, if any, from ad packages. Users will view other business owners' ads, click that they have seen it, and rack up pennies towards their future income. Their ad is simultaneously being seen by other advertisers. To illustrate the subject, let's examine Ad Click Xpress.
After reading this Ad Click Xpress Review you will know for sure if you want to join their program or not.
Want to Get My 7-Day Email Course to Make Money Online?
Enter Your Email Below to Steal My PROVEN Formula to Create Your Own "Money-Making Machine" In a Week...
We respect your privacy. No Spam.
Ad Click Xpress Review
---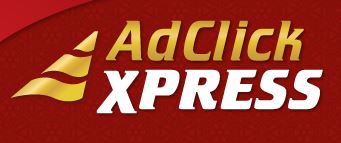 Name: Ad Click Xpress
Website:  www.adclickxpress.is
Founded: 2012
Field: Online Advertising
Overall Ranking: 0 out of 100. (Check my #1 Recommendation, 98 out of 100)
---
What is Ad Click Xpress all About?
ACX is a traffic exchange offering ten dollar advertising packages. For this ten dollars, advertisers receive 600 credits (this means eyeballs on advertisers' pages when the page is clicked upon) and banners. When the ten dollar ad pack matures, advertisers will be paid $15. Advertisers may take the money and run, or they may put the money back into further ad packages.
When the math is done, it pays to buy perhaps ten ad packs. As each day passes, withdraw a certain amount and buy another ten dollar ad package. Business persons can see how they can make a decent income as well as advertise their business. First page ads, full page ads and any number of clicks on their pages will net the business owner lots of eyeballs on their business offerings.
BUT read further. ACX is not as good as it may sound at first…
How Can I Make Money with Ad Click Xpress?
As described above, buying ad packages and buying more upon maturation is one of the ways business persons make lots of money in traffic exchanges. However, most all traffic exchanges offer a certain percentage of the take when business persons have people sign up beneath them. Most offer ten percent when the people beneath you buy ad packages in addition to signing up other people. Add all this to the pennies obtained through clicking on other business peoples' pages, and the business owner will have a nice income.
ACX works in a similar way like Fort Ad Pays and another similar site. They are called revenue share websites. Everyone buys a package and gives some money for those who are already in the pool. But what happens when nobody enters again? The system collapses.
How Much Money Can I Make?
I have read testimonials of Ad Click Xpress and other members who said that they earned thousands of dollars but they couldn't withdraw their money. Ad Click Xpress showed that they have earned already, for example, $5,000 but when they clicked "Withdraw", they realized it was only imaginary money. The money that you would earn from ACX doesn't seem to exist.
So, your earning potential according to several testimonials is close to 0. You are risking every penny that you give them.

Pros of Ad Click Xpress are:
Cons of Ad Click Xpress
The cons are pretty serious:
No listed owner, address or landline phone number
Does not pay withdrawal requests
Has morphed from JustBeenPaid to profit clicking and not to Ad Click Xpress inside seven years
Present members complain of not getting their payouts for months
Conclusion – Is Ad Click Xpress a Scam or Is It Worth It?
An honest review simply puts forth the evidence. In the end, it is the business owner who must decide if any company is worth their hard-earned ten bucks. I must say that don't use it for Ad Click Xpress. It's called a Ponzi scheme because new "investors" pay the original people who set it up. If you put hundreds or thousands into it, you'll lose money you can't afford to lose. My advice: don't go there.
If you are interested in making money online, I recommend joining Wealthy Affiliate. It is an online business training platform and a community of online entrepreneurs. It's the best where I learned to build my first online business. I am making more and more money each month with their principles and my current goal is to become a full-time online entrepreneur in 2018, thanks to WA.
The concept what Wealthy Affiliate teaches is the following:
1.Create a website about a subject you like. Can be anything from tennis to dogs, from diapers to programming or from cooking to bodybuilding.
2.Write reviews about different products. For example about tennis rackets, gym equipment, different food recipes and anything that you can imagine.
Do You Want a
FREE
& Easy-to-Follow
7-Day Course
to
Make Money Online
for Beginners?
Easy-to-Follow

Beginner-Friendly

My Personal 1-on-1 Support for You
Get Started for FREE Below Before this offer goes away!
3.Leave affiliate links. When somebody clicks your link and buys a product, you earn the commission.
4.Repeat the process. Write more reviews, leave more links, get more visitors, get more sales and generate a full-time income.
It's a simple process but you need to learn a few thing to become a succesful affiliate marketer.
Have you tried Ad Click Xpress or another online advertising platform?
Let me know in the comments below!