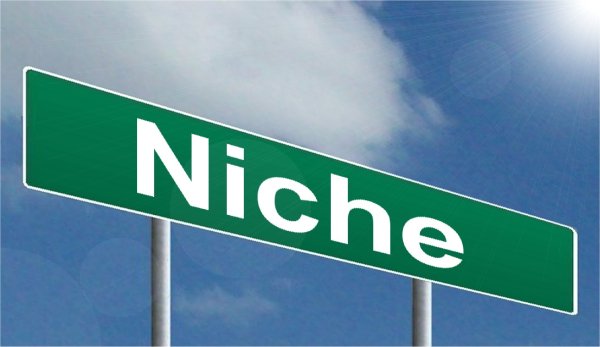 If you are going to make online business (and earn money online) first you need to choose your niche.
Let's define, what is a niche?
According to dictionary.com, "A niche is a distinct segment of a market".
Your niche can be literally anything. Your hobby, an interest, a passion, a problem, a need. Literally anything. There are billions of people today in on the Internet and they are making billions of searches every day. There is a huge need.
#1 You Must to Be Interested in Your Niche
When you are thinking your niche I think one the most important things is that you are interested in your niche. If the only reason for choosing a niche is because you want to make money I'm 99% sure that your motivation will end at some point.
You will be working related to your niche a lot. You need to provide content and value for other people in that niche. You need to learn new all the time and make some "research".
So, start thinking what are your interests.
But we change all the time as a person. You can get interested in the new niche. For example, before I wasn't interested in making money online niche but now I am.
David Schwartz taught in his classical book that when you dig deep down into new subject you will be more interested about it.
#2 Other People Must be Interested in Your Niche
Simply "a niche is really a group of people looking for stuff" (check this out!).
Let's think about some examples. People can be interested in gym, hiking, playing saxophone, manga series, relationships, Greek language or fancy clothes.
There are so many different niches. With the Internet, you can easily find people who are interested in your niche. Think about selling Greek language teaching in your local town? The changes are that many people are not interested in that niche. But on the Internet, you have thousands and thousands of people who are interested in your niche.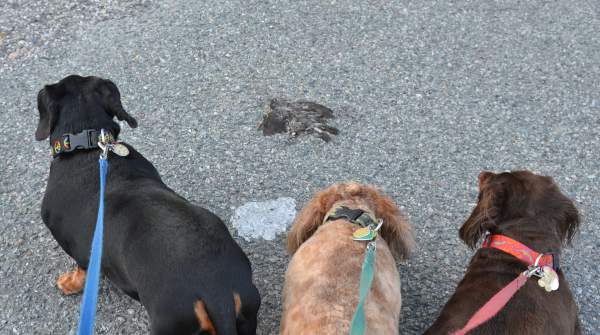 Even the niches that seem to be small can be enormous on the Internet. Even if there wouldn't be anyone who is interested in your niche at your country, there may be millions of interested people on the internet.
Don't be too broad with your niche.
#3 Let's Talk About Competition
Many people think that "Blah, I don't want to choose that certain niche because there's already a lot of competition."
Let's face the facts. If people are interested in some themes there is almost always some competition. Finding a niche where there isn't competition is very improbable. If you manage to find that kind of niche, congratulations.
Competition doesn't mean that you wouldn't make a success. Customers like different things.
There is a reason there are a million of every type of store in the world. There are a million grocery stores. There are a million hardware stores. There are a million men's clothes stores.
Do You Want a
FREE
& Easy-to-Follow
7-Day Course
to
Make Money Online
for Beginners?
Easy-to-Follow

Beginner-Friendly

My Personal 1-on-1 Support for You
Get Started for FREE Below Before this offer goes away!
Let's think about men's clothes stores. There are billions of men in this planet. All of them need clothes. Are all of them buying the clothes from the same place? No, never! There are millions of places where men are buying their clothes. Your niche could be selling men's t-shirts and you could full-time with that niche alone.
Everyone doesn't want to buy stuff from the same place. Compare between you and your friends. Do they go to the same grocery store? Do they use the same online store? Do they buy their clothes from the same store? Do they use the same travel agency when they travel?
People like different things. Even if there is competition. Some of the people probably would choose something different than the existing companies.
If you hear people complaining about their service, products or something else what they have bought, it tells you that there is an opportunity to make the things better in that niche. Would it be your opportunity?
#4 The Most Important Step. START.
The problem of most people is that they may have great ideas but they never take action. They are wondering, "Ohh, how wonderful it would be to achieve such and such things. " but then they refuse to take action. DO NOT BELONG TO THAT GROUP!
Your first niche can be a success. Or it can be a learning experience towards success. Remember, failure is not the opposite of success.
The failure is the part of success.
Failures teach you something new. Satisfaction with mediocrity is the opposite of success. Don't be satisfied with mediocrity. Be willing to be better all the time.
The most successful people have tried many different niches before making their real breakthrough.
Choose one niche and stick with it.
Tips From the Millionaire
Kyle, the founder of Wealthy Affiliate has taught hundreds of thousands of people how to earn money online.
Check out his tips in the lesson Choosing a Niche.
I hope you found this text useful and gave you some new insights.
1.Do you need more help with choosing your niche? Leave a comment below!
2.What are your tips for choosing a great niche? Leave them below