Project Payday Review – Is Project Payday a Scam or Legit?
Name: Project Payday
Website: www.ProjectPayday.com
Price: $4,95 for 7-day trial , after that $49,95/month
Owners: Jeff Walker
Overall Rank: 10 out of 100

Project Payday Introduction
Jeff Walker is a guy who is earning $100,000's every single month from the Internet and he wants to reveal his secrets how he is doing that. Or at least that's what he is saying himself.
Want to Get My 7-Day Email Course to Make Money Online?
Enter Your Email Below to Steal My PROVEN Formula to Create Your Own "Money-Making Machine" In a Week...
We respect your privacy. No Spam.
Mr. Walker is talking true when he explains that earning real money from the Internet requires building a business. He says that "Click, click, click and earn $10,000/month" – strategy is false. He promises to teach you a real business that can generate a big income from the comfort of your own home.
He warns you about the online scams saying that they promise quick riches without any good business.
But is Walker's own business, Project Payday, another scam program? Let's find out!
(At least he wants to arouse our attention by showing the pictures of his paychecks. See the image below)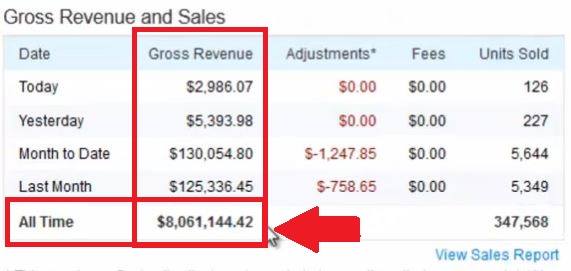 How Does Project Payday Work?
You have two options to earn money in Project Payday:
1.Fill out Cost Per Action (CPA) offers
2.Refer other people to join Project Payday
Project Payday has so-called CPA (Cost Per Action) products. Different advertisers will send you their forms and information and you need to do a the certain action to earn money from them. For example, watch their video or receive their sample products.
They will send you different offers and you can choose which one you want to accomplish.
As you keep on filling their forms many times you need to put your credit card information also. You need to do that in order to earn money from them.
Let's imagine that you fill out 5 offers and you put your credit card information 5 times. Then you the same also the next day. Is it fun to leave your credit card details everywhere? That is what you need to do in Project Payday.
After completing two offers you can join their referral program.
In their referral program, you refer other people to join their program and you will earn commissions when someone joins and pays the membership fees.
But honestly, I wouldn't like to refer people to join this program. They don't provide really significant value for the members. Just some "try to make money easily" -tricks that don't even work well.
Pros & Cons
Pros:
You may earn some money
You will get the opportunity to try various products
Cons:
Do You Want a
FREE
& Easy-to-Follow
7-Day Course
to
Make Money Online
for Beginners?
Easy-to-Follow

Beginner-Friendly

My Personal 1-on-1 Support for You
Get Started for FREE Below Before this offer goes away!
No free trial
No good training
"Smelly" business model
You need to put your credit card details in so many places
Some companies may share your information with third parties
It's sometimes difficult to return the samples from the advertisers. When you don't manage to return the sample, they think that you have bought it and charge you the money.
You will get a lot of emails, junk mails, and even phone calls.
Is There Any Training in Project Payday?
They have some kind of training…
BUT…
The little training mainly teaches you how to earn money by filling out the forms and how to get the other people join to their program.
I believe that the main reason that there are some people who talk in a positive way about their program is mainly because they want to earn money by referring people to join Project Payday.
Project Payday Pricing

Like in the many other "MakeMoneyOnline" -products, Project Payday doesn't provide a free trial. 7-day trial costs $4,95 which is quite typical for many programs.
I personally prefer products that offer a free trial like Wealthy Affiliate. Because you never know about these "Project Paydays if they are real scams and after you give your bucks you don't receive anything in return. Even though $4,95 is not a big money, imagine giving it many times for different scammers. I guess that you would have better use for your time and money?
After their 7-day trial, the membership costs $49,95/month as you can see in the image above.
Who is Project Payday for?
In my honest opinion, Project Payday works well for the companies who are providing their samples if you join their program.
They will send you their advertisements so it will totally be beneficial for them.
But I don't recommend to join the program. It's not for the people who want to earn money online with the good business model.
My Final Opinion of Project Payday
Is Project Payday a scam? In my opinion, yes.
You may earn some money with Project Payday but very probably nothing very significant.
Project Payday doesn't teach you great business models even though they promise so.
If you are really interested in earning money online I recommend learning how to do it in Wealthy Affiliate. They will provide you a comprehensive training how to create your own online business and start earning passive income from the Internet.
Project Payday at a Glance…
Name: Project Payday
Website: www.ProjectPayday.com
Price: $4,95 for 7-day trial , after that $49,95/month
Owners: Jeff Walker
Overall Rank: 10 out of 100
VERDICT: SCAM. Not Recommended.
I hope you find this review useful and you can save your money from this scam product.
Do you have personal experience with Project Payday or some similar programs?