Today we are going to take a look at one of the biggest opportunities to become rich quickly that has been around for 3 years. You have probably learned if something is too good to be true it probably is. And that is what I always say. Is OneCoin Legit? Find out in the next 3 minutes.
OneCoin Review
---
Name: OneCoin
Website: www.OneCoin.com
Founders: Dr. Ruja Ignatova
Founded: 2014
Field: Cryptocurrencies
Verdict: Not Recommended. (Check Out My #1 Recommendation)
---
What Is OneCoin?
Onecoin is a cryptocurrency which is created only a few years ago in 2014. Even though it sounds similar to bitcoins, it's totally different. Founders of onecoin want to advertise as a better and updated version of bitcoin because it gives them more money and followers.
However, I think that onecoin is not as reliable as bitcoin and I think it's actually a Ponzi scheme. Let me explain later.
Founders of OneCoin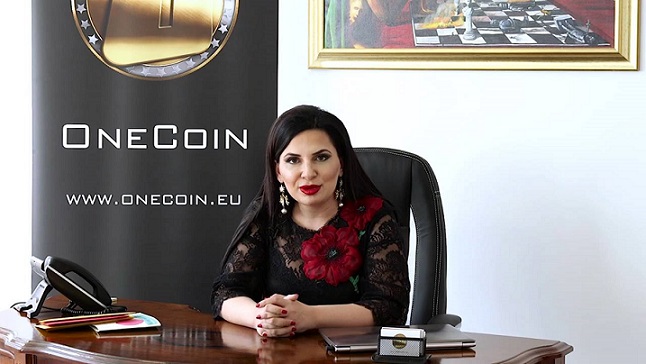 I must admit that founder of Onecoin doesn't look like a typical businesswoman or the founder of a cryptocurrency. She is 36 (34 when OneCoin was created) years old beautiful lawyer from Ukraine.
Ignatova has a lot of charisma and confidence when she's advertising her cryptocurrency. OneCoin has probably made her a billionaire or at least very rich. But did she do it with honest methods while maintaining a clean conscience? I don't think so.
Many figureheads of OneCoin are from Finland which is especially interesting for me because I am originally from Finland. I saw a statistic showing that one of the top earners of all MLMs in the world is the Finnish guy from OneCoin but now he's currently living in Thailand.
How Does OneCoin Work?
Even though the founders of OneCoin market is as a similar (and better) cryptocurrency like bitcoin, it's not. It is very similar to Multi Level Marketing (MLM) because it has many different packages, levels, compensation plans and other similar stuff.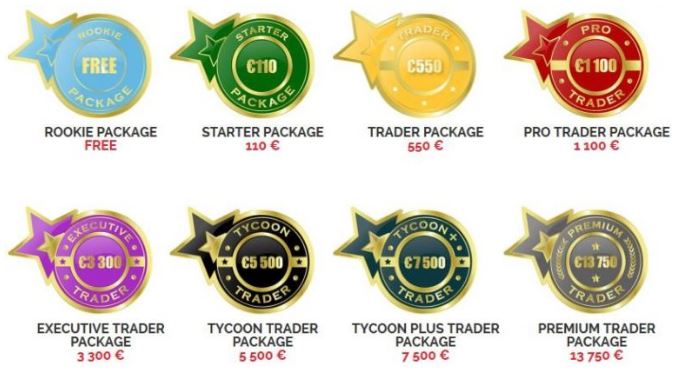 In the image above, you can see 8 different kinds of packages what they have. In addition, they have something even more expensive ones if you want to lose invest more of your money.
They have many kinds of rewards for buying packages and it would take a long while to explain them all. You have a quick look at the video below if you are interested. Notice that it takes 22 minutes and 30 seconds to explain OneCoin Compensation Plan.
WARNING: Video seems to been made a by a guy who is promoting OneCoin so don't believe every word what he says. He may be unreliable in something that he says.

Bitcoin vs OneCoin?
The idea of bitcoin is clear and simple. It's a currency that you can use already in many places including some Subway restaurants and in other big companies. In addition, there is no inflation and the transaction happens almost immediately. The code is open for everyone and everything is transparent. These are just a few benefits of bitcoin.
Let's compare it to OneCoin.
1.I am not 100% sure if you can pay anywhere with onecoin. I guess that you can't but tell me if I'm wrong.
2.Only one company knows the code and they can change it like they want. Basically, they can decide if they give money back to you or not.
3.There are complicated compensation systems and levels unlike in bitcoin.
4.Bitcoin seems to be more like a worldwide project while onecoin seems to be just one company's show.
Is OneCoin a Ponzi Scheme?
If you don't remember what is a Ponzi scheme, I wrote an article a little while ago where I explained what is it and how does work. The idea goes like this in a nutshell. Somebody creates a system and promises a huge return on investments for everybody who joins his system. The idea is that there isn't actually any real product but what members get is only a hope of becoming rich.
When new people join the system, they give their money to the people who joined before them. Founders and those joined in first become rich while newcomers become poor. The only way to get your money back or to earn more is to get new people in. Many people become so desperate that they start inviting their friends and family members to join.
Do You Want a
FREE
& Easy-to-Follow
7-Day Course
to
Make Money Online
for Beginners?
Easy-to-Follow

Beginner-Friendly

My Personal 1-on-1 Support for You
Get Started for FREE Below Before this offer goes away!
The system becomes bigger and bigger. But when new people stop coming, it starts to collapse and ultimately ends. In that point, the founders have usually gone somewhere far away that nobody can't find them anymore.
In my opinion, onecoin fulfills all characteristics of a Ponzi scheme. They don't provide any value but only a hope of becoming rich and lots of hype!
That's the idea of most cryptocurrencies, "Pump-and-dump". Somebody creates a new cryptocurrency and wants everybody to join. When many people have joined, the founder sells all his currency and walks away rich. Who paid him? Those guys who joined the Ponzi scheme. Fortunately, Bitcoin doesn't seem to be a Ponzi scheme.
Pros & Cons
Pros:
Cons:
OneCoin is a Ponzi scheme
Lots of hype
No real value
False marketing
Conclusion – Is Onecoin Legit?
In my opinion, onecoin is a scam. They have these huge promises and big talks but nothing real. They get people to join them with the charisma of a few leaders. That's typical for MLMs. They have conferences with powerful music and with lots of emotions. A speaker is shouting and trying to get spectators excited. Then, in the end, they will collect money of all innocent people who refuse to think with their own brain.
I recommend that you should stop chasing this kind of "get rich quick" schemes right away. 99,99% of them are scams and you will just end up with no money and with a bad humor in the end. Still, I believe that it's totally possible to escape the rat race in a short period of time by building a successful online business.
My #1 recommendation is Wealthy Affiliate because they teach step-by-step how anyone can build a thriving online business without prior knowledge. I have friends who are nowadays making $10,000 per month online with their training. I need to work still to reach those numbers but I am 100% sure and committed that I'll reach it because my online income is growing every month.
One of the biggest benefits compared to other systems Wealthy Affiliate has is that you can start for 100% free. You don't need to invest even a single penny. Compare it to most MLMs and other systems where you would need to pay lots of money before getting anything.
WA is not MLM or a "get rich quick" scheme. It is an online university with a comprehensive training. It's also a community of online entrepreneurs. I offer you 10 interactive video lessons and 2 websites for free. Are you ready to take a challenge and start building an online business?
Have you bought OneCoin, Bitcoin or other cryptocurrencies? What kind of experiences did you have?
Let me know in the comments below! 🙂