Earnably Review 2020 - Update
If you are looking for a brutally honest Earnably review and the best ways to make money online, you came to the right place.
I have just published an updated Earnably review on YouTube and you can take a look at below.
In the video, I show in how much money Earnably really pays for their members. Watch the video until the end if you want to learn the best way to make money online.
If you have any questions, don't hesitate to ask me and I will be happy to help you out. I've helped +3,000 individuals to start making money online and I'd love to help YOU as well.
Enjoy my Updated Earnably review by clicking the video below 🙂
More...
---
Original Earnably Review That Became Popular
Below you can find my original Earnably review that has generated 1,000's of views and numerous likes.
There I revealed to you the brutal truth about Earnably for the first time on YouTube and people loved it.
I noticed that many people were searching an answer to a question, "Is Earnably a scam?" on Google. Maybe you did so also and you are thinking whether this is a great way to earn some extra cash online.
I decided to write this Earnably review to answer all of your questions regarding this website. I have experience of more than 300 make money online opportunities so you can be sure that the right person is giving you the advice.
Earnably Review
---
Name: Earnably
Website: www.earnably.com
Type: Get Paid To Sites
Short Review: Earnably is probably one of the best get-paid-to sites. However, I don't recommend it for you because the earning potential is still extremely low (estimation: $2-3 per hour). The same is with all other survey and GPT sites. You can earn some extra cash but it's definitely not worth it because the earnings are way below the minimum salary.
If you are interested in making a living online, I recommend taking a look at My #1 Recommendation. This program has taught me and thousands of other people all around the world to earn a living on the Internet. I bet you'll like it as well. In addition, it's possible to start for completely free.
---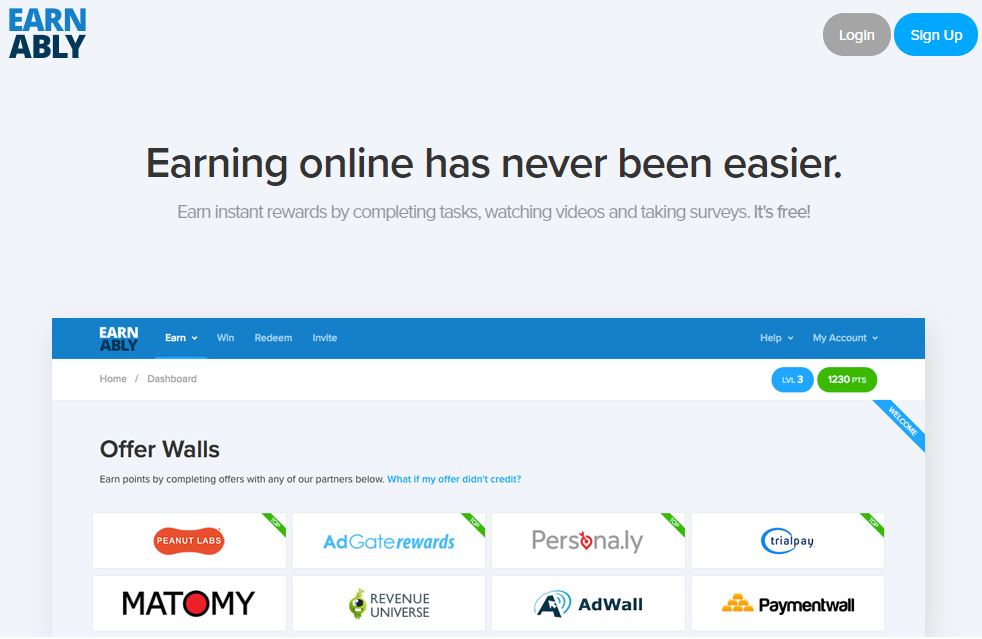 What Is Earnably?
Earnably is website a where you can get paid for completing simple tasks like
Watching videos
Downloading mobile apps
Playing games
Answering surveys
And so on.
You probably know some similar sites like Earnably: PrizeRebel, ClixSense, InstaGC, etc. The list would be endless. There are nowadays hundreds of websites that pay you for completing mini tasks.
I don't spend my time on any of those GPT sites anymore because I've realized how low the earning potential really is. However, let's have a look if Earnably would be different.
How to Make Money with Earnably?
First, you need to naturally sign up. It takes probably less than 10 seconds because you just need to give your email address, username, and password. They'll send you a confirmation email. You click the link and you are ready to get started.
Do You Want a
FREE
& Easy-to-Follow
7-Day Course
to
Make Money Online
for Beginners?
Easy-to-Follow

Beginner-Friendly

My Personal 1-on-1 Support for You
Get Started for FREE Below Before this offer goes away!
On Earnably homepage you'll see the following list of their offers: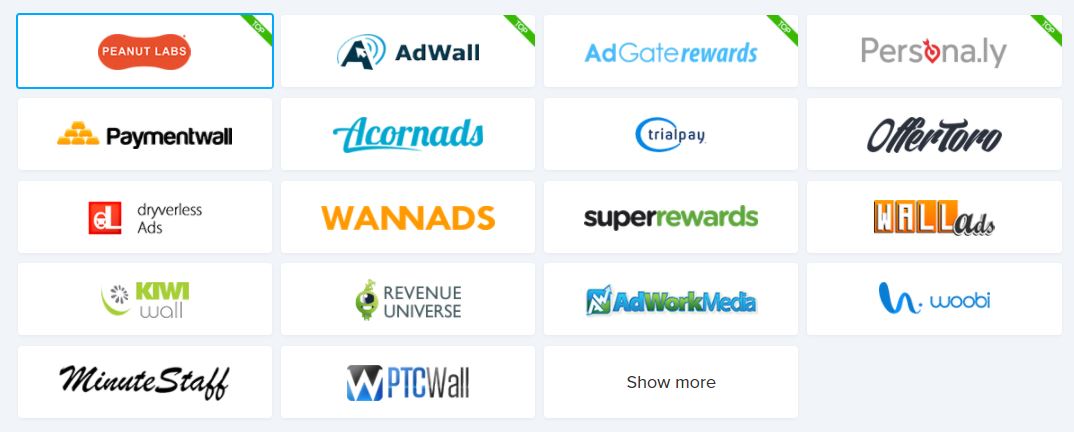 Those companies are the partners of Earnably. You click any of them and the page will automatically show you current offers. Let me click one of them to give you an example. I clicked "OfferToro" and it shows me following offers at the moment: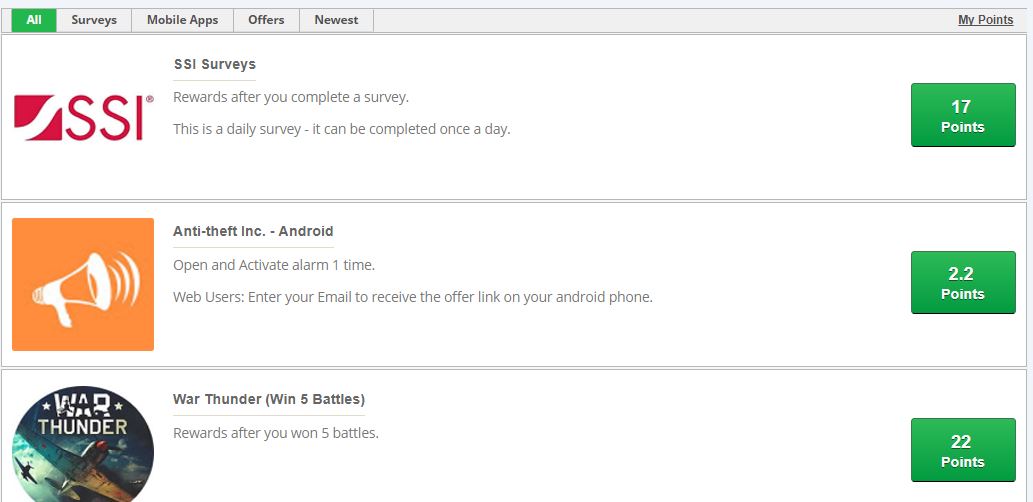 You can see 3 offers in the picture which would you give 17p, 2.2p or 22p. In total, it makes a bit over 40 points.
Now you may be wondering how much 40 points is the real currency. You can convert points into dollars using this: 100 points ~ $1. It means that 41 points equal to $0,41.
Does it sound good or bad?
It depends on how fast you can get it. If you can earn $0,41 for 3 clicks it would be quite okay. But the reality is that you need to answer their survey, receive spam email and play War Thunder game until you have won 5 battles.
Let's have a look at other offers if they would be a bit better. I'll explain the results in the next chapter.
What Is the Most Profitable to Earn Money on Earnably?
There are tons of different kind of offers on Earnably. There was even one offer where you were supposed to earn $4,4 just for signing up to one website. That sounds definitely good. Is it really possible?
If you could sign up to a few websites and earn $4,4 for each, it would make you at least $20-30 per hour. The old wisdom says that anything worthwhile in life requires work and efforts so I was a bit skeptical. Still, I decided to give it a try.
First, the link didn't work at all so I wasn't even able to sign up. I tried again after a while and it took me to the website where I was supposed to sign up. However, the quick search on Google showed me that the service isn't reliable. I would need to fill out my credit card detail and hope for the best. No thank you!
Other offers on Earnably give you only a few cents here and there so they are definitely worth it. That brings us to a conclusion that the only reasonable way to earn money on Earnably would be:
Earnably Referral Program
I noticed that some online marketers who have a large audience were promoting Earnably on their website. You can understand the reason in the picture below.

You will earn 10% of everything that your referrals earn from offers. If you get, for example, 1,000 referrals and all of them cash out $10, you'll immediately earn $1,000.
In addition, you can earn also 5% from the referrals of your referrals and more points every time somebody signs up through your link.
Even though it's possible to earn passive income by referring people to Earnably, I don't recommend it for you. First of all, why would you recommend something for your friends that you don't even use yourself? They would end up wasting their valuable time on offers that aren't worth it.
A Few Words on Earnably Payments
If you still, decide to sign up on Earnably, I'll explain you a few words on their payment system.
You can get paid in cash through PayPal, by gift cards or by Bitcoins. Once you have 225 points, you can cash out $2. However, if you leave points there, your points will be more valuable in the future. For example, a $20 gift card is 1850 points. You can get gift cards to Amazon, Spotify, iTunes, Storm, and World Of Warcraft.
When you have reached your rewards amount, you can cash out anytime. You'll receive your PayPal payments within 48 hours and gift cards are sent immediately to your email.
Earnably Reviews & Complaints
As I mentioned above, some people promote Earnably and similar low paying products just because they want to earn money from their audience. That's why you can find a few positive reviews of Earnably.
Most people also say that Earnably is one of the best GPT sites but still they don't use it because you can't still earn well on this kind of websites.
Earnably has offered free money for people who write positive reviews of their website. It's one reason why it can be challenging to find unbiased reviews.
I have seen a common phenomenon happening with survey and GPT websites. There are only 2 kinds of people who promote them:
People who just want to make money from their referrals and
People who don't know about better ways to earn money online.
Conclusion – Is Earnably Worth It?
Well, you can earn a few bucks on their website if you want but I don't use this kind of websites myself. Earning potential is so minimal that I don't see any good reason why you or I should be doing those mini tasks.
Robert Kiyosaki always said, "The poor people look for discounts on the supermarket while the rich look for discounts in the stock or real estate market."
7-Day Make Money Online Email Course
Learn SIMPLE steps to make a LIFE-CHANGING INCOME online. I will help you hand-by-hand!
Make money online version would be:
"The poor people try to earn money on filling out surveys on watching videos while the rich look for ways to provide more value for other people." -Roope Kiuttu
Survey sites are a profitable business for their creators but not for those who fill out the surveys.
If you have read this far, I guess you are interested in earning a good money online. That's why I recommend starting a completely free step-by-step training here. The training can help you to generate a life-changing income.
It won't happen in a day or a week but I know from my own and other people's experience that the training really works. I'll offer my 1-on-1 support and mentoring inside the community. If you have any questions, don't hesitate to leave a comment below.
---
Have you already tried Earnably? How much did you earn?
Do you also prefer earning passive income online?
Let's discuss below! 🙂