Swagbucks is probably one of the most famous loyalty programs/PTC/survey sites. They have paid more than $175,651,376 for their members. That's an enormous amount of money. Today I am going to explain What Is Swagbucks And How Does It Work. I will also give my opinion if it's worth it or not.
Swagbucks Review
---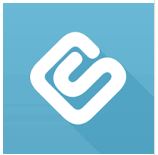 Name: Swagbucks
Website: www.swagbucks.com
Founded: February 25, 2008
Field: Loyalty Program
Overall Ranking: 70 out of 100. (Check my #1 Recommendation, 98 out of 100)
---
Swagbucks Review 2019 – Easy $500/Month?
I have just published an updated Swagbucks review where I reveal whether or not you can make an EASY $500/month extra with Swagbucks.
Enjoy and have profitable time watching!
If you have any questions regarding Swagbucks or anything I mentioned in the video, don't hesitate to ask me and I'll be glad to help you out.
What Is Swagbucks And How Does It Work?
Swagbucks is a website where you can earn rewards for accomplishing tasks, such as completing surveys, watching videos, shopping, searching the web, playing games, and printing coupons. When you complete one of these activities, you often earn points called SB's, these points can be redeemed for merchandise or gift cards.
Signing up for Swagbucks is straightforward and free. Just visit the Swagbucks website where you can quickly sign in with a Facebook account or fill out a simple form with your e-mail address and a password for your Swagbucks account. However, it is only available for residence in a few selected countries such as; US, UK, Canada, Australia, Germany, Ireland, France, and India. Upon becoming a member and logging into the website, you will be provided with links to "Watch", "Shop", "Search", "Play", "Answer", and "Discover" to earn SB.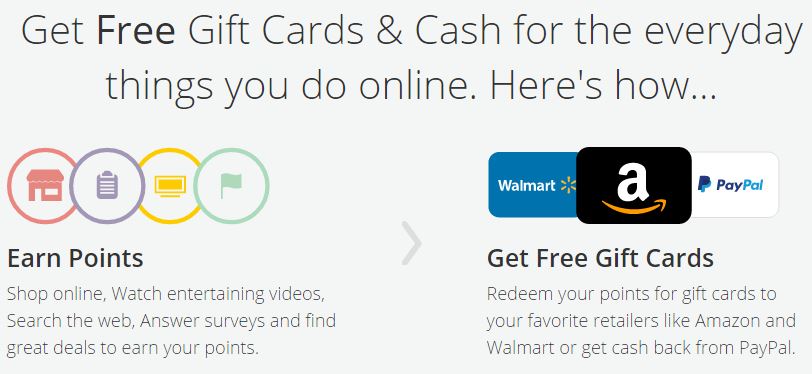 How Much Can I Earn in Swagbucks?
Basically, each SB you earn is approximately 1 cent and therefore 100 SB will be just $1.00. Obviously, you will not be making enough cash to make a living out of it because those SB's can only add up slowly. If you would like to make better money online, then you I recommend taking a look at Wealthy Affiliate.
Anyway, let's take a look at a few of the task on Swagbucks and how much you can earn;
Watch: You can watch videos about entertainment, music, news, travel, pets, and more, and earn Swagbucks point. You can find many quick two to three minute shows and videos that you can watch to make SB point (usually between 1 to 4 SB for every set of 4 to 8 short videos), it is not much but can accumulate if you watch a lot of videos every day.
Shop: Here, Swagbucks offer you "cashback" in the form of SB for making purchases from major online retailers like Amazon, Walmart, Macy's, and Best Buy. You can be eligible for a 20% cash back, which is not bad for buying things you usually buy but it is often common to get less than 20% cash back and also not all the items at a store are even available for cashback. However, during the holidays when these stores have their biggest sales, Swagbucks will often double or even triple the percent of cashback they offer for certain retailers which I find to be quite generous.
Search engine: This is the Swagbucks search engine used to conduct your internet searches, and earn bucks. If you use it to search the Internet, you will randomly earn points. You can easily make anywhere from 7 to 79 SB at one time. It may at first seem that if you search all day and night, you will have a streak of Swagbucks coming your way. Sadly, the situation is not like that. Although the Swagbucks website does not disclose how they allocate their rewards, they have confirmed the fact that the rewards are mostly based on the amount of time you spend using their search engine and not the number of searches that you perform.
Answer: Find a list of online surveys at any given time, and earn Swagbucks point by answering them. However, the reward amount depends on a variety of factors, including length and value of the survey.
Discover: If you routinely print coupons off the Internet, print them from Swagbucks. For every coupon you redeem at the grocery store, you earn 10 SB. To earn faster, it is advisable to install the Swagbucks browser add-on.
Referring Friends: Invite people through your referral link and earn 10% of what your referrals make for life. So if a friend signs up using your link and earns 100 SBs, you will receive 10SBs. It is quite fascinating to know that you can earn off referrals throughout their entire Swagbucks lifetime which can significantly increase your SB count if you refer a lot of friends. That is called affiliate marketing and it can be a very profitable way to make money online.
With the variety of opportunities to earn Swagbucks point, I find the most important of them all to be the Swagbucks "Search" and "Answer."
For the "Search", you will barely make anything reasonable instantly, but the good part is that you do not have to change your day around to do it. You can set the Swagbucks Search to your default search and go about your normal days. You can end up earning $5 or so a month.
Swagbucks offers anywhere from 1 SB to 1000 SB for each answering surveys. However, like any other survey sites, it is very likely that you will not qualify for a lot of the surveys offered which can be very frustrating, but Swagbucks seems to have an edge; it pays users 1SB the first five times they are disqualified in a day. Also, It should be noted that Starbucks frowns at cheaters and if you are detected, all your Swagbucks point will be retracted and your account deleted immediately.
Who is Swagbucks For?
If you are trying to earn good money online, then Swagbucks is not for you. Swagbucks is designed for everyone who is already using the computer and wants to earn rewards for things they are already doing. These type of users will find Swagbucks to be a fantastic program, but for a user who completes numerous time-consuming tasks solely for the purpose of making a living, I think this person is only wasting his/her time.
Pros & Cons of Swagbucks
Pros:
It is free to join.
It is a legit, paying company.
A well-designed interface, usually fun to use.
Offers numerous opportunity for making money.
Variety mode of payment including PayPal and Amazon.
Anybody can earn money, even kids too.
It has a functional mobile app for androids and apple users.
Gives better bonuses than many other survey sites
Cons:
The Swagbucks point stockpiles slowly.
The search engine is not as fast as Google or Yahoo.
Only a few mobile site features are available at this time.
Low earning potential
Can be time-wasting
Not available in many countries
Conclusion – Is Swagbucks Worth It?

Swagbucks doesn't seem to be worth it. Watch my recent video to understand why. Even though I have tons of followers online, Swagbucks was not worth for me and most likely won't be worth for you as well.  There are so many better ways to make money online than Swagbucks.
Do You Want a
FREE
& Easy-to-Follow
7-Day Course
to
Make Money Online
for Beginners?
Easy-to-Follow

Beginner-Friendly

My Personal 1-on-1 Support for You
Get Started for FREE Below Before this offer goes away!
Making money through Swagbucks can be fun, but going out of your way to earning Swagbucks does not make financial sense. You simply cannot make a living on this site and therefore should not try to do so. Earning rewards on Swagbucks is a slow process unless you are looking for a pocket money or income that can earn you some gift cards.
However, Swagbucks is one of the biggest and the most reliable loyalty programs. If you want to waste… krrhhmm…. spend your time on making a little money, then this can be for you. If you value your time and want to earn more money online, Swagbucks is not for you. Then I recommend you taking a look at Wealthy Affiliate because there you can make a living.
Have you tried Swagbucks? Did you find it useful or was it just a waste of time?
Let me know in the comments below! 🙂