Too Damn Easy Review
Name: Too Damn Easy

Website: Toodamneasy.com
Price: $2,000-$101.400
Owners: "Q"
Overall Rank: 0 out of 100
Who is it for: Nobody. It is a Scam.
Introduction
Today we are going to take a closer look at a cash gifting program called "Too Damn Easy". I don't know what you think about the name but it already tells something about this product.
The founder is selling get-quick-rich-and-easy-scheme. "You don't need any background or experience. You will get rich quickly without any great efforts. This system just works. Join it now!"
The price of this "system" is $2 000 minimum. And if you are willing to pay more there are "systems" which cost your over $100 000.
Pros and Cons of TooDamnEasy
Pros:
Cons:
False Promises
False Testimonials
Not Reliable
Tries to Attract Customers with Tons of Money
No Any Useful Product or Service
No Value
What is "TooDamnEasy"-System?
TooDamnEasy is a typical pyramid scam. It means that the owners and the ones who joined early may win. But here is a little exception.
There is not any product or service.
When you join, you must give money to the former members. Then you hope that you get more people in and they will give their money for you. What do you sell them? The hope of money.
Money just transfers from one another.
TooDamnEasy Tools & Training
TooDamnEasy doesn't provide you real training. When you submit, "Q" gives you a 25-page booklet which explains to you what is TooDamnEasy system and you how you can start it today. That booklet is actually the "training".
Then you can call his number and listen to motivational speeches which won't make you any smarter.
I now that I'm being quite harsh how I talk about this system. But why should I defend a scam? This system takes money from innocent people without providing them any real value.
Who is the Founder "Q"?
The founder doesn't use his own name but the nickname "Q". This mystery man has already former experience of making these scams. Before he has used the name ECOSV800. But nowadays he is using the name "Q" probably because of the bad reputation of his former name. Do these names sound reliable? Why doesn't he use his real name?
"Q" claims that he has a long experience of online businesses but nobody can see his merits. He never shows his face.
He claims to be very rich, uses expensive cars and he definitely has a lot of (FALSE) Promises. I don't trust this guy.
TooDamnEasy Price
Description of the pricing, the levels of pricing, structuring, upsells, etc
There are four different programs which prices are $2.000, $6.000, $18.000 and $100.00. Sounds expensive? You're right it is expensive! Of course the mystery man "Q" claims "the more you invest, the more you get."
For example investing $100.000 would make you millionaire quite fast. You only need 10 other people to give you $100.000 without any real product.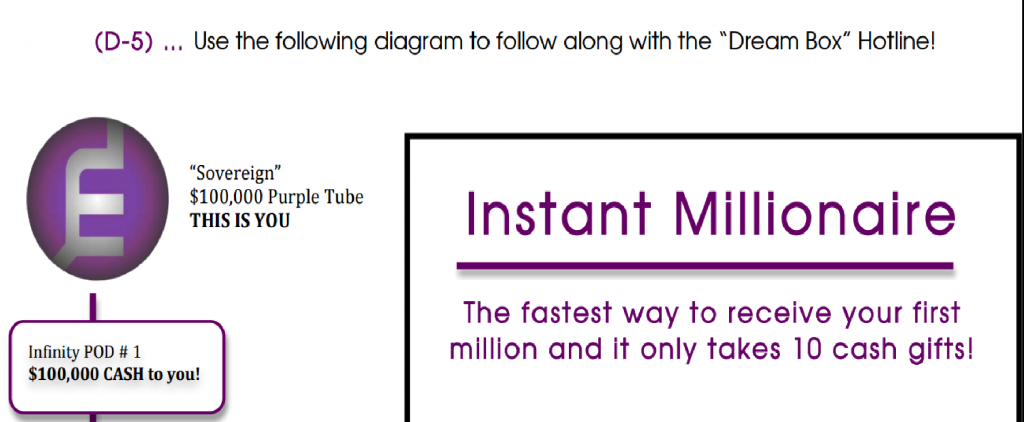 My Final Opinion of TooDamnEasy
If someone promises you that you will be rich easily without hard work let me tell you that 99,99% of those are scams. if it sounds too good to be true it probably is. TooDamnEasy won't make you rich. It makes people poor.
But if you are interested in making money online. Real training, real support, and community are provided in Wealthy Affiliate. But I warn you that Wealthy Affiliate is not get-rich-quick-scheme. You won't get rich overnight. But when you put hard work into your business you will reap the harvest.
TooDamnEasy at a Glance
Name: Too Damn Easy
Website: Toodamneasy.com
Price: $2,000-$101.400
Owners: "Q"
Overall Rank: 0 out of 100
Who is it for: Nobody. It is a Scam.
I hope you found this review helpful! Do you have any experience of this "system" or other online scams? Or if you have any questions, please leave a comment below!