Killer Content System Review – Is Killer Content System a Scam or Legit?
Name: Killer Content System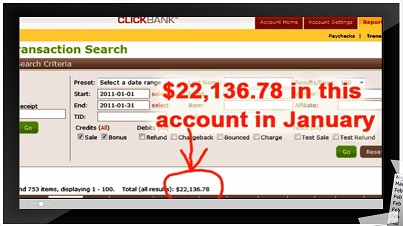 Website: www.killercontent.com
Price: $37
Owners: Socrates Socratous
Overall Rank: 20 out of 100
Introduction
Killer content system is made by the mysterious guy called Socrates Socratous. He is originally from the little village from the coast of the Mediterranean but now he has moved to the United States and made big income online.
Now he wants to share his secrets how he makes more than $20,000 every month.
Want to Get My 7-Day Email Course to Make Money Online?
Enter Your Email Below to Steal My PROVEN Formula to Create Your Own "Money-Making Machine" In a Week...
We respect your privacy. No Spam.
Killer Content System Overview
The idea in Killer Content System is to build a lot of websites quickly which will generate your automatic income while you can be doing whatever you want wherever you want.
Socrates promises to teach you how you can build a website in 10 minutes that will bring you $100/month. In the other words, in 1 hour you could build 6 websites that would generate you $600/month income in total.
Socrates says that you can choose which niche you want to take and you can instantly use his 15,000 professional texts in your websites.
The income is based on the automatic content where you don't need to make any content at all. I have discussed this subject with the successful online entrepreneurs in Wealthy Affiliate. They are saying that using automatic content will not lead to success. Totally the opposite.
Google is not looking for automatic content but quality content that they can provide for the readers. So, you won't be ranked with automatic content.
The truth is that creating quality content takes time and that's why many people are not willing to do it. You can't succeed by clicking the "Magic content button" but you will succeed by being persistent and doing the right things day in and day out.
Who Is the Founder Socrates Socratous?
When I try new "Make money online" products I usually want to know something about the founders. If I find out that the founder is a scam artist, I know to stay far away from his/her products.
The founder of Killer Content System is using alias Socrates Socratous. The first question arises, Why isn't he using his own name? Some scammers tend to use different aliases to scam people with different products. Or who knows is Socrates is his real name…
I look for more information about him from the Internet and I manage to find him on Twitter and on Youtube. His last tweet in Twitter is from 2012 and on his Youtube account you can only see one video of him.
Then there is his personal blog and the last content is from 2013.
The income proof that he shows in the video in KillerContent.com is from 2011.
It seems that he hasn't been active on the Internet for many years. I don't trust this guy.
Push the Button and Become Rich
When you head over to KillerContent.com you will see the selling video by Socrates.
He is promising that anyone can make big incomes easily just by pushing some buttons and letting the tools take care of the rest.
Socrates is very enthusiastic in showing you the pictures of his big incomes that are from 2011 (see the example below).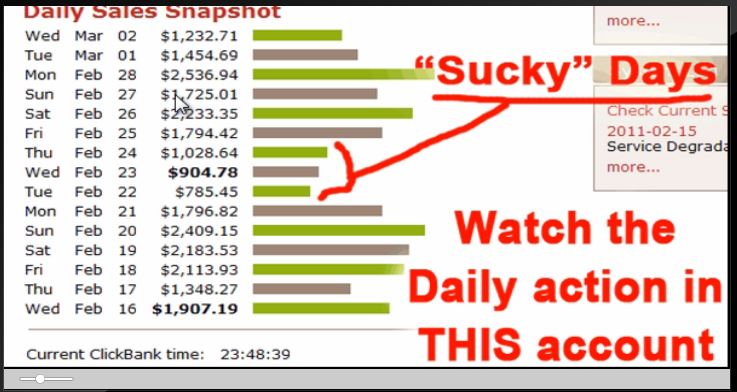 I don't believe in that kind of "push the button" riches. I personally don't know anyone who would have made easy money with that kind of program. But I know LOTS OF PEOPLE who have lost their money in the scams that are promising easy riches.
I know it's possible to earn big money by making good investments. For example, I have made hundreds of euros with just a few clicks when I have decided to invest in the right companies but that's totally the other story. This Socrates guy is not talking about wise investments but something else.
Do You Want a
FREE
& Easy-to-Follow
7-Day Course
to
Make Money Online
for Beginners?
Easy-to-Follow

Beginner-Friendly

My Personal 1-on-1 Support for You
Get Started for FREE Below Before this offer goes away!
Socrates is promising an automatic system that generates you fast riches when you are not even lifting a finger. THAT'S… You know what!
Pros & Cons
Pros:
Some kind of training and tools are provided
Cons:
No free trial
Too big promises
The guy is selling the dream not the product
No community
My Final Opinion of Killer Content System
I keep on following my 5 principles to avoid scams online.
1.The program has too big promises
2.Reviews on the Internet are talking bad about this product
3.The founder doesn't seem reliable
4.The system is not proven by the reliable and successful online entrepreneurs
5.They don't have any free educational material.
I need to say that Killer Content System is a scam. I don't spend my money on this product and I recommend you neither.
Instead, I recommend you to use your time and money on more reliable programs.
Killer Content System at a Glance
Name: Killer Content System
Website: www.killercontent.com
Price: $37
Owners: Socrates Socratous
Overall Rank: 20 out of 100
VERDICT: Scam. NOT RECOMMENDED. 
Leave the comments and the questions below and I will promise to answer you in 24 hours!
Do you have experience of Killer Content System?
Do you have experience of creating automatic content?
What is your opinion about "Push the button riches"?